NEWS
【Scouting report】China PR brings in new coach ahead of crucial match against Japan – China PR National Team (AFC Asian Qualifiers 1/27@Saitama)
25 January 2022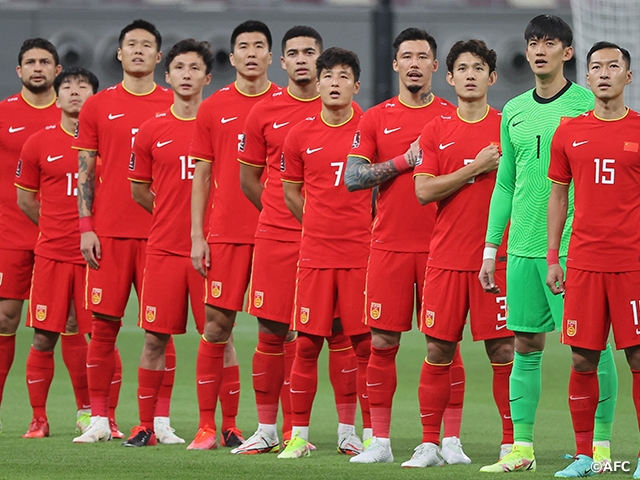 For China PR, the match against the SAMURAI BLUE (Japan National Team) on 27 January will be a "match they cannot afford to lose." If they lose, they will have only five points, which means that even if they win all three of their remaining matches, they will only be able to reach 14 points. On the other hand, Japan will improve to 15 points, which will eliminate the possibility of China PR finishing in the top two places in the group, as the group leader Saudi Arabia already have 16 points. Furthermore, if Australia beat Vietnam, they will lose their hopes of finishing third to clinch the play-offs. That is why this upcoming match against Japan will be their most crucial match of the AFC Asian Qualifiers (Road to Qatar).
In order to overcome this situation, the Chinese Football Association decided to change the coach in December last year. They have sacked coach LI Tie, who led the team for the first six fixtures, and brought in coach LI Xiaopeng. Like his predecessor, he played in the 2002 FIFA World Cup Korea/Japan™, China PR's only appearance at the FIFA World Cup. On 7 January, the association announced the 52-man roster for the training camp in preparation for their matches against Japan and Vietnam. The unusually large number of players called to the training camp suggests that coach LI Xiaopeng is keen to strengthen the team by finding new talents.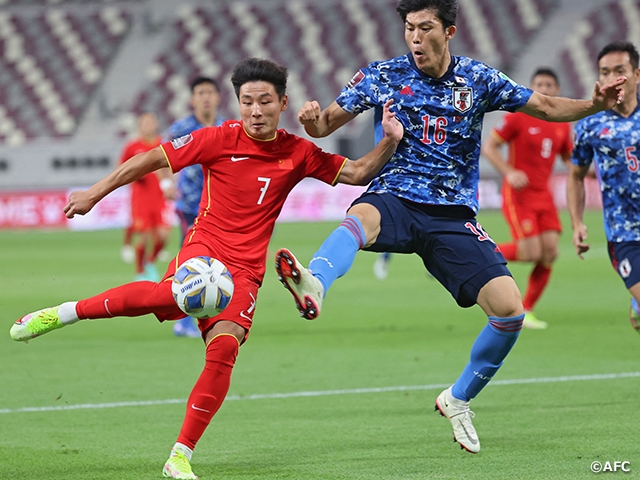 After starting the AFC Asian Qualifiers with back-to-back losses, the team is on an upward trajectory with a win, two draws, and a loss in four matches. However, there are concerns about the situation of players from abroad who have acquired Chinese nationality. Although they have finally started to show their capabilities in the team's most recent matches, there are reports that they did not attend the aforementioned training camp, and their presence or absence could have a significant impact on the strength of the team.
That leaves WU Lei, who has scored four goals in the AFC Asian Qualifiers, as the main hope. The speedy striker who plays for Spain's RCD Espanyol was the top scorer in the Chinese Super League in 2018, beating out a number of international players. WU Xi is equipped with a powerful left-foot shot, as he demonstrated in their match against Saudi Arabia. There are also players like LI Lei, who has not yet played in the AFC Asian Qualifiers but signed for Grasshopper (Switzerland) last December. It remains to be seen what the new coach will bring to the table in his first campaign, but as coach Hajime Moriyasu mentioned, "There are a lot of players with a lot of individual ability," China PR will definitely be a force to be reckoned with for Japan.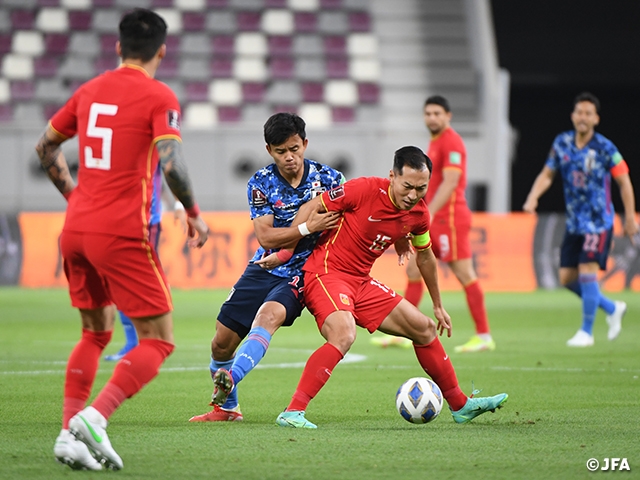 FIFA Ranking: 74th (8th in Asia) *As of 23 December 2021
FIFA World Cup appearance: 2002
Japan's head to head record: 14 wins 7 draws 7 losses (35 goals, 28 conceded)
Asian Qualifiers - Road to Qatar [1/27]
SAMURAI BLUE (Japan National Team) vs China PR National Team
Date: Thu. 27 January, 19:00
Venue: Saitama Stadium 2002 (Saitama)