NEWS
We will show a strong Japan National Team – Interview with SAMURAI BLUE's SAKAI Hiroki
23 January 2022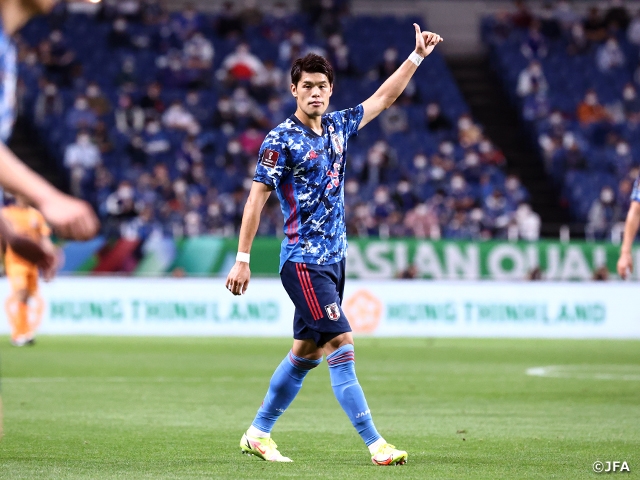 After spending nine years in Europe, he returned to Japan in June 2021 to play in the J.League, the SAMURAI BLUE (Japan National Team), and the U-24 Japan National Team at the Tokyo Olympics, where he showcased his maturity and resilience. Here we spoke with SAKAI Hiroki (Urawa Red Diamonds), who is aiming to make his third appearance at the FIFA World Cup.
※This interview was conducted online on 10 December 2021.
――After completing six matches in the AFC Asian Qualifiers (Road to Qatar), the team is in second place in the group. How do you feel about the team's current situation?
SAKAI Apart from our first loss against Oman at home, I feel like we have managed to achieve the minimum results required. We knew that it would not be easy to win in the AFC Asian Qualifiers, so we are not that pessimistic of our current situation.
――How have you dealt with the various public reactions?
SAKAI I feel sorry for the fans and supporters because we have not been able to live up to everyone's expectations in this qualifier. From here on, we want to showcase the kind of football that people have been looking forward to and prove to our fans that "the Japan National Team is strong after all."
――The formation and starting line-up has changed since the match against Australia last October.
SAKAI My job remains the same, and so does my mentality. I just have to give 100% of what I've got. I think the team has improved with the addition of new players. It is natural that the squad changes because the qualifiers are played over a long period of time. It is like we are playing as a large group of players.
――In terms of new talents, the members from the Tokyo Olympics team, in which you were a part of, have been added to the mix.
SAKAI I have built a good relationship with them, and we are mutually inspired by each other. No matter who is on the pitch, it does not diminish the strength of the team. To be honest, I don't really care who plays as long as the team wins. In my case, I consider club and national team as two completely different things, and in the national team I always carry the pride and responsibility of my country.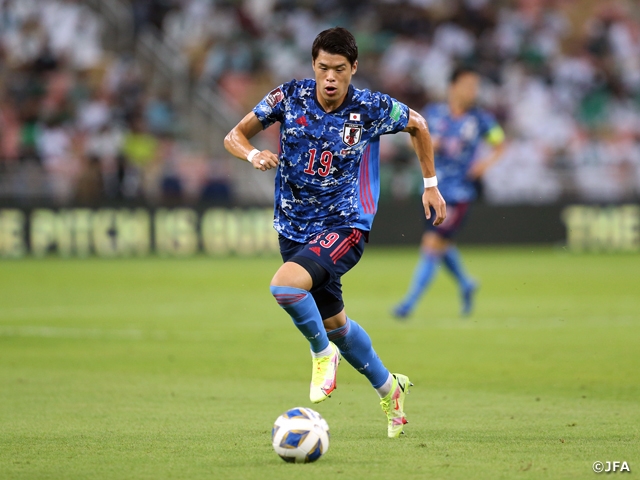 ――In the matches played in November, you joined the team while you were injured. As a result, you did not feature in the matches.
SAKAI In the two matches played in November, I was prepared to enter the match if the situation evolved to the point where we had to defend our lead. The qualifiers are a series of very tight matches. There is no room for excuses. It just doesn't work like that. In November, YAMANE Miki (Kawasaki Frontale) showed a wonderful performance in my position to help the team win. There were some useful things I picked up from watching from the outside, like how he interacted with the ball.
――After spending nine years in Europe, you returned to the J.League in June 2021. Did that have any impact on how you play for the SAMURAI BLUE?
SAKAI It's not that different. When you are competing in Asia, the severity of the travels is the same wherever you are. When you travel from home to away or away to home, it makes no difference whether you are travelling from abroad or from Japan. This time we are playing two consecutive matches at home, so the players from the J.League might benefit from that.
――You are about to face two crucial matches of the AFC Asian Qualifiers. Against China PR on 27 January, and against Saudi Arabia, who you lost to in the first leg, on 1 February.
SAKAI These are two must-win matches, and it is no exaggeration to say that the team's chances of qualifying for the World Cup depend on the results of these two matches. If we can outperform our opponents in each aspect of the game, we should be able to walk away with a victory. If we can secure six points here, it will change the whole perspective.
――Both matches will be held at Saitama Stadium 2002.
SAKAI We've always had good results there, so it's like our sanctuary. It's really encouraging because the last time we qualified for the World Cup, we did it at Saitama Stadium. We had an "absolute away" experience against Saudi Arabia last October, so we want them to get a taste of that this time. We want to show a strong Japan National Team and win at Saitama Stadium, so please fight with us.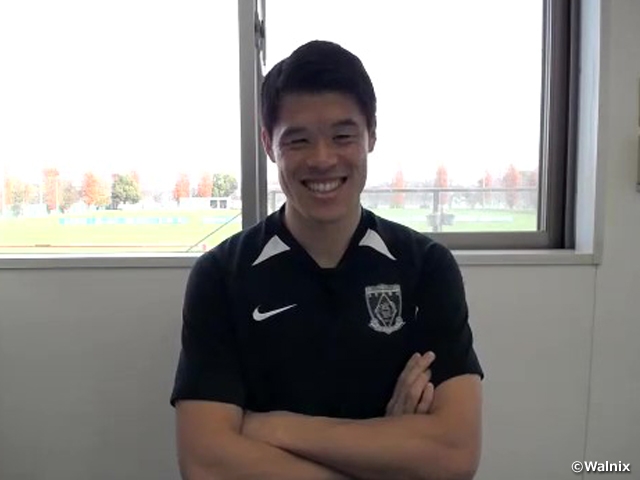 Asian Qualifiers - Road to Qatar [1/27]
SAMURAI BLUE (Japan National Team) vs China PR National Team
Date: Thu. 27 January, 19:00
Venue: Saitama Stadium 2002 (Saitama)
Asian Qualifiers - Road to Qatar [2/1]
SAMURAI BLUE (Japan National Team) vs Saudi Arabia National Team
Date: Tue. 1 February, 19:10
Venue: Saitama Stadium 2002 (Saitama)