NEWS
Mongolia National Team arrive at Japan ahead of World Cup Qualification match【3/30@Fukuda Denshi Arena】
29 March 2021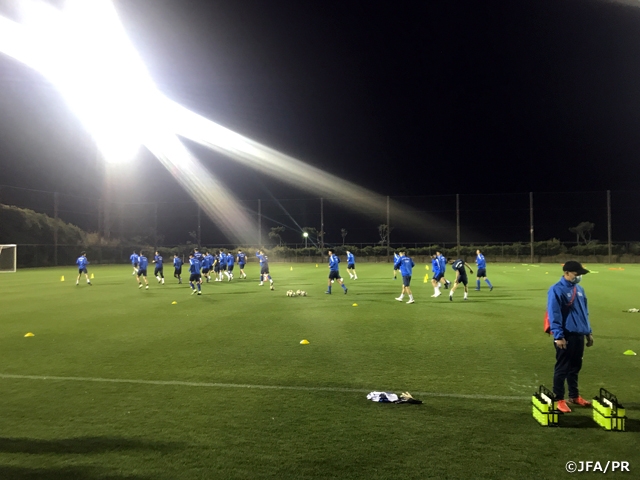 On Friday 26 March, the Mongolia National Team arrived in Japan ahead of the second round qualification match of the FIFA World Cup Qatar 2022™.
The Mongolia National Team arrived in Japan following their training camp at Turkey. The team will start training in Chiba on Saturday 27th, before facing the SAMURAI BLUE (Japan National Team) at Fukuda Denshi Arena on Tuesday 30th.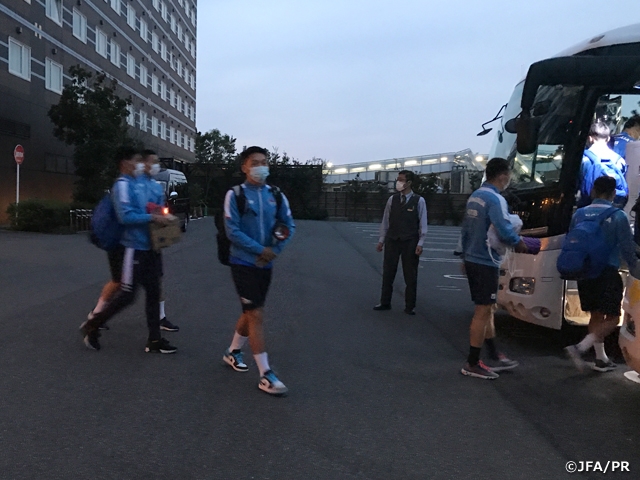 Coach's Comment
Rastislav BOZIK, Coach
I learned about the JFA's long term goals when I visited Japan for the JFA seminar in 2018, and I am hoping that they will achieve their goals. It is an honour to face such country and are players are highly motivated for this match. We will showcase a stable performance and prove that we have overcame various difficulties outside of football.
Mongolia National Team Squad
Coach
Rastislav BOZIK (Slovakia )
Squad
GK
1 Munkh-Erdene ENKHTAIVAN (Athletic 220)
22 Munkhbold BALDORJ (SP Falcons)
16 Saikhanchuluun AMARBAYASGALAN (FC Ulaanbaatar)
DF
23 Tsedenbal NORJMOO (Erchim)
17 Davaajav BATTUR (Erchim)
20 Bilguun GANBOLD (Erchim)
7 Tumur-Ochir TSERENDOVDON (Erchim)
12 Oyunbaatar OTGONBAYAR (Ulaanbaatar City)
2 Tuguldur GALT (Erchim)
3 Bayartsengel PUREVDORJ (Athletic 220)
5 Khash-Erdene TUYA (Deren)


MF
10 Tsend-Ayush KHURELBAATAR (SP Falcons)
19 Batkhishig MYAGMAR (SP Falcons)
8 Enkhbileg PUREVDORJ (Athletic 220)
15 Gal-Erdene SOYOL-ERDENE (Erchim)
21 Temuujin ALTANSUKH (Athletic 220)
6 Narmandakh ARTAG (Ulaanbaatar City)
18 Gantogtokh GANTUYA (Ulaanbaatar City)
24 Khosbayar ERDENE-OCHIR (Khangarid)
14 Baljinnyam BATBOLD (FC Ulaanbaatar)
4 Dulguun AMARAA (Deren)
FW
11 Naranbold NYAM-OSOR (Athletic 220)
9 Mijiddorj OYUNBAATAR (Ulaanbaatar City)
13 Ganbayar GANBOLD (Puskas Akademia/Hungary)
FIFA World Cup Qatar 2022™ / AFC Asian Cup China PR 2023™ Preliminary Joint Qualification Round 2
Tue. 30 March 2021 [19:30] vs Mongolia National Team
Venue: Fukuda Denshi Arena (Chiba) [Away Match]