NEWS
【Scouting report】Smooth sailing for Saudi Arabia as they aim to qualify for the World Cup in match against Japan – Saudi Arabia National Team (AFC Asian Qualifiers 2/1@Saitama)
29 January 2022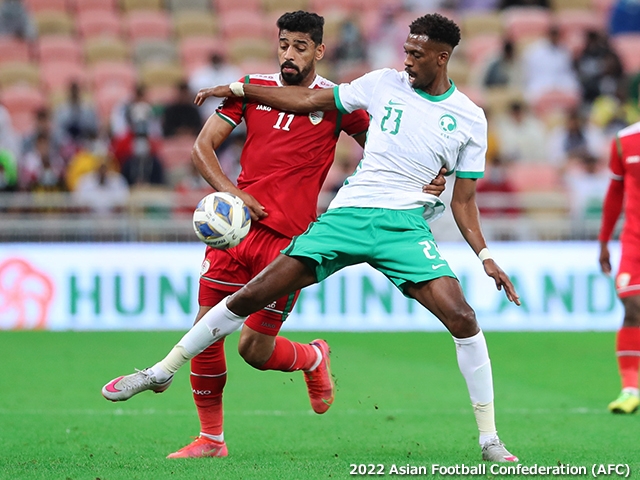 Saudi Arabia, who are top of Group B of the AFC Asian Qualifiers (Road to Qatar), will be looking to qualify for their second consecutive and sixth overall appearance in the FIFA World Cup when they take on SAMURAI BLUE (Japan National Team) at Saitama Stadium 2002. Saudi Arabia extended their tally to 19 points with a 1-0 home victory over Oman on 27 January. A win against Japan would give them 22 points and secure a top two finish in the group, which would qualify them for the World Cup without having to go through the play-offs.
After their match against Oman, French coach Herve RENARD is reported to have said that "We are not satisfied with our performance." Playing without their playmaker Salman AL-FARAJ, the home side struggled to create any real threat to their opponents and were occasionally caught off-guard on counter-attacks. However, the Saudis managed to take the lead in the 48th minute, when Firas AL-BIRAKAN, the 21-year-old who scored a priceless goal in the first-leg against Japan, was able to capitalise on a deflection from a fast cross to score the decisive goal.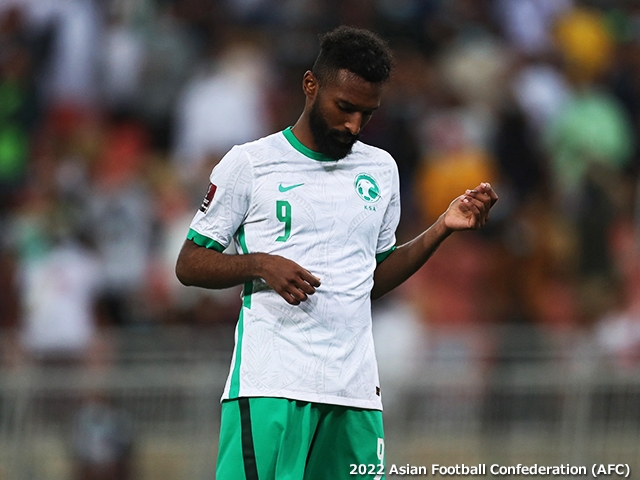 It's been smooth sailing so far for the Saudis. The only time they have failed to pick up three points was in a scoreless draw against Australia, and four of their six wins have come by a score of 1-0, showing their competitive nature in close matches. In November and December of last year, the team competed in the FIFA Arab Cup 2021™ held in Qatar, which was positioned as a pre-World Cup tournament. Although the team was eliminated in the group stage, the players from Al-Hilal, the backbone of the national team, played in the AFC Champions League (ACL) final on 24 November (won over Korea Republic's Pohang Steelers 2-0), which left the national team with a squad mainly consisting of U-23 players including Al-Buraikan. Coach Renard also looked on from the stands, leaving the assistant coach in charge of the match.
Al-Buraikan, who has scored three goals in this Asian Qualifiers, including two consecutive goals in the last two matches, has emerged as one of their most potent attackers. With the team's ace striker, Saleh AL-SHEHRI, also scoring three goals in this Asian Qualifiers, it will be interesting to see who gets the nod as the lone-striker in the line-up against Japan. Salem AL-DAWSARI, who missed the first-leg against Japan in October, was named ACL Most Valuable Player last year. Both wings, Al-Dawsari on the left and Fahad AL-MUWALLAD on the right, are the main source of opportunities for the Saudis. Al-Muwallad scored the winning goal in the match against Japan in the Asian Qualifiers (Road to Russia) in September 2017, which clinched the team for the 2018 FIFA World Cup Russia™.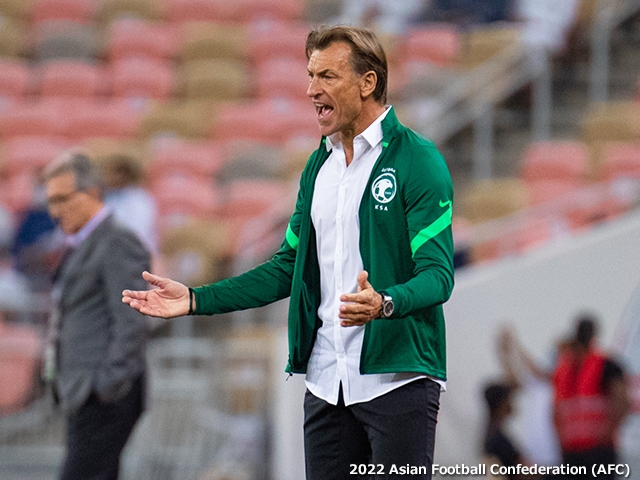 FIFA Ranking: 51st (6th in Asia) *As of 23 December 2021
FIFA World Cup appearances: 1994 (Round of 16), 1998, 2002, 2006, 2018
Japan's head to head record: 9 wins 1 draw 5 losses (23 goals, 13 conceded)
Asian Qualifiers - Road to Qatar [2/1]
SAMURAI BLUE (Japan National Team) vs Saudi Arabia National Team
Date: Tue. 1 February, 19:10
Venue: Saitama Stadium 2002 (Saitama)