NEWS
Do primary school children need a national competition? - Always have respect Vol.109
24 June 2022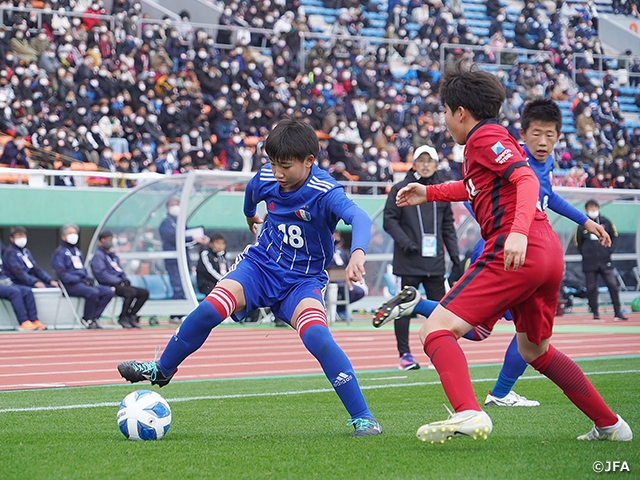 In a circular dated 14 March, the All Japan Judo Federation (AJJF, Chairman YAMASHITA Yasuhiro), the governing body of judo in Japan, informed prefectural Judo Federations (Associations) of their decision to cancel the national tournament for primary school children, causing a stir in the sporting world.
The circular explained that the decision was made "in light of the current situation, where a 'win at all costs' mentality has led to examples of harsh practices even at the primary school competitions" and that "it is not desirable for primary school children, who are still in the process of physical and mental development and are not fully prepared to make rational decisions, to fall prey to such mentality."
The circular also quoted Mr. KANO Jigoro, known as the "father of Judo" and the "father of modern sport in Japan," saying "It won't do for far-thinking people to place importance on winning or losing." The AJJF had hosted this national tournament since 2004. The tournament was held for those in the fifth and sixth grades, with two weight divisions in each grade. According to sources, there have been examples of coaches forcing students to lose weight to compete in a lighter division. Parents and coaches have also been known to loudly complain and berate referees over their decisions. (The Asahi Shimbun Digital, 18 March 2022)
The "Japan U-12 Football Championship," which started in 1977, has undergone various reforms and is now being held as the "JFA U-12 Japan Football Championship." In 2011, the tournament format was changed from 11-a-side to eight-a-side, and in 2015, the tournament schedule was moved from the summer to the winter in efforts to prevent heatstroke. Nonetheless, this tournament remains to be the most prominent football event for primary school children in Japan, and around 250,000 registered players of the U-12 category (primary school age) are training hard every day for this tournament.
However, the higher the goals, the tougher the competition, and the more heated the "coaching" becomes. In that process, there are many instances where coaches become overbearing and verbally abusive towards the children. In recent years, the number of incidents involving violence has been greatly reduced thanks to the efforts of those involved, including the JFA, but the fact remains that children are still being forced to endure intimidating and harmful "coaching" in the mindset that they are vital for winning and becoming a better player.
I don't know if these practices are driven by the existence of a "national championship" or if there would be a more "players-first" approach to coaching without such competitions. However, considering young players have long football careers ahead of them, I believe that winning a national championship or being a hero in their primary school years is not as significant as the adults around them may think.
On 28 March, two weeks after the circular from the AJJF, the Asahi Shimbun published an article featuring a proposal by Mr. TAMESUE Dai, who has competed in three Olympic Games in athletics, which was titled, "We may not need a national competition until high school."
Mr. Tamesue himself became a national champion in the 100 and 200 metres in his third year of junior high school, but says he saw many junior high school champions of his age group drop out of the top level one after the other. Mr. Tamesue says that he could reach Olympics because he had curiosity on how to run faster, which was a motivation other than winning and losing.
As a football journalist, I have covered the sport for nearly 50 years and have seen countless examples of talented players who led their teams to national championships during their primary school years, or those who attracted a lot of attention during their junior high school years but couldn't realise their full potential and ultimately failed to reach the professional level.
I personally believe that tournaments for the primary school age group should be limited to those within their municipality (or multiple municipalities), or at most within their prefecture where a day trip is possible, and that tournaments for the junior high school age group should be limited to those held by their regional associations.
This is not to say that it is pointless to endure hard training with the aim of becoming the "national champions." However, the most important thing in these ages is to make them realise the joy of football, the pleasure of growing together while respecting and helping each other, in other words, what Mr. Tamesue calls "motivation other than winning and losing," so that football can be their lifelong friend even into their senior years.
Written by OSUMI Yoshiyuki (Football Journalist)
*This article was originally posted on the Japan Football Association Newsletter, "JFAnews," May 2022 edition.
Japan Football Association Newsletter "JFAnews"
The Japan Football Association Newsletter "JFAnews" contains all the information on the Japan National Team, and all the events hosted by the JFA. Tournament results and team information throughout the nation are also available. The official monthly magazine is a must read for coaches, referees, and all members of the football family.
For information on the newest edition (Japanese website)