NEWS
U-20 Japan Women's National Team hold press conference after returning from the FIFA U-20 Women's World Cup Costa Rica 2022™
02 September 2022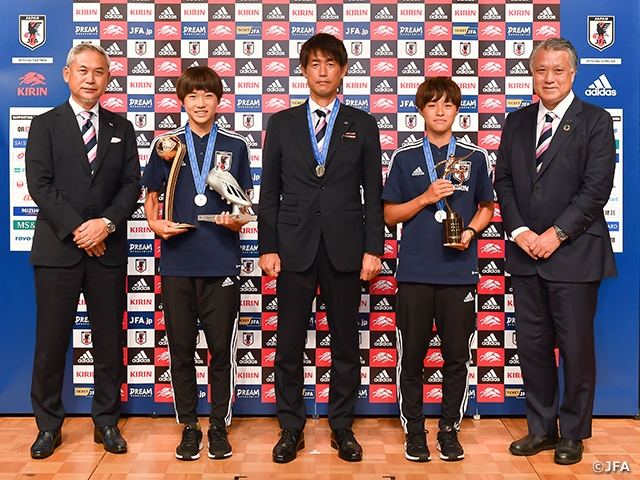 The U-20 Japan Women's National Team, who finished second in the FIFA U-20 Women's World Cup Costa Rica 2022™, returned from San Jose on 31 August and held a press conference at JFA House on 1 September to report their return. JFA President TASHIMA Kohzo and Chairman SASAKI Norio of the JFA Women's Committee, along with Head Coach IKEDA Futoshi, team captain NAGAE Ibuki, and HAMANO Maika took the stage, where they looked back on the tournament in front of many members of the press.
At the press conference, coach Ikeda commented, "Although we were not able to win the title, we were able to win the hearts of many supporters through our never-give-up attitude, spirit of fair play and respect. I think the players were able to gain a very valuable experience, so I hope the players will make the most of it to become future leaders of the Japan women's football community."
Nagae, who served as the team captain for the tournament reflected on their campaign in Costa Rica, "I am very proud to be part of a team that was supported and loved by so many people, and I really enjoyed the whole month." The defender continued by sharing her aspiration for the future, "While the tournament provided a great opportunity to play against countries from different continents, it also made me realise what I lack as a player. I hope to learn from this experience and try to overcome each of my shortcomings to become a better player."
Hamano, who was awarded the adidas Golden ball (tournament MVP) and adidas Silver Boot (four goals in the tournament) followed by commenting, "I could never have won the MVP by myself, so I would like to thank everyone who was involved. I will make the most of this experience and continue to work hard in the future."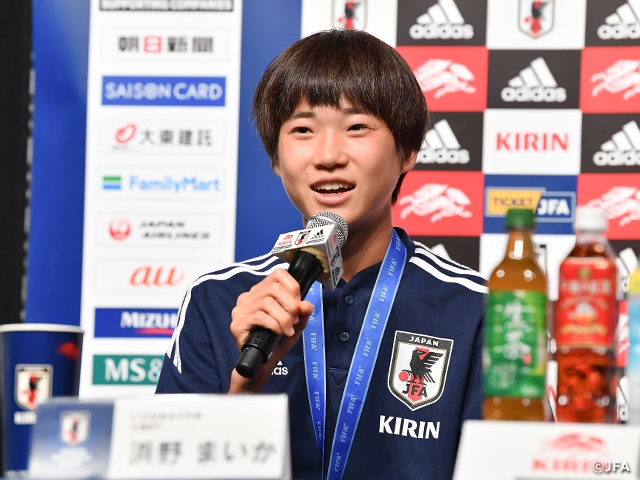 Japan also won the Fair Play Award at the tournament, following the FIFA Women's World Cup Germany 2011™, FIFA U-17 Women's World Cup Costa Rica 2014™ and the previous FIFA U-20 Women's World Cup France 2018. The next FIFA U-20 Women's World Cup™ will take place in 2024.
Comments
TASHIMA Kohzo, JFA President
I am proud to have been at the stadium for the final and to watch these girls in action. I would like to thank Coach Ikeda for his leadership, the staff and players, and Chairperson Sasaki and everyone involved for their support. The WE League will enter its second year in September. We will continue to support the Nadeshiko Japan so that we can build on the momentum of this achievement which followed immediately after the establishment of the professional league and strive to achieve strong results at the Women's World Cup scheduled to be held in New Zealand and Australia next year.
SASAKI Norio, Chairman of JFA Women's Committee
With the launch of a new professional league, the WE League, the two players present here have also been taking active roles in this league to improve themselves, and we look forward to its second season. Japan is also the only country so far to have won the U-17, U-20 and senior Women's World Cups, proving once again at this tournament that Japanese women are well suited to play football. Next up, our U-17 sisters will be competing in the World Cup in India in October, so we hope everybody will be tuning in to find out how they fare at the world stage.
IKEDA Futoshi, Head Coach
We would like to thank all the teams who have supported the players, the coaches who have taught them to play football from their early years, their parents and all those who have been involved. Even though we were not able to carry out our team activities as much as we would have liked due to the pandemic, the players worked hard every day and grew a lot throughout the tournament. Even at this age, we saw players of high individual abilities in each position, as each country strived to play organised and well-rounded football. Facing opponents with great skill and speed, we focused on analysing the characteristics of our opponents to prepare for each match. I think this team's strength lied in the players' ability to understand and adapt to these countermeasures in a short period of time. I hope that the players will cherish what they have experienced through this international competition and that they will continue to develop and refine their skills.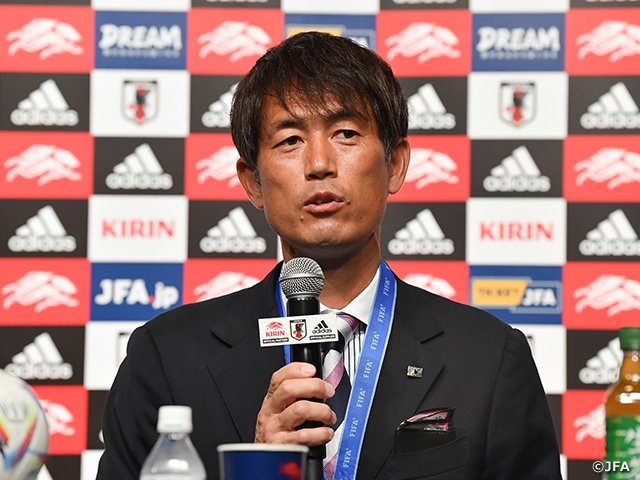 DF #3NAGAE Ibuki (AC Nagano Parceiro Ladies)
Both our domestic and international training camps were cancelled due to the pandemic, and we had no international match experience heading in, so I honestly felt very anxious about this tournament. Even so, I think we were able to fight towards our goal of becoming the world champions, which we had set when we launched the team, and I think we were able to showcase our football style to the world, which is to run hard and not giving up until the very end. The number of local supporters cheering for Japan increased with each match, and they made me realise how warm a round of applause can be. I will continue to do my best so that this experience will not be in vain.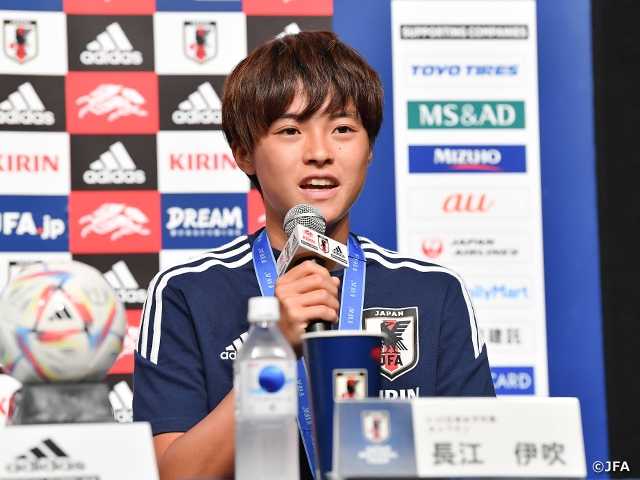 FW #11 HAMANO Maika (INAC Kobe Leonessa)
The past month has been the most intense time I have ever experienced in my life. I am happy to finish second in the world. Thank you very much for all the support from Japan. This tournament made me realise how much I lacked in terms of technique and physical strength. I felt that in order to become number one in the world with the Nadeshiko Japan, I have to work harder than anyone else in the world and improve every day. I would like to learn from the older players and strive to become a better player.

FIFA U-20 Women's World Cup Costa Rica 2022™
Tournament Dates: Wed. 10 - Sun. 28 August 2022

Group Stage
1st Match: Thu. 11 August 14:00 vs U-20 Netherlands Women's National Team
2nd Match: Sun. 14 August 11:00 vs U-20 Ghana Women's National Team
3rd Match: Wed. 17 August 17:00 vs U-20 USA Women's National Team
Knockout Stage
Quarterfinals: Sun. 21 August 20:00 vs U-20 France Women's National Team
Semi-finals: Thu. 25 August 20:00 vs U-20 Brazil Women's National Team
Final: Sun. 28 August 20:00 vs U-20 Spain Women's National Team
*Time shown in local time