NEWS
Japan Futsal National Team squad - AFC Futsal Asian Cup Kuwait 2022™ Qualifier
02 May 2022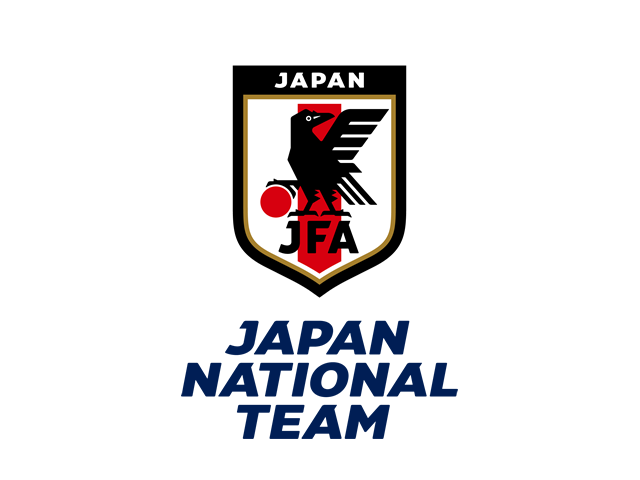 Staff
Head Coach: KOGURE Kenichiro (JFA National Coaching Staff)
Assistant Coach: TAKAHASHI Kensuke (JFA National Coaching Staff)
Assistant Coach: SUGA Takehiro (JFA National Coaching Staff)
GK Coach: UCHIYAMA Keitaro (JFA National Coaching Staff)
Physical Coach: BABA Motonori (JFA National Coaching Staff)
Squad
GK
2 KUROMOTO Guilherme (TACHIKAWA ATHLETIC FC)
1 TAKAMI Masataka (SHRIKER OSAKA)
FP
ALA 10 CREPALDI Vinicius (PESCADOLA MACHIDA)
ALA 6 YOSHIKAWA Tomoki (NAGOYA OCEANS)
FIXO 5 OLIVEIRA Arthur (NAGOYA OCEANS)
PIVO 9 HIRATA Neto Antonio Masanori (NAGOYA OCEANS)
FIXO 14 UEMURA Atsuya (TACHIKAWA ATHLETIC FC)
ALA 3 UCHIDA Shunta (BURELA FÚTBOL SALA/Spain)
FIXO 4 SAITO Hyuga (SHRIKER OSAKA)
ALA 8 TSUTSUMI Yuta (Y.S.C.C.YOKOHAMA)
PIVO 11 MOTOISHI Takehiro (VASAGEY OITA)
PIVO 13 MORI Gensuke (PESCADOLA MACHIDA)
ALA 7 KANAZAWA Sora (TACHIKAWA ATHLETIC FC)
ALA 12 HARADA Kokoro (PESCADOLA MACHIDA)
Players Change (5/16)
SAITO Hyuga
FP FIXO #4 Club: SHRIKER OSAKA Sidelined due to injury

KATO Minami
FP ALA #4 Club: SHRIKER OSAKA
※In order to prevent the spread of COVID-19, all trainings will be held behind closed doors.
※Players and staffs are asked to refrain from responding to requests for autographs, handshakes, photographs, etc.
We ask for your kind understanding and cooperation.
Comment of Head Coach KOGURE Kenichiro
The AFC Futsal Asian Cup Kuwait 2022™ qualifier, our first official competition of 2022, is finally underway. After repeated schedule and fixture changes, we can finally officially announce our squad.  Not only do we want to qualify for the AFC Futsal Asian Cup Kuwait 2022™, but we also want to make sure we win all for matches in the qualifier. Your support will help us, so please cheer us on.