NEWS
Report of JFA Kokoro Project 2020 released
01 April 2021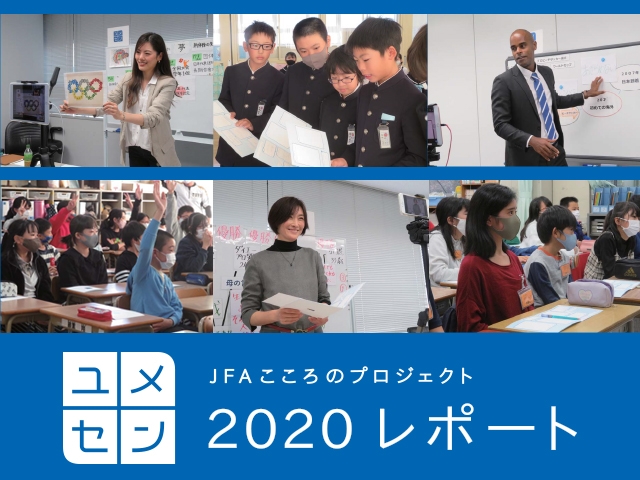 JFA Kokoro Project has released the "Report of JFA Kokoro Project 2020 (In Japanese)" which summarises the activities carried out by the "Dream Class" in 2020.
The report includes the procedures to setup the "Dream Class," the enthusiasm of the "Teacher of Dreams," the interaction between the "Teacher of Dreams" and the children, and the comments of the participating children and teachers of primary and junior high schools.
Description of the latest online classes is made available for schools, local governments, and companies who have supported the project in the past, as well as for those who wish to implement the programme in the future.
JFA Kokoro Project
Former and current athletes from various sports are dispatched to schools as the "Teacher of dreams" to give lectures on the importance of having a dream and making the efforts to make that dream come true. By playing games and sharing personal experiences, the "Teacher of dreams" also teach the importance to help out friends and peers.