NEWS
【Interview with Overseas Dispatch of JFA Coach】"Daily communication is essential" Coach KAWAMOTO Naoko of U-15 & U-18 Mongolia Women's National Team
17 June 2020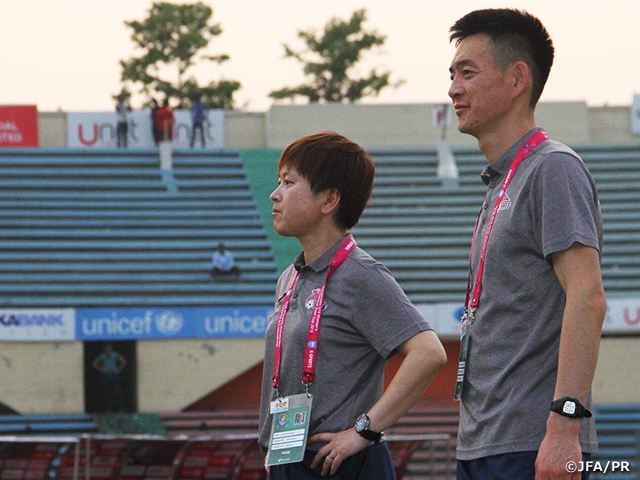 Japan Football Association (JFA) has devoted its efforts to strengthen Japan Women's National Team and managed to win the title of FIFA Women's World Cup at each category. With Japan's bid to host the FIFA Women's World Cup 2023™ and the kick-off of the WE League (Women's Professional Football League) next autumn, the women's football is about to enter a new era in Japan. Also, in efforts to develop and strengthen teams, players, and referees overseas, JFA has dispatched many coaches to various countries and regions since 1992. Here we will introduce an interview conducted with Ms. KAWAMOTO Naoko, Coach of U-15 & U-18 Mongolia Women's National Team, where she shared her story on how she became a coach and her future goals.
*This interview was conducted remotely via online video conference on Tuesday, 2 June.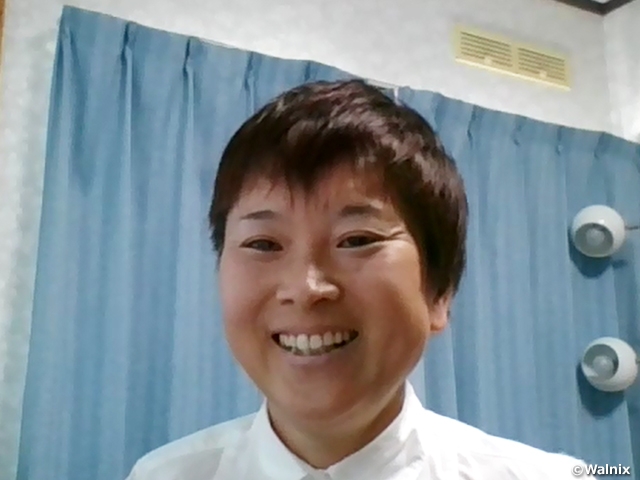 ――What inspired you to become a coach?
KAWAMOTO After retiring as a player, I studied abroad in the USA for about half a year to learn English. During this stay, I was asked about my career, and I was not able to describe my life without mentioning football, which really made me realise how much football meant to me. Once returning to Japan, I started coaching football at a kindergarten, and eventually made my way up to the U-12 and U-15 category. It was during this time when I came to realise how much I enjoyed coaching kids and seeing them grow in first-hand.
――In October 2014, you were appointed as Coach of Maldives Women's National Team. Can you tell us the story behind this?
KAWAMOTO That year in March, I participated in the JFA International Coaching Course held for female coaches and had the chance to interact with other female coaches from various countries in Asia. There I met a female coach from the Maldives, who spoke to me about this opportunity. Afterwards, I was notified through JFA that Football Association of Maldives offered me a two-month contract to coach Maldives Women's National Team ahead of the SAFF Women's Championship. I decided to accept the offer after being encouraged by my husband, "This is a once in a lifetime opportunity, so you should take the challenge." Following this short-term contract, I continued to coach Maldives Women's National Team from March 2015 to March 2017.
――What was it like to live in the Maldives?
KAWAMOTO I was extremely busy during the first two months, and with the team traveling to Thailand and Pakistan, I did not spend much time at the Maldives. However, I was able to settle down to coach the team from the second year. I was given more opportunities to work with the local FA, which made me feel like I was more involved. I had no prior experience coaching a national team overseas, nor did I have the experience of playing for Japan National Team, so the coaching experience I gained at the Maldives really taught me what it means to represent a country.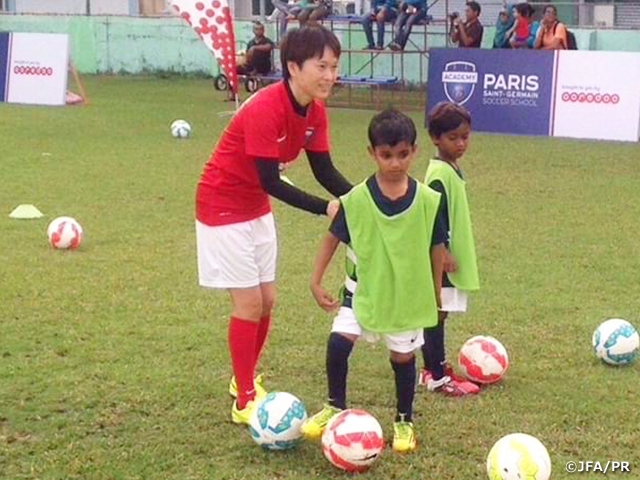 ――Starting from February 2019, you have been coaching the U-15 & U-18 Mongolia Women's National Team. Can you share us your story about that?
KAWAMOTO JFA was recruiting for overseas dispatch of coaches, and I applied for the job in Mongolia. Just before this recruitment, I was given the opportunity to join the Technical Study Group to observe the U-15 Mongolia Women's National Team play at the EAFF U-15 Girls Tournament 2017. Women's football may have a relatively short history in Mongolia, but the players showed extraordinary athleticism and left me with a positive impression that they have the potential to become a much better team in a short period of time. So, it felt like this was a fate for me when I saw the recruitment and I decided to apply for the job in Monglia.
――What were some of the things you consciously did to adapt to the environment overseas?
KAWAMOTO I tried eating the local cuisines and focused on communicating with members of the local FA and players as much as possible. If you communicate with people around you on a daily basis, they will become more willing to help you when you are in need. In many ways, I think communication is essential.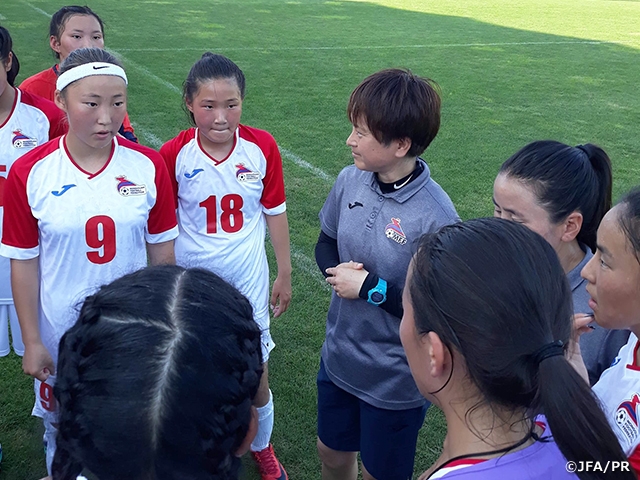 ――How do you stay motivated when you face challenges?
KAWAMOTO Everybody value things differently, and the difference can be significant when facing someone from another country. That is why I try not to overthink the matter even when I am given harsh words. "I know that is one way to think about it, but I think differently. We share the same goal, so let me try to convey my opinion." With that kind of mindset, I do not feel discouraged that much. When I am indeed feeling upset, I just go to bed. I try not to think about the matter at night and forget about it by the next day.
――Do you have any goals or dreams as a coach?
KAWAMOTO I hope to continue to coach for national teams in Asia, learn with the local coaches both men and women, and strive to become a better coach.
――The women's football scene in Japan is about to enter a new era with the bid to host the FIFA Women's World Cup 2023™ and the kick-off of the WE League. What are your thoughts regarding the development of women's football in Japan?
KAWAMOTO There will be more opportunities for the media to feature women's football, which hopefully can help broaden the base of the sport by making more kids interested and look up to the players.
――As a woman working overseas, can you share a message to other working women who are around the same age as you.
KAWAMOTO Marriage, childbirth, and parenting. There are many life-events that can become a turning point for women. It can be extremely hard to maintain a job through these life-events, but I want everyone to continue with what they do within their ability and without trying too much. It is important that you share your intention with your family on a daily basis, so that they can support you when the time comes.