NEWS
Relay Interviews by Japan National Team Coaches Vol. 7: U-16 Japan National Team's Coach MORIYAMA Yoshiro "Chance to gain confidence. You can do it."
05 May 2020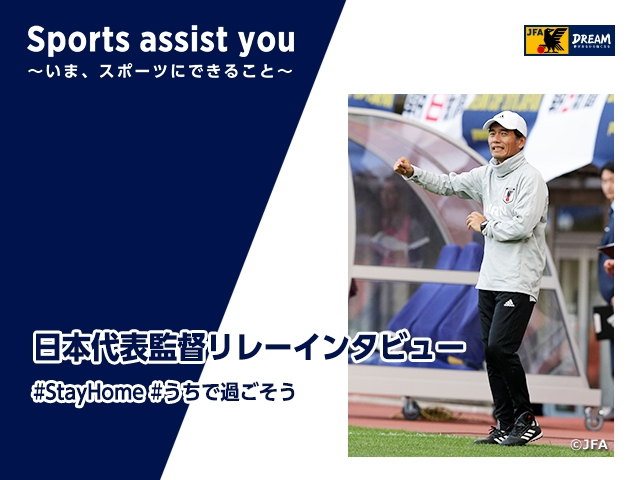 In efforts to contain the spread of the novel coronavirus, many sporting events have been cancelled over the recent period, and the activities of Japan National Team are no exception. With the players and coaches all staying at home during this quarantine period, we have conducted interviews with coaches from different categories of the Japan National Team, regarding their passion towards football, personal experiences, and the importance of chasing a dream.
As the seventh interview of the series, we will share the interview conducted with coach MORIYAMA Yoshiro of U-16 Japan National Team.
"Why am I at the gym?"
I used to love playing baseball. I was first introduced to football when I was in third grade of primary school. While our school's baseball team was only for kids over fourth grade, the newly established football team was accepting younger kids, so I joined the football team in order to train before joining the baseball team. I was not an exceptional player, but I enjoyed playing football, and ended up playing through my years in primary school. Once entering junior high school, I wanted to try something different, so I joined the basketball team. After our first training session, I looked outside and saw the football team training. In that moment, I remember asking myself, "Why am I at the gym? Did I make the wrong decision?" However, I wanted to follow through with the decision I made, so I stuck with basketball for a year. I had fun playing basketball, but that year really reminded me just how much I loved playing football. It has been 40 years since then, but I have never thought of quitting football.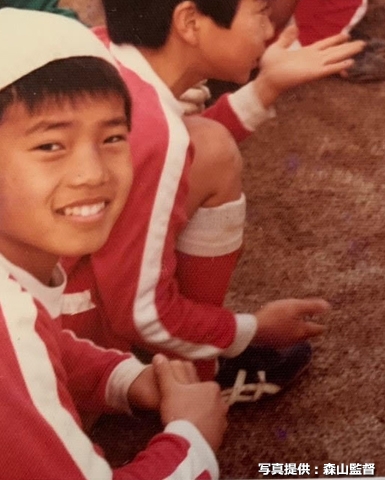 Another year away from football
When thinking about my future path, I planned on playing football at a university while pursuing a career as a PE teacher in high school. During that time, I heard that a university in Kagoshima was strengthening their football programme, so I was preparing myself for the entrance exam, but I missed the due date to submit the application forms, and ended up spending another year preparing for college. Because of that, I spent the next year studying everyday from dawn to dusk, and it was actually a good experience for me. The entrance exam included a practical exam, so also worked out throughout the year, but did not have time to play football at all. After spending another year away from football, my passion towards football got even stronger.
Chance to gain confidence, you can do it
Although I successfully made it into University of Tsukuba, there were about 120 players on the football team, including players like IHARA Masami, NAKAYAMA Masashi, and KAGEYAMA Masanaga, who is the current coach of U-19 Japan National Team. With so many talented players on the team, a player like me would start from the "C" team. I liked running, so I would go out for a run and spend my alone time training to become a better player. After training for four years, I started to earn minutes on the pitch during my senior year. My collegiate career ended with a record of one goal and one assist, but both of those goal and assist came during our match against Sendai University at the first round of the Prime Minister Cup. Sanfrecce Hiroshima's Technical Director IMANISHI Kazuo and their scout was watching this match, and after I failed the teacher recruitment exam for Kumamoto prefecture, I was given an offer from Hiroshima to play football professionally. Following my retirement as a player, I was planning on going to England to study to become a coach, but once again, Mr. Imanishi gave me an offer to coach Hiroshima's youth team. Back then, Hiroshima was not a national powerhouse, so we did not have top tier players on our team, but Mr. Imanishi taught me the importance to develop the players both as a footballer and as a human being.
Looking back on my career as a player, my time with coach Stuart BAXTER was one of the major turning points that allowed me to change my perspective as a player. Until that point, I had never studied strategies and positions of football, but since playing under him at Hiroshima, I started to learn about the details of the sport. As I started to earn more minutes on the pitch, I was selected into the national team in 1994. It felt like this call-up came out of nowhere at the time, and I remember asking my coach, "Which national team are we talking about?" However, once I trained with the national team, I did not feel any difference from the usual trainings at my club. This self-awareness gave me the confidence that enabled me to face any opponent without getting nervous. This experience really taught me how important it is for a player to have the opportunity to gain that confidence, especially for those young players. I often tell my players, "Regardless of who we face, we can put up an equal bout." It is just a matter of self-awareness to grasp that confidence and that was something I learned when I joined the national team.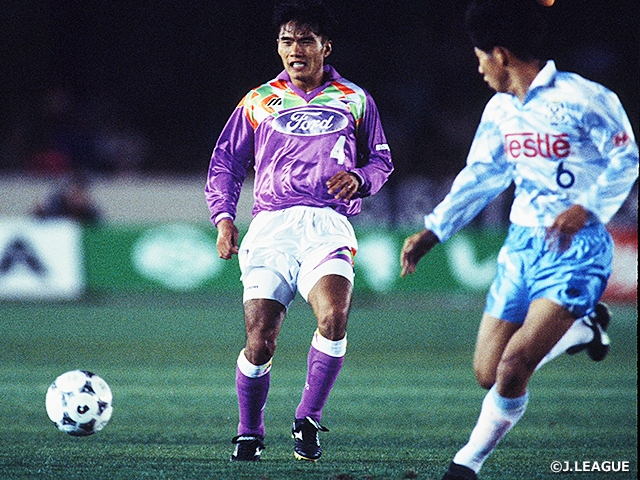 I would like to barrow everything you got
If I had to name another coach that influenced me, it would be coach Mihailo PETROVIC. During my time as the coach of Hiroshima's youth team, I had the opportunity to join the camps and training sessions of the top team, which became a huge inspiration for me. His knowledge, passion, and deep affection towards the players left a strong impression. He respected all of his players and he shared all of his emotions with them. When he is angry, he would boil up and yell at the players. When a player does a good job, he would embrace them and secretly give them a piece of candy. He was also a friendly person, as he was often seen asking players with a big smile, "How's your family doing?" He devoted all of his energy to make the team stronger, and I was deeply inspired by his approach.
As I became a coach, I have worked with many assistant coaches, and I have always approached them thinking, "I would like to barrow everything you got." If I am getting the opportunity to work with someone who has experienced something I have never experienced, or someone with a unique talent, I want them to show that. If that is what it takes to make our players better, I do not care if people say that "The coach is no good, but his coaching staff is brilliant." That is how much I want to hear and learn from everybody involved in our team.
Preserve your energy for now
Watching the current status of this world makes us want to take nothing for granted, our lives, family, friends, health, and security. It also makes us realise that we can only play football when we are alive and healthy. We must acknowledge that in order for us to play football, there are numbers of people preparing, operating, and cleaning up after you. We must feel fortunate to be able to play football. When the time comes to resume our activities, we must not forget to appreciate and embrace the joy of playing football.
However, there are also things we can do under this circumstance. I like to go over old videos, analyse games, and acquire new trends via the internet. I am studying English, so that I can communicate with more coaches overseas. Many people in our society is trying to make the most of this current situation. There are things you can do alone, and there are things you can do with your family and friends. Let us share our ideas to create something positive out of this whole situation. Preserves your energy for now and let it explode on the pitch when this pandemic is all over.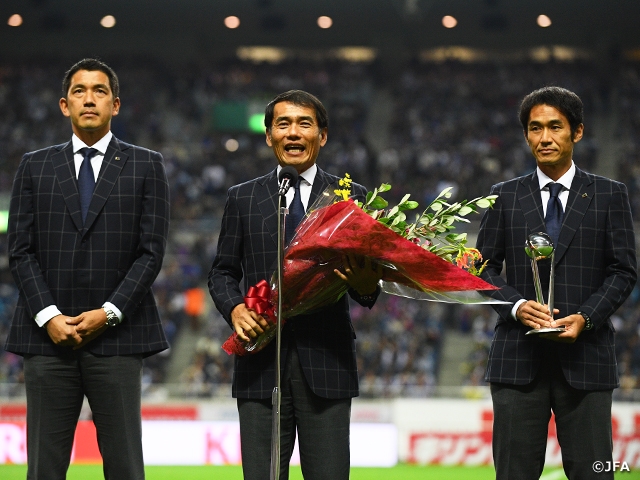 The next interview will be our last peice of this series, as we share the interview of SAMURAI BLUE/U-23 Japan National Team's coach MORIYASU Hajime.