NEWS
Relay Interviews by Japan National Team Coaches Vol. 3: U-20 Japan Women's National Team Coach IKEDA Futoshi "The joy to develop as players and challenge the world in football"
01 May 2020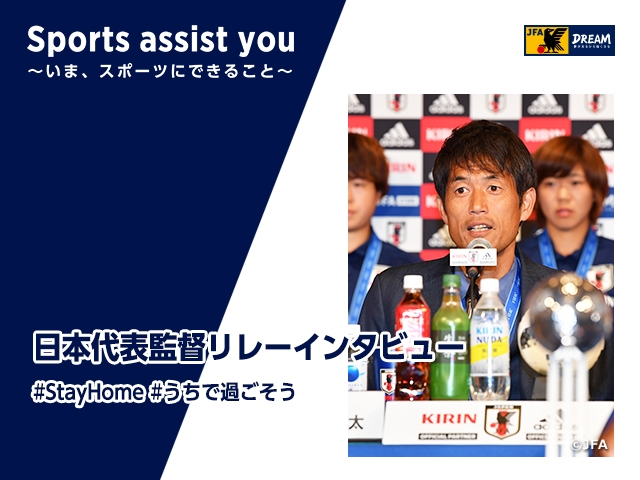 In efforts to contain the spread of the novel coronavirus, many sporting events have been cancelled over the recent period, and the activities of Japan National Team are no exception. With the players and coaches all staying at home during this quarantine period, we have conducted interviews with coaches from different categories of the Japan National Team, regarding their passion towards football, personal experiences, and the importance of chasing a dream.
As the third interview of the series, we will share the interview conducted with coach IKEDA Futoshi of U-20 Japan Women's National Team
Influenced by older sister
I started playing football during third grade of primary school. I was influenced by my older sister, who was playing women's football at the time. Considering that this was nearly 40 years ago, it was rare to see a women's football team, so I was fortunate in that sense. I grew up in Koganei, Tokyo, and I think women's football was a popular thing in the Tama-region. As a young child, I was inspired by football played overseas. There was no internet at the time, so I would record the weekly TV show "Mitsubishi Diamond Soccer," and watched the goal highlights over and over. There I nurtured my admiration towards football played overseas and started to dream to become a professional football player.
The strong bond nurtured during junior high school
When I joined my school's football team during junior high school, our coach was transferred to a different school, and we were on the brink of losing our team. We scrambled to ask other teachers to become our coach and planned out our own training menus. The team survived and that whole experience became a priceless memory for us. I remember the team nurturing a strong bond as we discussed how we wanted to operate our trainings while flipping through football magazines.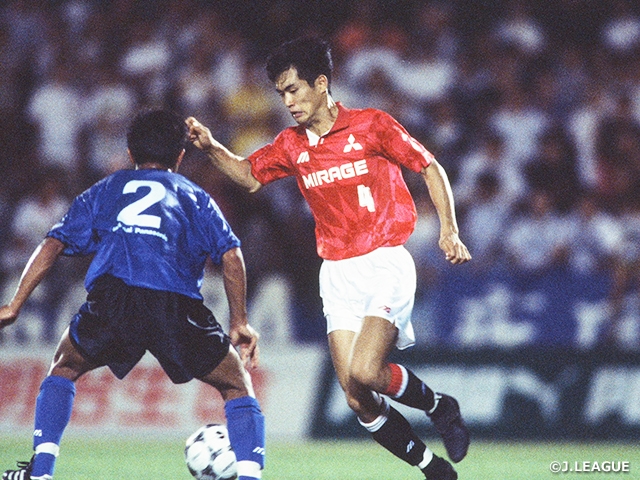 Becoming a J.Leaguer in the inaugural year of J.League
My childhood dream of becoming a professional football player was such a vague dream, but the year I graduated from college was the inaugural year of the J.League, and I was so fortunate to make the transition into the professional world. I was drafted into Urawa Red Diamonds and I strongly remember the first match I played in. It was a match against Sanfrecce Hiroshima played at Urawa Komaba Stadium. I played as a defender and the team earned a shutout victory. I remember gaining great confidence from that match. As a professional athlete, I scheduled my daily routines to take care of my body twenty-four seven. I tried to learn from the experienced players. I was working so hard everyday and had no time to spare. Now looking back, I wish I had thought through deeper and made better decisions.
Transition from player to coach: Joy of watching players' development
After spending four years as a professional footballer, I was without a contract and was searching for my next step. That was when Mr. YOKOYAMA Kenzo, the GM of Urawa Red Diamonds at the time, suggested I make a transition to become a coach. From then on, I became the coach for the academy and top team for Urawa, followed by my time with Avispa Fukuoka. I took the S-Licence Coaching Course with Ms. Takakura (Coach TAKAKURA Asako of Nadeshiko Japan) and that was when I started to gain interest in women's football. Perhaps the most satisfying moment of this job is when we see the players' development up close. There are also lots of moments where we learn from the players as well. I always tell my players that they are in fortunate position to develop as players and challenge the world in football.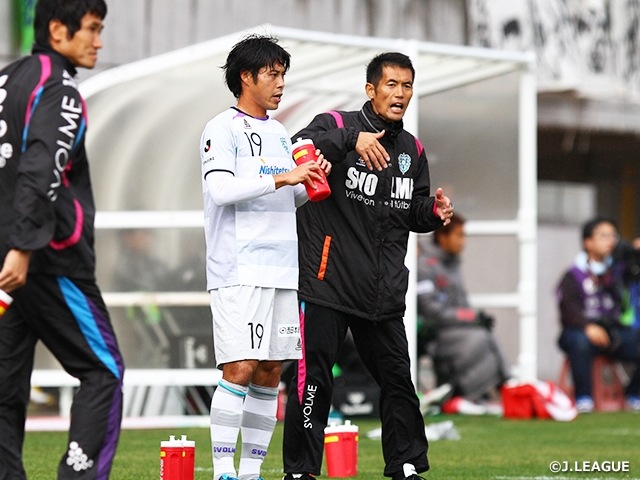 Message
This unordinary period has allowed me to realise just how much I love football. It has given me the opportunity to re-acknowledge the joy of playing football and importance of having teammates. For now, we must prioritise our health, so that we can overcome this adversity together.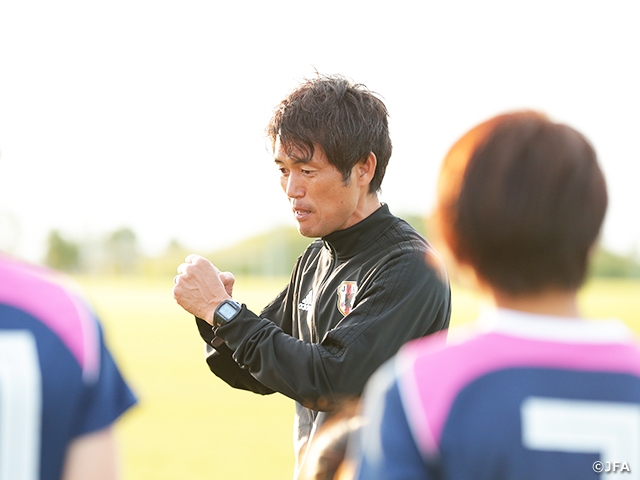 Tomorrow, we will share the interview of coach KOGURE Kenichiro of Japan Women's Futsal National Team and U-20 Japan Futsal National Team.