NEWS
U-22 Japan National Team offer flowers and origami cranes to the Nagasaki National Peace Memorial Hall for the Atomic Bomb Victims
28 December 2019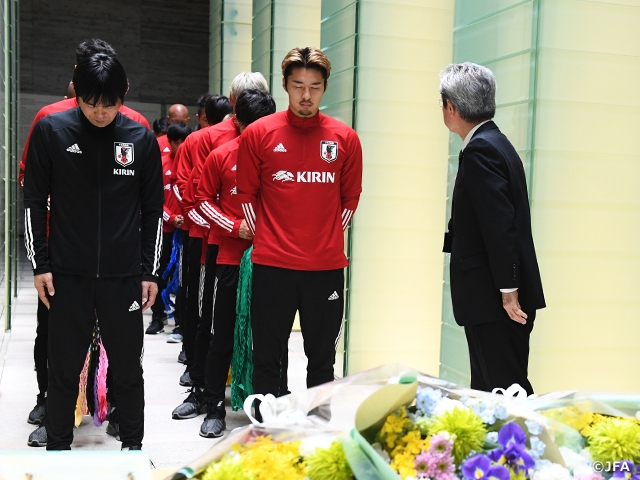 On Friday 27 December, the U-22 Japan National Team visited the Nagasaki National Peace Memorial Hall for the Atomic Bomb Victims to express their condolences towards the atomic bomb victims.
The memorial hall is located 250m apart from the centre of the hypocentre, where the atomic bomb was dropped in 9 August 1945. Within the hall, the memorial space is located facing the hypocentre, where the list of atomic bomb victims is stored. When the team arrived at the memorial space along with the U-22 Jamaica National Team, who they will face at the KIRIN CHALLENGE CUP 2019, the players offered followers and a moment of silence towards the victims. The players also offered 4,800 origami cranes that were gathered nationwide through the "BLUE PEACE DAYS" project.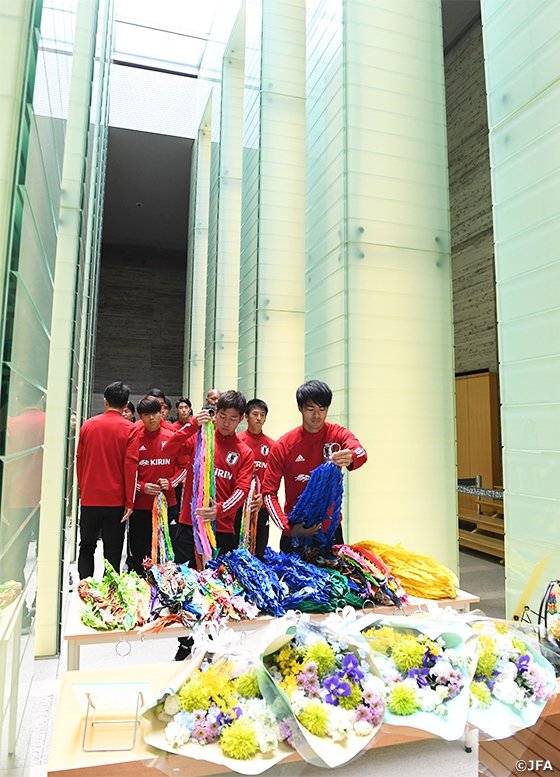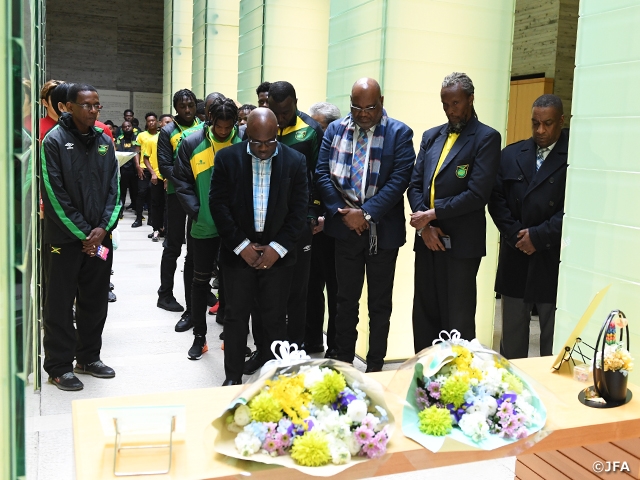 The List of Atomic Bomb Victims includes the names of 182,601 people as of 9 August 2019. Within the 186 list-books, there are many white pages for those whose identity is unknown or unconfirmed. The team then visited the Nagasaki Atomic Bomb Museum, where they saw pictures of the affected areas and the scenes of the reconstruction efforts.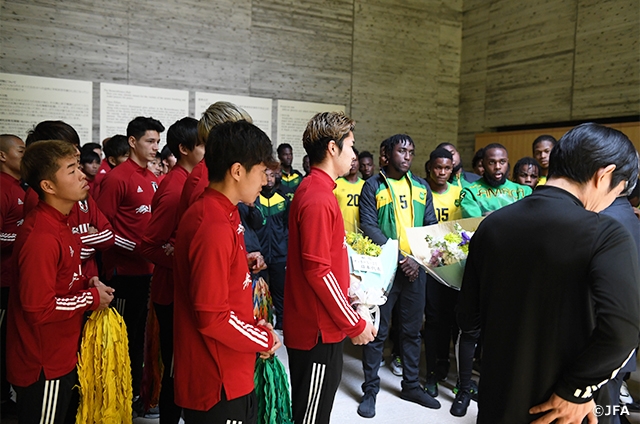 Ahead of the Olympic Games, which is considered to be the Festival of Peace, the team captain of the U-22 Japan National Team, NAKAYAMA Yuta, will give out a speech ahead of their match against the U-22 Jamaica National Team on Saturday 28 December.

U-22 Japan National Team vs U-22 Jamaica National Team
Date: Sat. 28 December 2019 19:20
Venue: Transcosmos Stadium Nagasaki, Nagasaki