NEWS
Release of Japan National Team's official kit for Olympic Football Tournament Rio 2016
01 July 2016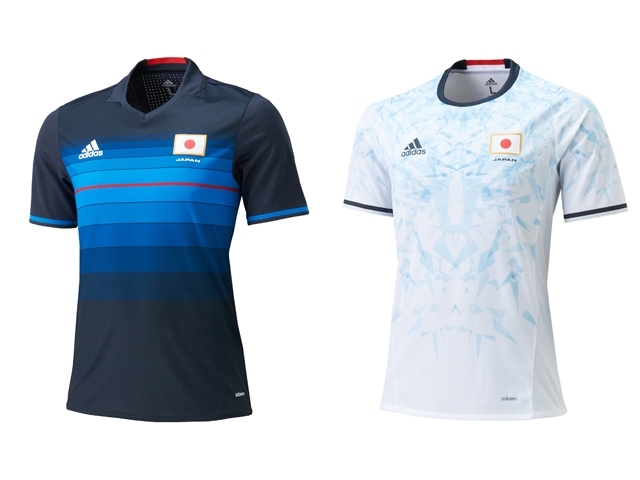 On Friday 1 July, the Japan Football Association released the Japan National Team's official kit for the Olympic Football Tournament Rio 2016. The kit is based on the existing one, but without the JFA emblem and three stripes, complying with the rules of the tournament.
<Concept of the home kit>
The kit uses the darkest blue ever in the Japanese National Team's history. There are 11 stripes with different blues on the front, representing the 11 players' unique characters. The red line in the centre indicates the 12th player – the supporters.

<Concept of away kit>
The kit uses traditional white with unique blue patterns, taking its cue from diamond sparkles.
The Japan National Team for men's football will gear up with this kit and play to claim the title – the top of the world – in Rio de Janeiro.