NEWS
【Ahead of the Tokyo Olympics】Interview with NAKAYAMA Yuta
28 October 2019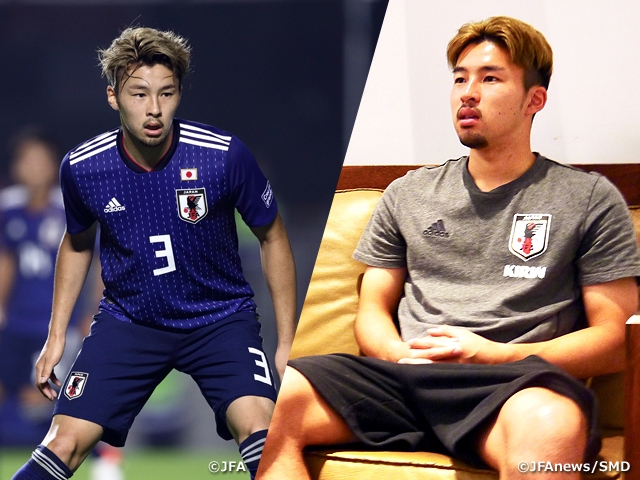 With less than a year before the Tokyo Olympics 2020, we will share the current status of the U-22 Japan National Team. In our first report, we will share the interview of the team captain, NAKAYAMA Yuta.
――It has been 10 months since you made the transfer from Kashiwa Reysol to PEC Zwolle in the Netherlands. With the transfer taking place during the middle of the season, you struggled to earn playing time at your new club, but it seemed like you were spending a productive time there.
Nakayama In Japan, I have never experienced being side-lined for that long, so I had to think of ways to get the coach's attention and earn my spot on the roster. It gave me an opportunity to really relook and re-evaluate myself. It also made me realise the importance to communicate with others.
――How big was the language barrier?
Nakayama Although I started studying English in Japan, once I arrived in the Netherlands, I realised that I had a very limited experience speaking the language. I wasn't able to convey 100% of my thoughts to the coach (Jaap STAM) and he kept telling me, "I know you can play. You just need to communicate more with your peers." He always reminded me that, "A defensive midfielder must actively communicate with the team."
――In other words, if you can master the language, you will be given more playing time?
Nakayama I personally don't want to believe that the language barrier is keeping me out of the game. Of course, communication abilities are essential, but really good players would probably be used despite the language barrier. That is why I kept telling myself that I must prove myself through my plays. In that sense, I just need to work harder to prove that I am a worthy player.
――Your efforts have led you into the starting line-up in the final two matches of last season. Were you able to feel yourself improve as a player?
Nakayama I definitely felt the improvements, but it wasn't like I earned my spot in those two matches. The team was dealing with many injuries, so it was more like I was given with the opportunity. However, I was committed to make the most of that opportunity. When considering the next season, playing in two matches can make a huge difference, and I was able to leave a positive impression within the minutes I was given.
――In reality, you were named into the starting line-up for the first two matches of this season. How do you perceive your own evaluation from the team's coach?
Nakayama Our team had just welcomed a new coach, so I don't know exactly what happened, but I do know that I was filling in for a left fullback player who was suspended for the season opener. In that regards, my ability to play multiple positions have worked in my advantage. With my participation at the Copa America, I joined the team late, but I was still able to showcase my strengths to get my name on the starting line-up.
――You started as a left fullback in the season opener, and then played as a defensive midfielder in the second league match, but sustained an injury after that. That was an unfortunate turn of events, especially after getting off to a great start to the season.
Nakayama I have now recovered from that injury, but the fact that I haven't been able to retain my starting position tells me something. What's done is done and I just have to take the positives from the whole situation. Although it is unfortunate that I am not playing in the matches, there are many things I can do right now while I am not playing. In that sense, I am taking this injury very positively, as I am considering this as an opportunity to become a better player.
――You have mentioned in the past that you consider yourself as a midfielder, particularly as a defensive midfielder. Now that you have earned a role as a utility player, have that mindset changed at all?
Nakayama No, that hasn't changed at all. Of course, I will give my utmost effort in the position I am assigned by the coach, but I still consider myself as a defensive midfielder. I am not ruling out other possibilities, but I still hold a strong pride in that position and I really would like to compete as a defensive midfielder.
――Why do you feel so attached to that position?
Nakayama When I see myself objectively, I feel like it is the best match for me. I have always played in the number 10 role before joining Reysol, where I played as a centre half. That experience has improved my defence skills, but I am not a natural defender. In that sense, in the defensive midfield position, I can utilise both of my experience as a number 10 and as a centre half, so the position seems like a perfect fit for me.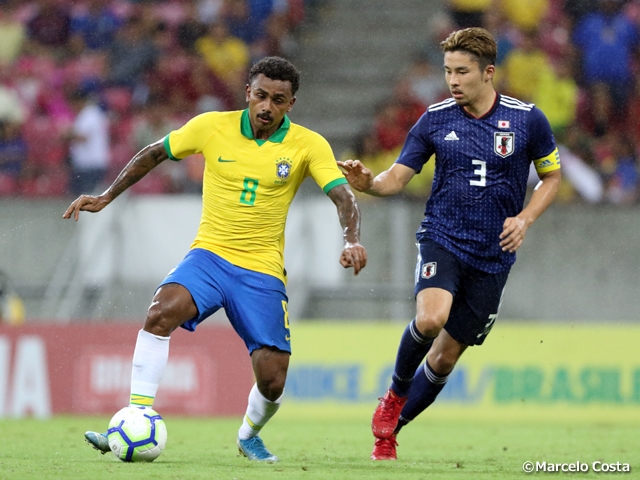 ――You are part of the Tokyo Olympics generation, and many players in that generation is currently playing in the Netherlands. ITAKURA Kou joined FC Groningen during the same time you made your transfer, while NAKAMURA Keito joined FC Twente this summer, and SUGAWARA Yukinari transferred to AZ Alkmaar. DOAN Ritsu has also been playing for PSV Eindhoven for a while now. Does their presence motivate you or affect you in anyways?
Nakayama They inspire me for sure, but at this point, I am not so conscious about them.
――You said "at this point," does that mean that you were conscious before?
Nakayama Yes, I was conscious about them at first. There is always a sense of competitiveness against players in the same age category. However, considering my personality, it's not good for me to stay too conscious about others. I check the news and occasionally watch their matches, but I try not to focus too much about others. The objective is not to win against other players, but to focus on myself. It would be great if I can become a better player than the others as a result of me working hard each day.
――This tour to Brazil will be your first call-up to the national team since the Copa America in June. How are you approaching this tour?
Nakayama In my mind, a player must constantly be playing at their own club in order to get the call-up to the national team, and considering my current situation, I am just flattered and honoured to be a part of this team. With that being said, I feel like I need to contribute to the team and prove myself that I belong to this team.
――When you started in the match against Chile at the Copa America, you showed great disappointment after the match. Do you have a sense of revenge in your heart entering this tour?
Nakayama The experience I gained at the Copa America has become a huge motivation for me. The scene of that tournament gives me extra power to challenge myself. I know how poorly I played in that tournament and I have been working hard to make the most of that experience. That tournament has a great significance in my mind, and I will certainly remember the experience. I hope to showcase an improved version of myself and be able to say that "That experience has helped me become a better player."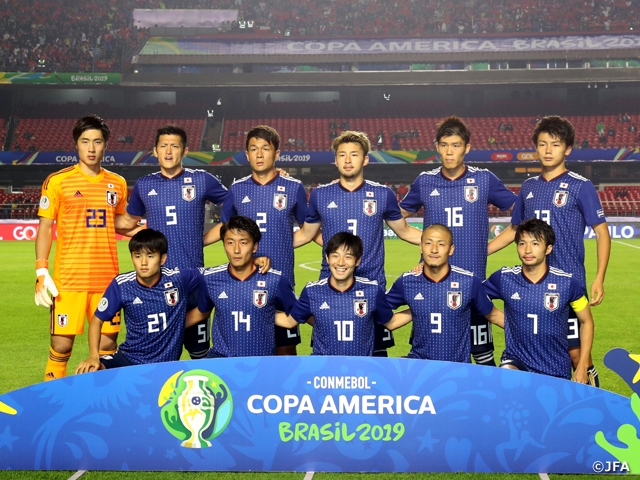 ――Lastly, what significance will the Tokyo Olympics have in your football career?
Nakayama It's one of my goals, but I don't want to say that it's the ultimate goal, because I am striving to reach higher goals in the future. Even if I don't get the opportunity to play, I will certainly utilise that experience to reach my other goals.
――So, what is your ultimate goal?
Nakayama I don't want to say it in words yet. I still have plenty of work to do and I feel like I am not even at the starting line at this moment. I hope to one day become a player who can confidently state what my goals are.
Olympic Football Tournament Tokyo 2020
Tournament Dates: Wed. 22 July - Sat. 8 August 2020