NEWS
JENESYS2019 Youth Football Exchange Tournament comes to an end
06 March 2020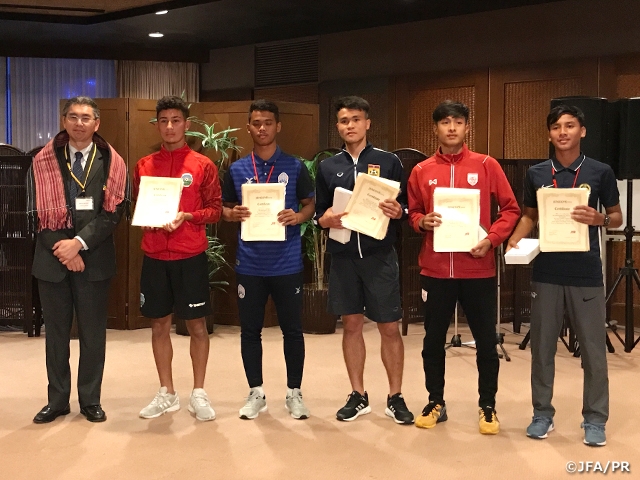 The JENESYS2019 Youth Football Exchange Tournament, which took place at Ibusuki, Kagoshima from Wednesday 26 February, came to an end on Saturday 29. Following the three-day group stage, the final day featured the play-off matches, where the U-17 Japan National Team won the tournament title after defeating the U-19 Timor-Leste National Team at the final.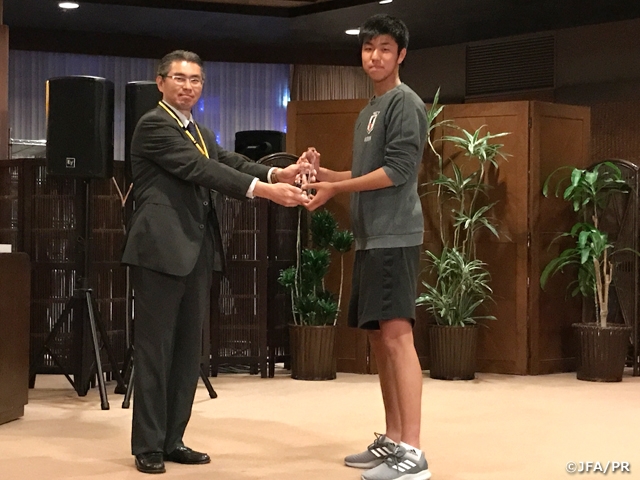 During the tournament, the players from the four ASEAN countries and Timor-Leste, actively participated in events off the pitch to learn and experience the Japanese culture. The tournament also provided a platform for international exchange between the participating countries, as the players were seen interacting with other players from different countries.
Many participating players and staffs mentioned that they were able to learn and experience the Japanese culture, while developing friendship with other participating countries on and off the pitch.
Comments
Khamsanga PHIMMASONE, (U-19 Laos National Team)
For the young players, the JENESYS2019 provided a wonderful opportunity to learn and challenge new things. I am very happy that I was able to make new friends from other countries through football. Coach KAGEYAMA has lectured us on the history of Japanese football and the importance of having competitiveness and discipline, so I hope to implement these concepts to become a better football player.
YE WIN AUNG, Team Manager (U-19 Myanmar National Team)
We are very grateful to be invited to the JENESYS2019. Japan is a country with rich culture, and they are the leading country in Asian football, so programmes such as this JENESYS programme provide wonderful value for countries of ASEAN. Japan and Myanmar have built a friendly relationship and we hope to further develop our relationship not limited to football, but in many aspects.
RAJA AZLAN SHAH BIN RAJA SOIB, Coach (U-17 Malaysia National Team)
We are sincerely grateful to be given the opportunity to participate in this JENESYS programme. Japan and Malaysia have held many football exchange programmes to construct a very friendly relationship. At this tournament, we were provided with wonderfully organised facilities and the staffs were very warm welcoming. Japanese people are polite, disciplined, and kind, and I it made me think that Japan is a wonderful country.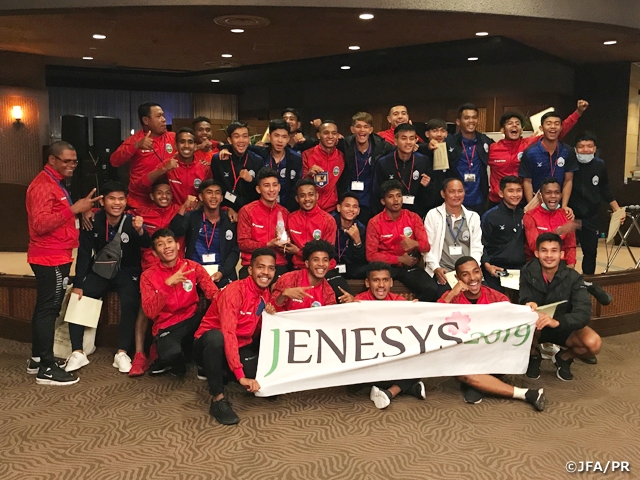 About the "JENESYS2019" Programme
The JENESYS Programme (Japan-East Asia Network of Exchange for Students and Youths) is a project advanced by the Japanese government from the standpoint of providing a sound foundation for strong solidarity within Asian and Oceanian countries through large-scale youth exchange. Aimed to promote mutual understanding and friendly relations, JTB Corporation is in charge of conducting the programme by accepting, dispatching, and exchanging leaders of the next generation. For more information, please visit theofficial websiteof the Ministry of Foreign Affairs of Japan.