NEWS
Japan Futsal Women's National Team short-listed squad training camp in Kanagawa: DAY 2
23 December 2016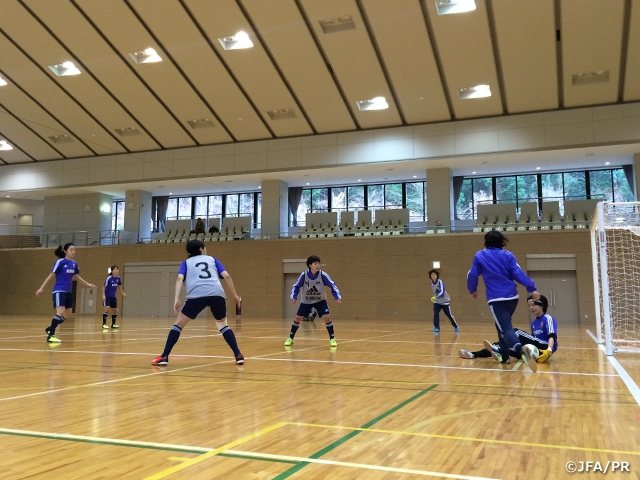 The Japan Futsal Women's National Team short-listed squad had the second day of their training camp in Hakone, Kanagawa Prefecture.
Prior to the morning session, the team held a meeting to review the training match held on the previous day and shared the achievements and the issues on which they need to improve. Going over the issues on the court, they spent most of the time practising counter-attacks and three-a-sides to check carefully the salient points in both offence and defence. In the afternoon, they focused more on set plays and they repeatedly practised corner-kicks and formations for kick-ins.
Goalkeepers started their training 30 minutes prior to other field players for both morning and afternoon sessions. Under the supervision of GK coach MURAYAMA Ryuzo, they went through specialised training. At the end of the day, they had an intrasquad scrimmage to review their tactics for the coming training match planned tomorrow.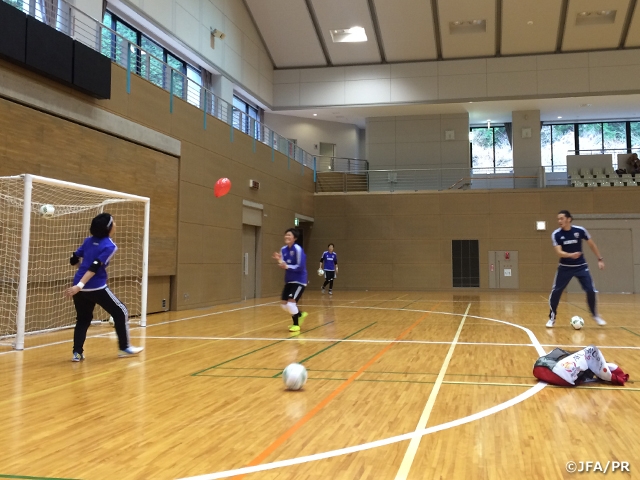 Players' Comments
EGAWA Ryo (Bardral Urayasu Las Bonitas)
Under the new coach, I am very proud to be re-selected to the national squad after being invited to the most recent camp. Today, we started with a game-format training after having a meeting to review yesterday's practice match and finding the issued that needed to be worked on. With a positive mood in the team, we had a productive day having a clear idea about what we need to do. We want to perform well in the game tomorrow, capitalizing on what we have improved from the issued we addressed from the previous training match.
KATO Masami (arco-iris KOBE)
I feel grateful for being selected to this camp after being invited to the most recent one. Today we found out issues in the previous training match and focused on combination plays, set plays, and counter-attacks. Since all of us kept our concentration during practice sessions, I believe we had a fruitful training. We still make a lot of mistakes, so we need to reduce them by having better communication in the team. Tomorrow we have another training match. I will take advantage of what I have learned in this camp and I hope I can finish this camp with a positive feeling.
SAKURADA Miku (Leograsta)
Our new coach will take his time to explain carefully about his vision for this team. I want to make the most out of this given time to deepen my understanding on the team's aim, while improving myself as a footballer by incorporating the things I learned here in my daily training even after leaving the camp.
TANAKA Chihiro (Bardral Urayasu Las Bonitas)
Our second day of the camp started from a meeting to clarify what we have to improve on. I think we had good training sessions after sharing what we have to do amongst each other in the meeting. Tomorrow will be our last day and we will have another training match. We will display what we have achieved throughout these three days of training and win the match.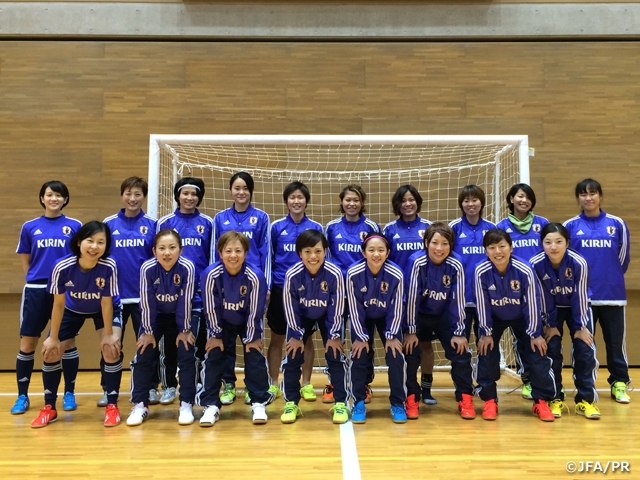 Schedule
| | | |
| --- | --- | --- |
| Wed. 21 December | PM | Training/Training Match |
| Thu. 22 December | AM/PM | Training |
| Fri. 23 December | AM | Training Match |
*The schedule is subject to change due to the team condition, the weather, etc.