NEWS
U-19 Japan Futsal National Team short-listed squad hold their third training camp of this month
29 November 2016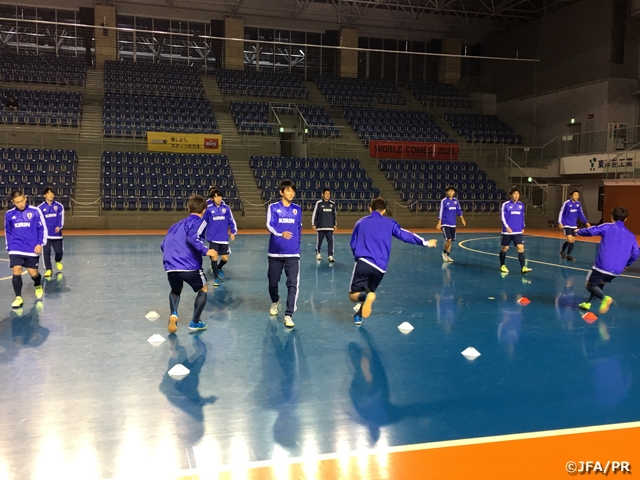 The U-19 Japan Futsal National Team short-listed squad started their third training camp this month in Nagoya on Monday 28 November.
For the AFC U-20 Futsal Championship which will take place in May next year, the team have launched their activities under coach SUZUKI Ryuji in November, and this is their third training camp within a month. Just like the previous one, 18 players were called up to improve the team in the three-day meeting.
On their first day, they had a two-hour training session focusing on tactics which were also been practiced in the previous two training camps. The Japan Futsal National Team's coach Bruno GARCIA also joined the team to offer guidance to the players along with U-19 coach Suzuki.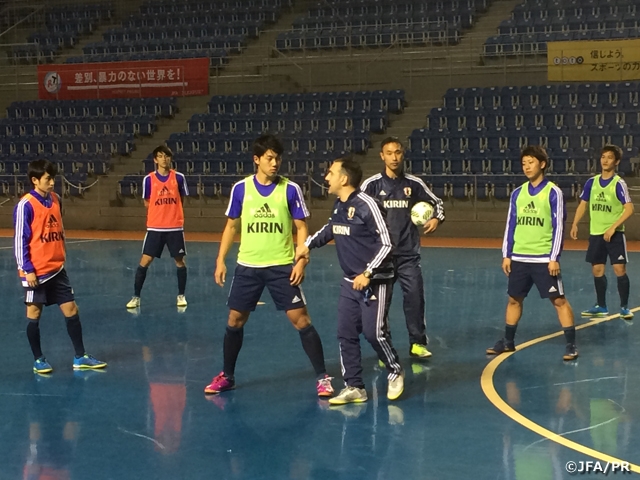 The team will hold two practice sessions, one in the morning and the other in the afternoon, on their second day of the camp. In their third and the final day of training, they will have a test match against NAGOYA OCEANS SATELLITE (on 30 November).
Players' Comments
OKABE Naoki (FOOTBOZE FUTSAL U-18)
Today we continued to work on our defensive game-format tactics in outnumbered situations, while improving the accuracy from the previous camp. I also learned about positioning in detail and the things I need to be careful when defending against corner-kicks. Each time we play together in the camp, we have a better understanding of what we need to do as a team. So, I will keep communicating with my teammates on and off of the court to improve the team further.
ISHIDA Kentaro (Tama University/Futsal Club)
Today we have had very productive practice sessions focusing on offence, defence and set plays. Even though we only have two more days, I want to display all my strengths to secure a spot in the national team. The biggest target for me is to be selected as a squad member for the AFC U-20 Futsal Championship. I will keep working hard to showcase my own style of playing futsal in training.
NII Takahito (SHRIKER OSAKA SATELLITE)
My objective of this camp is to have a better understanding about the team's concept utlising the things I learned from the previous camps, while improving my individual skills. Today we focused on defence, and I found a new issue that needs to be worked on. This is a precious opportunity for me to join the camp of the national team, so I will work hard every day and learn as many things as possible.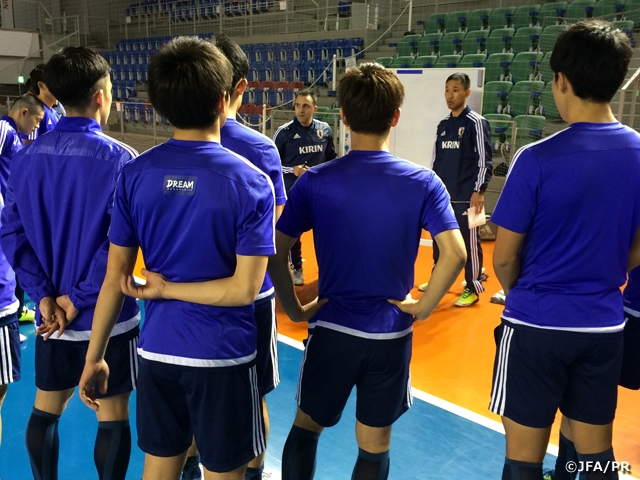 Schedule
| | | |
| --- | --- | --- |
| Mon. 28 November | PM | Training |
| Tue. 29 November | AM/PM | Training |
| Wed. 30 November | AM/PM | Training |
*The schedule is subject to change due to the team condition, the weather, etc.