NEWS
Nadeshiko Japan (Japan Women's National Team) short-listed Squad, Schedule - Training Camp (11/23-29@J-Village)
19 November 2020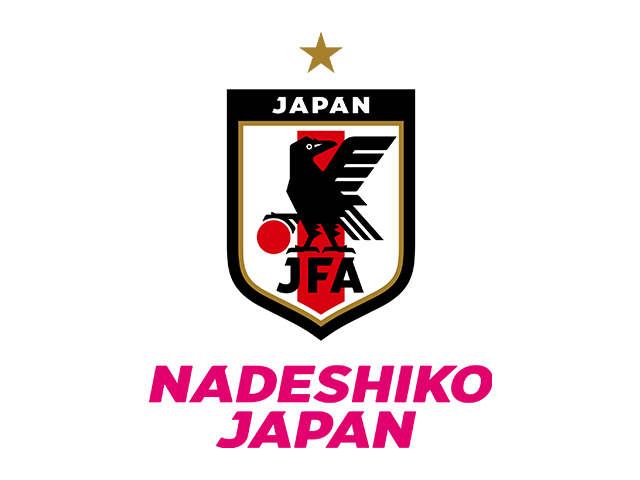 Staff
Coach: TAKAKURA Asako (JFA National Coaching Staff)
Assistant Coach: OBE Yumi (JFA National Coaching Staff)
Assistant Coach: IMAIZUMI Morinao (JFA National Coaching Staff/Florida State University)
GK Coach: OHASHI Akiyoshi (JFA National Coaching Staff)
Physical Coach: HIROSE Norikazu (JFA National Coaching Staff/Waseda University)
Squad
GK
IKEDA Sakiko (Urawa Red Diamonds Ladies)
MATSUMOTO Mamiko (Mynavi Vegalta Sendai Ladies)
STAMBAUGH Hannah (INAC Kobe Leonessa)*
DF
SAMESHIMA Aya (INAC Kobe Leonessa)
KUMAGAI Saki (Olympique Lyonnais/France)
MATSUBARA Arisa (Nojima Stella Kanagawa Sagamihara)
SHIMIZU Risa (Nippon TV Tokyo Verdy Beleza)
SEIKE Kiko (Urawa Red Diamonds Ladies)
MIYAGAWA Asato (Nippon TV Tokyo Verdy Beleza)
MINAMI Moeka (Urawa Red Diamonds Ladies)
KITAMURA Nanami (Cerezo Osaka Sakai Ladies)
TAKARADA Saori (Cerezo Osaka Sakai Ladies)
MF
NAKAJIMA Emi (INAC Kobe Leonessa)
NAOMOTO Hikaru (Urawa Red Diamonds Ladies)
ITO Miki (INAC Kobe Leonessa)
MIZUTANI Yuki (Urawa Red Diamonds Ladies)*
HASEGAWA Yui (Nippon TV Tokyo Verdy Beleza)
SUGITA Hina (INAC Kobe Leonessa)
MIURA Narumi (Nippon TV Tokyo Verdy Beleza)
SHIOKOSHI Yuzuho (Urawa Red Diamonds Ladies)
HAYASHI Honoka (Cerezo Osaka Sakai Ladies)
WAKISAKA Reina (Cerezo Osaka Sakai Ladies)
ENDO Jun (Nippon TV Tokyo Verdy Beleza)
FW
TAKASE Megumi (INAC Kobe Leonessa)
HAMADA Haruka (Mynavi Vegalta Sendai Ladies)*
TANAKA Mina (INAC Kobe Leonessa)
UENO Mami (Ehime FC Ladies)
*First call-up to Nadeshiko Japan
Players Change (11/22)
MIYAGAWA Asato
DF Club: Nippon TV Tokyo Verdy Beleza Sidelined due to injury

TAKAHASHI Hana
DF Club: Urawa Red Diamonds Ladies
Sidelined Player (11/24)
UENO Mami
FW Club: Ehime FC Ladies Sidelined due to the Unwell Physical Condition
Sidelined Player (11/25)
MINAMI Moeka
DF Club: Urawa Red Diamonds Ladies Sidelined due to personal reasons
Sidelined Player (11/27)
SHIOKOSHI Yuzuho
MF Club: Urawa Red Diamonds Ladies Sidelined due to injury
Schedule
| | | |
| --- | --- | --- |
| Mon. 23 November | PM | Training |
| Tue. 24 November | PM | Training |
| Wed. 25 November | AM/PM | Training |
| Thu. 26 November | PM | Joint Training with Futaba Future High School |
| Fri. 27 November | PM | Training |
| Sat. 28 November | AM | Training |
| Sun. 29 November | AM | Joint Training with Iwaki FC U-18 |
*The schedule is subject to change due to the team condition, the weather, etc.
*SmartAmp tests will be conducted to all staff members and players upon arrival.
*In order to prevent the spread of COVID-19, all trainings will be held behind closed doors.
*Players and staffs are restrained from responding to requests such as autographs, handshakes, photographs, receiving gifts, etc.
We ask for your kind understanding and cooperation.