NEWS
【Special Interview】Female football players playing abroad: TANAKA Yoko (Sporting de Huelva/Spain)
28 October 2020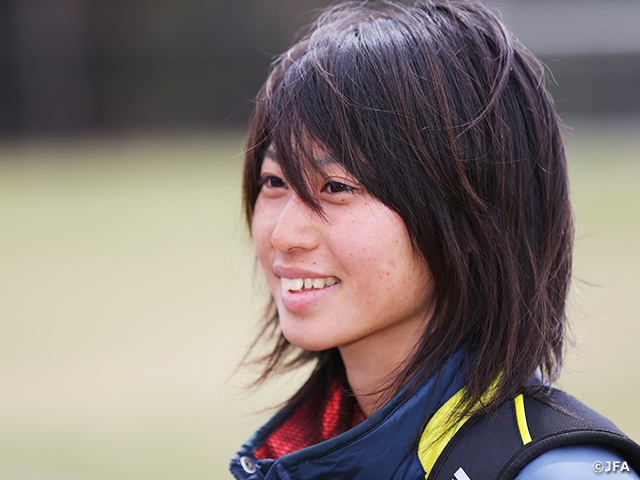 With Japan's first ever professional women's football league, WE League (Women Empowerment League), scheduled to kick-off next autumn, we will conduct interviews with female football players playing abroad to share what it is like to play overseas. In our third article, we will share the interview conducted with TANAKA Yoko, who joined Sporting de Huelva (Spain) from last season.
The interview was conducted online on Tuesday 6 October.
――In 2019, you switched teams from Nojima Stella Kanagawa Sagamihara to Sporting de Huelva in Spain. What was the reason behind this move?
TANAKA I have always dreamed of playing abroad. My agent actually told me about an offer in the year before, but at that time I had to decline the offer due to various reasons. So, when I received another offer, and knowing how women's football was booming in Spain, I decided to take the challenge.
――When did you first started to visualise yourself playing abroad?
TANAKA Back when I was in high school. I had the opportunity to face foreign players at the under category Women's World Cup, and I strongly remember being fascinated with their play style and approach.
――What is your life like at Huelva?
TANAKA The club has rented out an apartment for us, and I am sharing a room with my teammates. Last season I was room sharing with four players, and this season, I am sharing with two other American players. We each cook at our apartment.
――What are some of the difficulties living abroad?
TANAKA In my first year, I was sharing the apartment with players from Canada, Belgium, and Nigeria. We each had different lifestyles and preferred different cuisines, so it was very refreshing. However, all conversations were held in English, and I do not speak English well, so I had difficulties trying to join the conversations with my roommates.
――There was a clip on Twitter with you speaking Spanish?
TANAKA I was just reading off a sentence prepared for me, and my grammars are still a mess. I am gradually getting to a level where I can hold daily conversations and joke around with my teammates. I still need to learn more vocabularies in order to discuss serious matters.
――When did you start studying and how are you learning the language?
TANAKA I started studying when I decided to make the transfer, so I came to Spain with almost no experience speaking the language. My teammates help me study at the café and I am actively trying to communicate with them to improve my speaking ability.
――Compared to Japan, how are the environments surrounding football?
TANAKA Although I play for a professional club, we do not have our own clubhouse and we are renting the training facility as well. So, in that sense, the environment was much better at my former clubs in Japan at INAC Kobe Leonessa and Nojima Stella Kanagawa Sagamihara.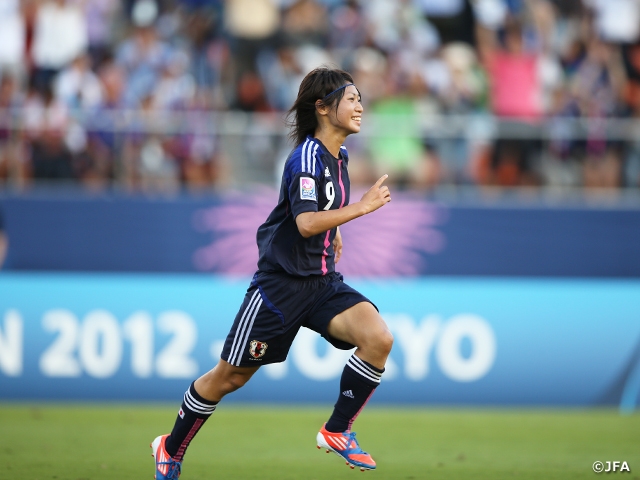 ――You are now a professional football player. Have you changed your mentality towards football?
TANAKA It has changed dramatically. I must now produce results to earn my next contract. I know the club is always seeking for better players, so that pressure has made me more focused on football.
――What is the biggest difference in terms of football?
TANAKA The individual plays are very characteristic. Some players will dribble with unique timings and shots are taken from weird angles. There are no standards, so I am always amazed by the plays and approach of each player.
――What did you learn from the first season playing abroad.
TANAKA There are more one-on-on situations compared to Japan, and with each duel having significant impact on the match, I am always anticipating to win those battles. It is also important to stand out from the team, so I am always thinking of ways to showcase my own character.
――Tell us about your goal.
TANAKA Last season, we barely managed to avoid relegation, but with four teams scheduled to be relegated after this season, we must earn as many points as possible to remain in this league. As an individual, I will utilise my speed to evade the intense pressure in midfield and try to get myself involved in our team's goals. I hope to score and assist many goals, so I can get offers from big clubs.
――The WE League is about to kick-off in Japan starting next autumn. What are your thoughts on the new professional league in Japan?
TANAKA I am extremely happy that there will be a professional women's football league in Japan. In the past, players had to be more committed to their work than football, so it is wonderful that the players are finally given the environment where they can fully commit to football. It is great news for the players and for women's football in Japan.
――Knowing how popular the Nadeshiko League has become, what do you think is key for the success of the new WE League?
TANAKA I think the relationship between the club and the local community is essential. Support from the local people can give great energy to the club, and it also provides confidence and peace of mind to the players. By building a local fan-base, the players can be more motivated to showcase better performances, and that synergy between the fans and players is a key factor to popularise the league.