NEWS
New Zealand arrive for Nadeshiko Japan World Match
03 May 2014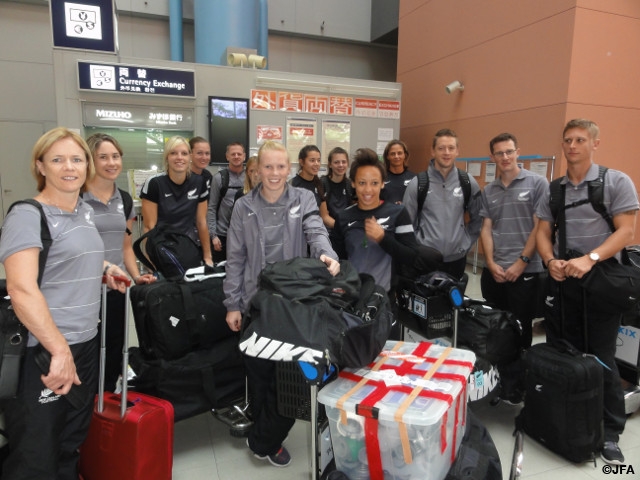 The New Zealand Women's National Team arrived in Japan on Saturday 3 May for the Nadeshiko Japan World Match to be held at Kincho Stadium in Osaka on Thursday 8 May.
As many players and staff members have visited Japan last year for an international friendly, they are fitting right in and enjoying Osaka, as some of them are shopping around on their own.
Comments From Head Coach & Players
Tony READINGS, Head Coach
This is the fourth time to be here in Japan following 2009, 2012 and 2013. Every time I come to Japan, I enjoy it very much. I like the kind and friendly hospitality by Japanese people. I like Japan so much that I want to come even every year.
We played each other last year and it was a good competitive match. This match is a great opportunity to see how both teams have progressed. This match is important for us, too, as we move forward to the World Cup qualifier and the Olympics.
I am happy that, by doing this match, we can help Japan to get prepared for the important Asian qualifier, but as for the outcome of the match, we can't help it.
One of the things that I look forward to when we play against Japan is the fact that our styles are very similar. So we can play a very good match. The women's football world is closely watching Japan's football style, and since the 2012 London Olympics, we also aim to change our style to playing possession football. I have been looking forward to this match because this will be a good test for us.
Erin NAYLER
I have come to Japan twice before, for the U-20 Women's World Cup and the match in last year. Japanese people are very friendly and kind. I think Japan is the most beautiful country in the world, so I love Japan. I am glad to see many different places in Japan, too.
When we came for the U-20 Women's World Cup, we stayed in Sendai and Kobe. Last year we stayed in Fukuoka, too.
It will be good test for our side. Last year we played against Japan and it was an 1-1 draw. We can see where we are now, so it's a very important match heading for the match against Papua New Guinea in October's World Cup qualifier.
Japan is one of the best teams in the world and a very tough opponent. This will be our foundation for the 2016 Olympic Game, so we will build our team up from it.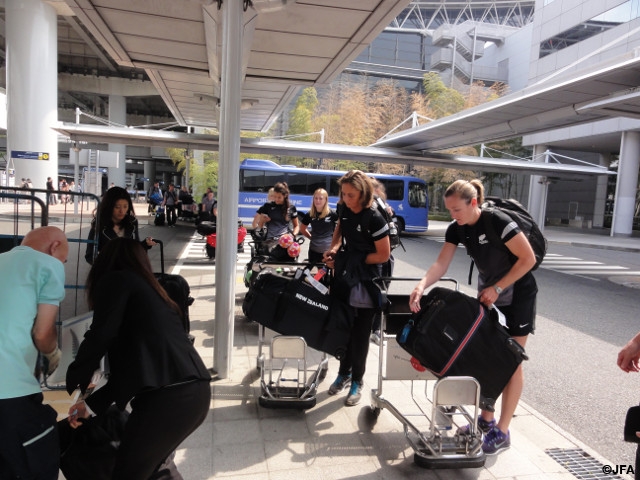 Staff
Head Coach:Tony READINGS
Players
GK
21 Rebecca ROLLS
1 Erin NAYLER
DF
7 Ali RILEY
5 Abby ERCEG
2 Ria PERCIVAL
6 Rebekah STOTT
18 Katie BOWEN
26 Megan LEE
3 Catherine BOTT
15 Meikayla MOORE
MF
11 Kirsty YALLOP
4 Katie HOYLE
12 Betsy HASSETT
19 Evie MILLYNN
FW
9 Amber HEARN
10 Sarah GREGORIUS
20 Helen COLLINS
17 Hannah WILKINSON
13 Rosie WHITE
25 Martine PUKETAPU