NEWS
Introduction of the referees in charge of the International Friendly Match between Nadeshiko Japan and Canada Women's National Team
06 October 2019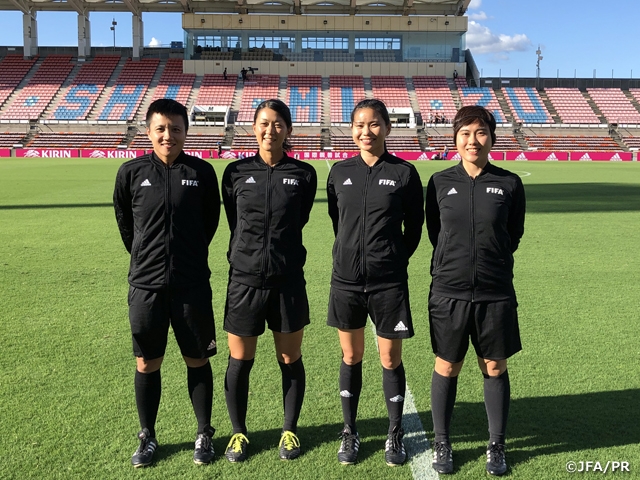 One day before the international friendly match between the Nadeshiko Japan (Japan Women's National Team) and the Canada Women's National Team, the referees in charge of the match held a practice session at the match venue, IAI Stadium Nihondaira, on Saturday 5 October.
Referees in charge
Referee: LAW Bik Chi (Hong Kong)
Assistant referee 1: CHAN Sin Man (Hong Kong)
Assistant referee 2: LU Yen Ling (Taiwan)
Fourth official: KOIZUMI Asaka (Japan)
Referee Crew's Comment
We are grateful to be appointed for this match. We are looking forward for this match between two very strong teams, Japan and Canada. The match will be played at a wonderful stadium, and it will certainly be an entertaining match with great intensity. For both teams, this match will play an important role ahead of the upcoming tournament, so we will also do our best to prepare ourselves for the match.
International Friendly Match
Nadeshiko Japan (Japan Women's National Team) vs Canada Women's National Team
Match Date: Sun. 6 October 2019 14:30
Match Venue: IAI Stadium Nihondaira, Shizuoka