NEWS
"Have fun improving yourself" Interview with ITAKURA Ko ahead of the JFA 45th U-12 Japan Football Championship
23 December 2021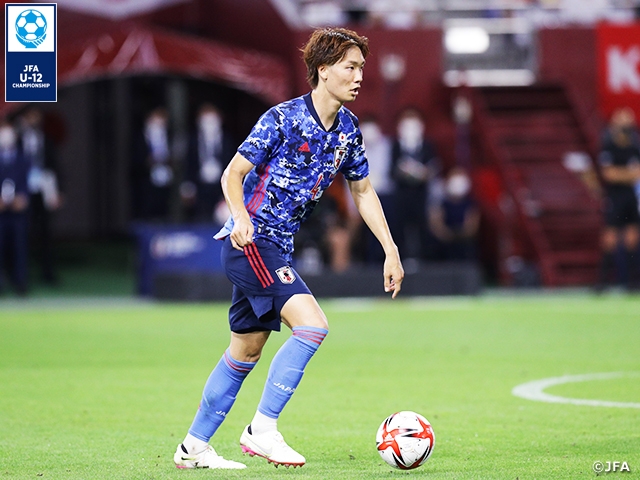 The JFA 45th U-12 Japan Football Championship is about to take place from Sunday 26 December.
This is a tournament to determine the best U-12 team in Japan. 48 teams (with one additional slot awarded to Tokyo for winning the previous year's tournament) from each prefecture will compete. The tournament will be held for four days, with the final scheduled to take place on Wednesday 29 December.
Since the start of the J. League in 1993, many J. League clubs have won the title, notably Yokohama F. Marinos Primary (Kanagawa), who won three consecutive titles between the 28th (2004) and 30th (2006) editions of the competition. However, local city clubs are still very much in the game, with Buddy SC (Kanagawa) and FC Trianello Machida (Tokyo) winning the last two tournaments. Which team will triumph this year? Stay tuned for the action.
Interview
The tournament has produced a number of J. League players and members of the SAMURAI BLUE (Japan National Team). Here we have interviewed ITAKURA Ko (FC Schalke 04), who played for Kawasaki Frontale U-12 in the 32nd tournament (2008), about his memories of the tournament and his message to the participating players.
○This interview was conducted online on 6 December 2021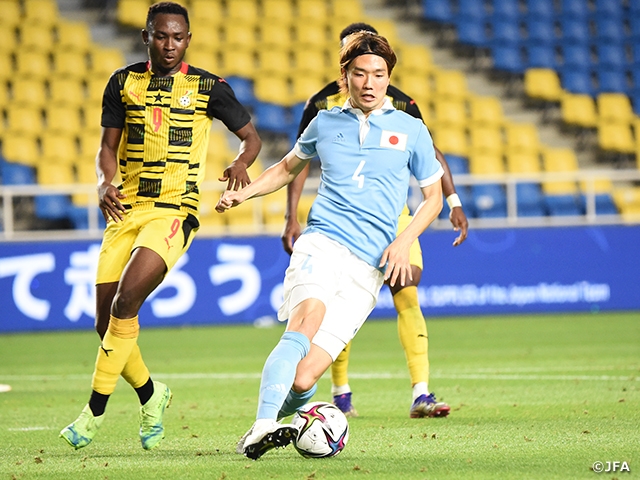 ――You played in the 32nd edition of the tournament when you were in the sixth grade. What do you remember most about that tournament?
ITAKURA Our goal was not to participate in the national competition, but to win it. However, it was not easy from the Kanagawa Prefectural Tournament. At the time, there were many strong teams such as Marinos (Yokohama F. Marinos Primary), Buddy FC, and Azamino FC in Kanagawa. Although our main goal was to win the national title, it was very difficult to win through the competition in Kanagawa. We won the final on penalties to reach the final, but it was a really difficult match. Winning there gave us a lot of confidence and we thought we were the best team and could win the national title.
The match I remember the most from that tournament is the quarterfinal match against Nagoya Grampus, which we lost. We lost that match on penalties and I remember how shocked I was afterwards, especially because I didn't think we were going to lose at all. As I said, our goal was not to reach the top eight, but to win the title. That is why we were not expecting to lose there, and that is why I cried so much after the match. But Grampus was also very strong. I was disappointed to lose to them because we had played against them on a regular basis.
――What kind of team was Kawasaki Frontale U-12 at that time?
ITAKURA I don't think we had a concrete style, but we had a lot of individuality. On the other hand, we did possess the ball a lot, just like Frontale does nowadays, but we weren't obsessed with it. We had one of the tallest players as our forward, OKADA Yuki (currently plays for FC Machida Zelvia), and he usually scored the goals.
――What was the reason for the team's success at that time?
ITAKURA  The main thing was that each one of us had set a very high level of standards. For example, I was more of a goofball on the team, but if I made a bit of noise on the train, the captain would warn me, "we're carrying the Frontale emblem, so behave yourself." That's how strict we were on a daily basis. That kind of awareness showed in our trainings, and I think it gave us the confidence that we could be competitive because of how committed we were.
――How did you deal with football back then?
ITAKURA  Compared to the other players around me, I think I was not as discipline. But I was still working hard and was eager to get better. Also, I had a great relationship with my teammates. I'm still good friends with the guys I played with back then. I'm 24 now, but as I get older, the guys I went to nationals with and the guys I played with at primary school are still my most trusted friends, and I think that's a great thing.
――Finally, what are your expectations for the players in the tournament?
ITAKURA  I think the overall level of the players in primary school is getting higher these days. I also imagine that they play in a different atmosphere compared to when I was in primary school, but what I can say now is that I hope they have fun improving themselves. That's all I can say. I used to work very hard, and gave 100% in every practice, but I didn't think too much about the future. So I would say, enjoy the match in front of you. I think it's very important to work hard and have fun. It's important to play with confidence, but there is no doubt that there are better players out there, so you just have to push yourself as hard as you can to get better.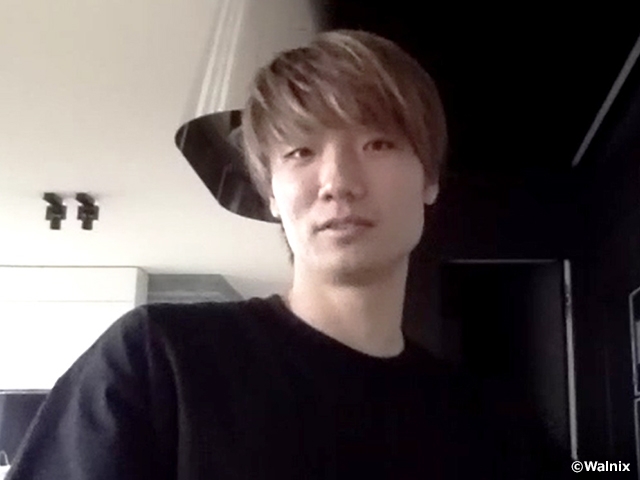 JFA 45th U-12 Japan Football Championship
Tournament Date: Sun. 26 - Wed. 29 2021
Tournament Venue:
【1st Round/Round of 16】
Kagoshima Fureai Sportsland (Kagoshima)

【Quarterfinals】
Kamoike Auxiliary Track & Field (Kagoshima)

【Semi-Finals/Final】
Shiranami Stadium (Kagoshima)