NEWS
【Japan Football Museum】"We must strive to advance while appreciating the achievements of our predecessors" Interview with GONDA Shuichi
06 January 2023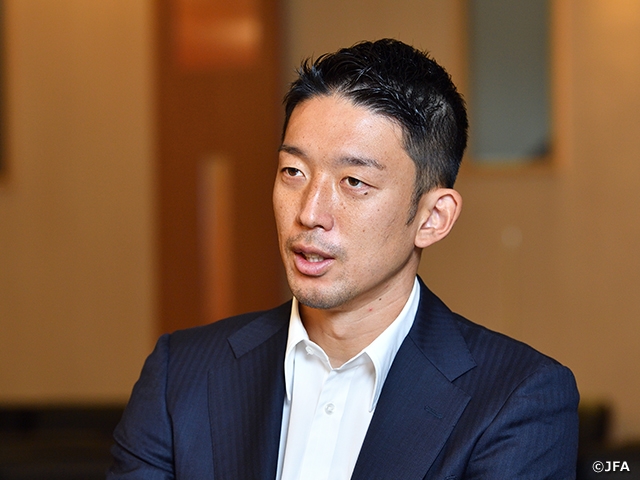 The Japan Football Museum will be closed on Sunday 5 February 2023 due to the relocation of the Japan Football Association (JFA) office. Here we interviewed GONDA Shuichi (Shimizu S-Pulse), who took part in the Japan Football Museum talk event on Sunday 25 December 2022, about the FIFA World Cup Qatar 2022™ and the importance of knowing our own history.
――What is the most memorable World Cup you have ever watched?
GONDA 2002 FIFA World Cup Korea/Japan™. I was in junior high school at the time, and there was a lot of coverage in the news. All my classmates were talking about football, and I got the impression that Japan had become a footballing nation. The 2006 FIFA World Cup Germany™ and 2010 FIFA World Cup South Africa™ were also exciting, but that excitement in 2002 was the best I have ever felt in my life, and as a child who played football, I was happy that everyone was talking about football.
――What was the FIFA World Cup Qatar 2022™ like?
GONDA If I had to sum it up in a single word, it was a disappointing tournament. I had never played in a World Cup before, so I wasn't sure what I could accomplish there, but I'm glad I was able to perform well. But since I was unable to achieve any results, I'm not sure if I can call that a successful outcome. As a team, we were up against some of the strongest countries in the world, but we proved that we could compete, if we all worked together and faced the same direction, and I think our fans felt that.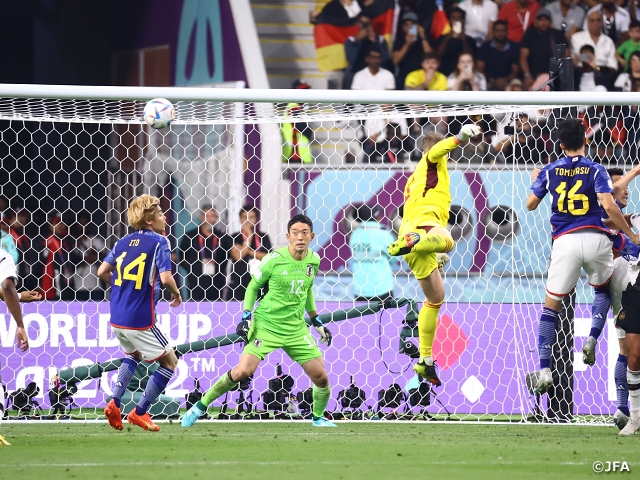 ――How should this legacy be used by the Japanese football community?
GONDA There seems to have been a great deal of excitement in Japan, but I think the challenge is how to sustain it after the festival-like excitement simmers down. How can we sustain this excitement until the next tournament, which will be co-hosted by Canada, the USA, and Mexico in 2026? I think we, the players, and the Japanese football community as a whole, must think about this.
――This year's World Cup also spotlighted the performances of the goalkeepers, including yourself, Croatia's Dominik LIVAKOVIC, Argentina's Emiliano MARTINEZ, and Morocco's Yassine BOUNOU.
GONDA Goalkeepers undoubtedly play a significant role in each team during a major competition like the World Cup. I believe the fact that this tournament featured a lot of penalty shootouts highlighted this, and I'm happy that people are now aware of the crucial role goalkeepers play for teams competing for a championship.
――Have you visited the Japan Football Museum in the past?
GONDA This is the first time I've been here. I can't give you a detailed introduction as I haven't seen the place thoroughly, but you can learn about the history of Japanese football, see the uniforms of different countries on display, and see many autographs of famous people, so I think this is a place where you can feel a connection to football.
――FIFA World Cup Qatar 2022™ related items are also on display.
GONDA I am sure there are many people who have become interested in football after this World Cup, and this is a place where you can revisit the excitement of watching the tournament, as there are also exhibits that feature the players who participated in the tournament. I was unable to thoroughly explore the exhibition due to time constraints, but I did find it interesting to see the previous Japan National Team uniforms, and I believe that football fans from earlier eras will also find the exhibition to be entertaining.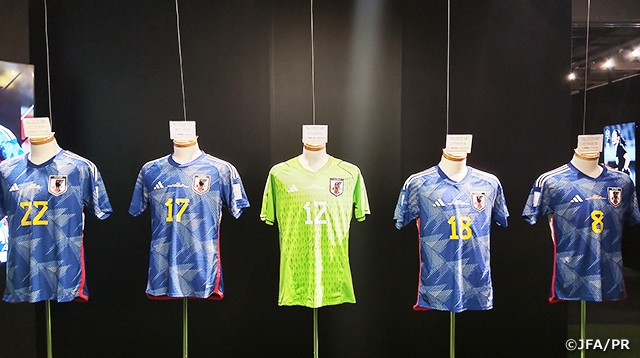 ――Do you have any thoughts on the importance of history?
GONDA Japanese football has a history of 100 years, but I think it is important to decide where we want to go from here as a community. In addition to carefully constructing our history, we must strive to advance in the coming 100 years while appreciating the achievements of our predecessors. The world is moving ahead of us, so we have to keep up with it, and strive to overtake it.
――Due to the relocation of the JFA office, the Japan Football Museum will be closed on 5 February 2023.
GONDA The history of Japanese football will continue. I hope that those who have taken interest after reading this article will continue to support Japanese football and the national team. At that time, if you don't know the history of Japanese football, or if you want to know the history, I encourage you to come to the museum. I think you can support the team more strongly if you know the history, and even without that, I think it is a place where you can genuinely enjoy yourself, so if you are interested, please come here before the museum closes. I would also like to take a closer look if I have the chance.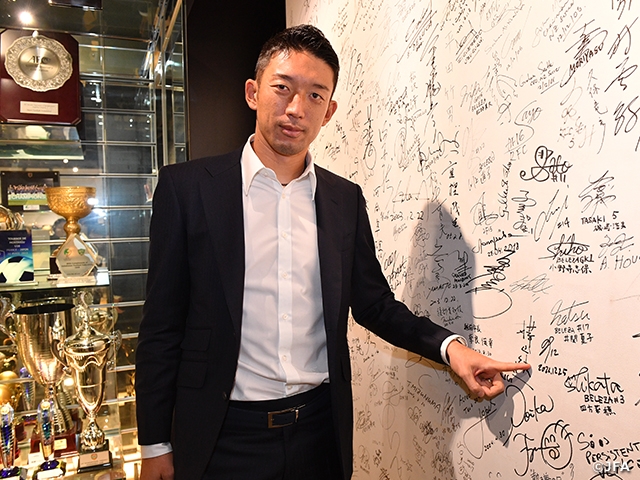 Japan Football Museum
The Japan Football Museum opened on 22 December 2003 to further develop football culture by utilising the legacy of the 2002 FIFA World Cup Korea/Japan™. Total number of visitors is approximately 700,000 (as of December 2022, annual average: approximately 36,700). The Museum will close on Sunday 5 February 2023 due to the relocation of the JFA office.