NEWS
Free admission for female visitors at Japan Football Museum on "JFA Women's Football Day"
18 February 2020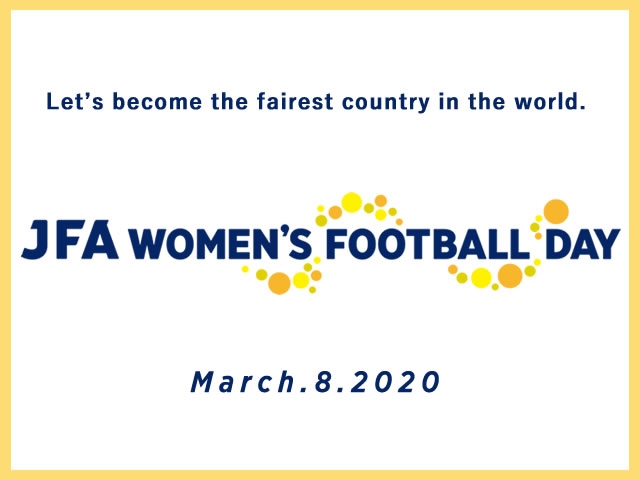 As part of a campaign to celebrate "JFA Women's Football Day," the Japan Football Museum will be offering free admission at its B2 pay area for all female visitors on Sunday 8 March. We are looking forward to seeing you on this day.
Date: Sun. 8 March
Opening hours: 10:00-18:00
*Free admission for all female visitors
■ What is JFA Women's Football Day?
With hopes to build a society where everybody involved in football can be true to oneself and thrive to challenge their dreams without getting held back, JFA has determined to make 8 March, "Women's Football Day" in collaboration with the "International Women's Day" established by the United Nations. Through this special day, JFA will strive to realise a society where individuals can be radiant and enjoy the sport of football.