NEWS
Japan finishes 5th in IBSA Blind Football World Grand Prix 2018
29 March 2018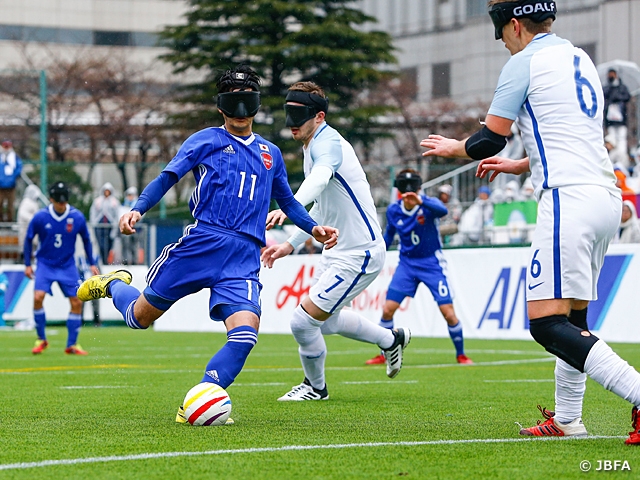 Hosted by the Japan Blind Football Association (JBFA) and sanctioned by the International Blind Sports Federation (IBSA), IBSA Blind Football World Grand Prix 2018 took place between Wednesday 21 March and Sunday 25 March at Shinagawa Tennozu Park.
Japan (World Rank 9th) won against England (12th) in their first match of the group league 2-1, but lost to Turkey (6th) 0-2 in their following match, resulting in 3rd place in their group. Japan would go onto play in the 5th place play-off match against France (13th), and with their team captain KAWAMURA Ryo scoring the decider, Japan finished 5th in the tournament. Turkey and Russia (14th) faced each other in the 3rd place play-off, resulting with a 1-0 victory by Turkey.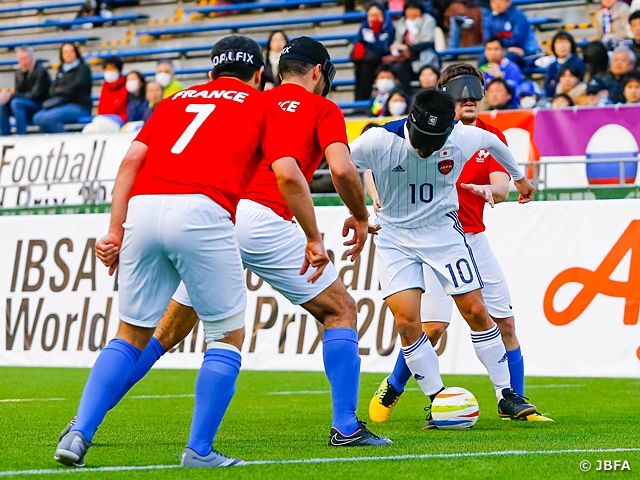 Argentina (2nd) and England squared off in the final, which went into penalty shoot-outs after a scoreless draw. After the South American side converted two consecutive goals, Argentina was crowned as the inaugural champions.
Final results and individual awards are as follow:
Final results
Champion:
Argentina
Runner-up:
England
3rd Place:
Turkey
4th Place:
Russia
5th Place:
Japan
6th Place:
France
Individual Awards
MVP:
Padilla FROILAN (Argentina)
MIP:
Dan ENGLISH (England)
Top Goal Scorer:
Maximiliano ESPINILLO (Argentina)
Dan ENGLISH (England)
Best Goalkeeper:
Dario LENCINA (Argentina)
TANAKA Great Effort Award:
Hasan SATAY (Turkey)
Coach's and Players' Comments
TAKADA Satoshi, Coach (Blind Football Japan National Team)
We focused on taking each game one at a time. Our team showed an aggressive attitude, creating many chances. Our next step is to convert those chances. We are limited in terms of training environment, but we will do our best to effectively prepare for 2020. We have many challenges ahead of us, but we will continue to strive for results and hopefully we can make people happy through our plays.
KAWAMURA Ryo, Captain (Blind Football Japan National Team)
I am glad we were able to finish the tournament on a high note. We were able to dribble through the world power houses, so we would like to build on it and be able to create goal scoring opportunities from it. We have two more years until 2020. We would like to stay keen to become the world best.