NEWS
Prefectural Football Association activities - Women (Shizuoka Football Association)
27 October 2014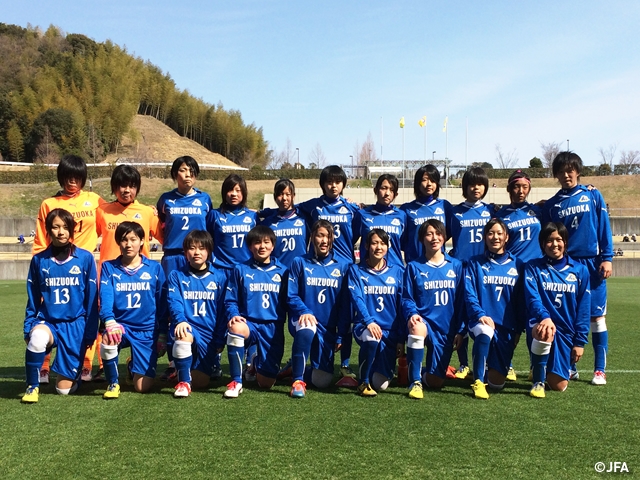 This article is part of an introduction to the policies and activities of each Prefectural Football Association which is divided into 12 categories: 'Seniors', 'Class 1', 'Class 2', 'Class 3', 'Class 4', 'Kids', 'Women', 'Futsal', 'Beach Soccer', 'Referees Committee', 'Facilities Committee (Environmental Maintenance)' and 'Technical Committee'. We hope you read through this article and become familiar with the various activities held across the country.
This is the second part of "Women" series.
*This article has been published in the 'REGIONAL NEWS' section of the October issue of JFA news.
Women's Football Projects - Shizuoka Football Association
"From Shizuoka to the World - Developing players capable of competing against worlds' elites
YOSHIOKA Taihei, Chairman of Women's Committee (Shizuoka Football Association)
The Shizuoka Football Association has organised international trips for girls of the youth generation since 1998. Back then women's football did not have a lot of attention, and international trips were not as common as those for male players. In spite of that, however, we could start such trips with help from the technical committee chairman. There were many obstacles such as budgets, money that each player had to pay and selecting opposing teams, to name a few, but people in the men's division helped us and we could somehow manage to launch the project.
I was in charge of the women's youth project, so I went to the trip with the players. The destination was Dalian, China, which already had some of the best female teams in the world. We played against some older teams, too, but we had many players get sick right before games and we barely had enough players to play. I still clearly remember that. The audience had to pay to attend that game, and I do not remember the number of people we had in the stadium, but they were all Chinese fans and it was a great experience for us to play in such an atmosphere. Since then, although we could not carry out similar trips in some years, but we have been able to continue that project and it gives a good amount of motivation for young players. So far, the total of 300 players has participated in such trips not only to Dalian, but also Shanghai, Korea Republic, France and some more cities.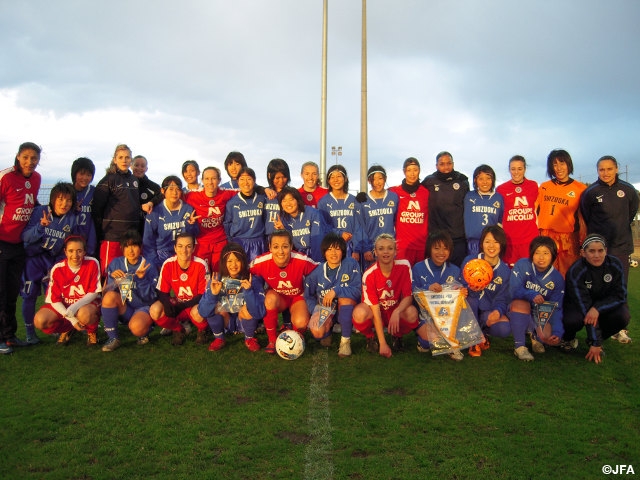 In recent years there are some players who flourish in high school tournaments, the Nadeshiko League and each generational national team after participating in our trips. Another notable achievement is that the Shizuoka Selection team won the consecutive championships at the 2003 and 2004 All Japan Women's Youth (U-18) Championships. Since 2005, we have also made good efforts in developing players for the National Sports Festival as well as high school players. Last year we had a trip to Korea Republic to gain real experience of world-level football.
Through practicing and playing games there, not only it was good for developing skills and physical abilities, but also it was meaningful to spend more time together with teammates, understand each other and build the harmony among the team. It was also a great experience to learn a new culture and grow the sense of being cosmopolitan as well as to be reminded of the value of what we have in Japan. The players grew mentally and took advantage of the experience to have a different perspective as a football player. I hope they will keep working hard and getting better to the next level. Then hopefully there will be many national team players out of Shizuoka Prefecture eventually.
*The second photo is from the France trip in March, 2012.
Related News