NEWS
JFA Sports Managers College (SMC) launch its 2014 classes
25 September 2014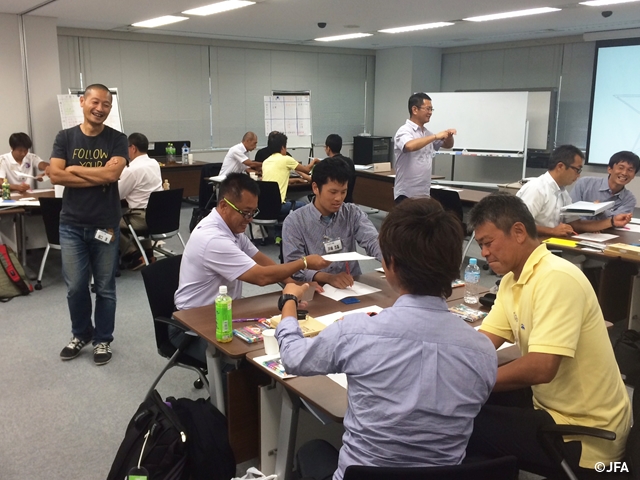 The SMC main course 2014 of the JFA Sports Managers College (SMC) began on 19 September, scheduled to last until 22. .
On the first day, after an opening ceremony and guidance, students first worked on a presentation.
Under the topic, "I want to create a club like this!" each participant spoke their passion and showed their motivation and determination for the course that continues for a half year.
The Day Two included lectures such as environment analysis and mind-mapping and visits to Tsukuba FC in Ibaraki and YC&AC in Yokohama to take lectures and play a friendly football match.

It is tough for students to take in a lot of information showered on them from the very beginning of the course, yet the SMC main course has just begun. 18 students take part in the course this year. Although the number is fewer than the previous years, participants seemed eager to learn as much as they can, building a strong relationship among them as the course moves on.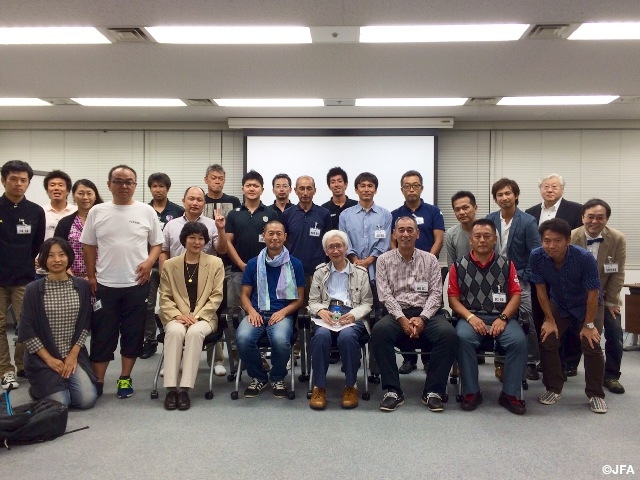 Comments from Students
Mr.HARAGUCHI Junji
(After taking the "Environment Analysis")
Even though the world is awash in people and goods, I couldn't come up with the words "things that increase and things that decrease" when it comes to the environment analysis. I feel I need to be curious about various facts and goods in my daily life as well as look at things from various points of view.
Ms.KODAMA Kayoko
(After visiting Tsukuba FC)
I was impressed at the attitude of the club manager, giving a gratitude to human bonds that everyone owns. They showed us Tsukuba FC's note where their ideal is written. I will write down the ideal of our club following their note.

Mr.SONO Yuzo
(After visiting Tsukuba FC) My intuition told me that what is to have fun and what is to make our life flourish.