NEWS
From Pitches in Asia – Report from JFA Coaches/Instructors Vol. 72: TSUTSUMI Takaya, GK Coach of Uzbekistan Women's National Team
11 November 2022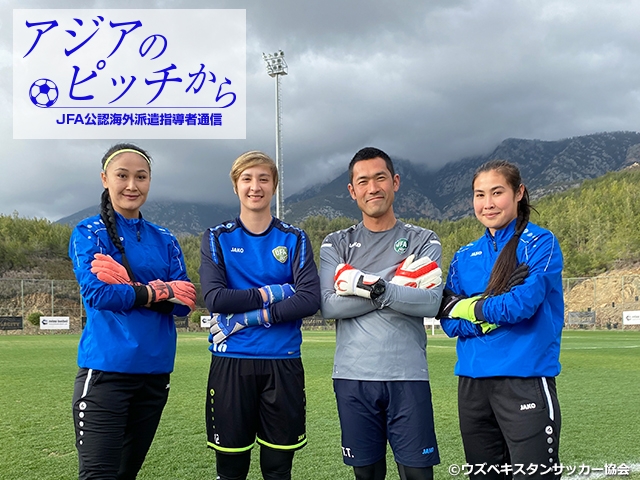 Daily football activities in Uzbekistan
Nine months have passed since I was dispatched to Uzbekistan in February 2022. In addition to working as GK Coach of the Uzbekistan Women's National Team, I am also in charge of goalkeeper development at the academies run by the Uzbekistan Football Association (boys aged between 11 and 17, located in 14 areas in the country).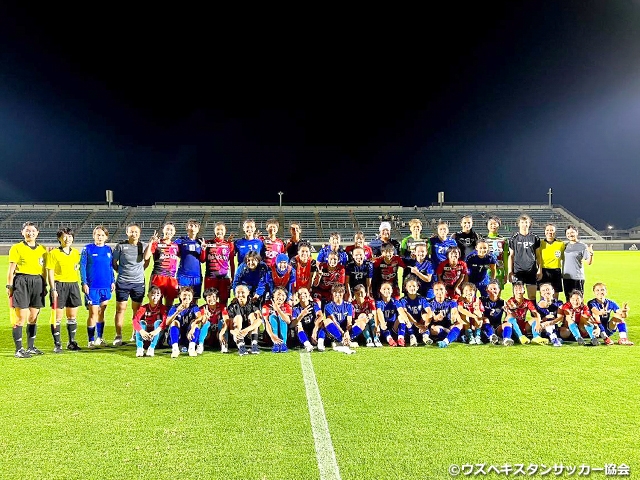 Goalkeepers of Uzbekistan women's football
With the exception of those enrolled in universities, all of the players playing in the first division of the women's football league in Uzbekistan, which consists of 10 teams, are under professional contracts. However, there are several goalkeepers with less than a year of goalkeeping experience, even among those who are playing in the first division. The goalkeepers of the Uzbekistan Women's National Team are 5-10 cm taller than the goalkeepers in Japan and have great potential in terms of physical ability, but I believe that many players lack consistency in their technique and decision-making. From watching their matches, I get the impression that many of the players are less engaged and unable to provide tactical coaching to their teammates based on the given situation. Talking with players and coaches as well as observing each of the club's training sessions has taught me that goalkeeper training is still primarily done through drills that have been carried on since the former Soviet Union era (Uzbekistan declared its independence from the Soviet Union in 1991). It was also common to see the goalkeepers taking a break, away from the team while the coach was going over tactics with the field players during team trainings.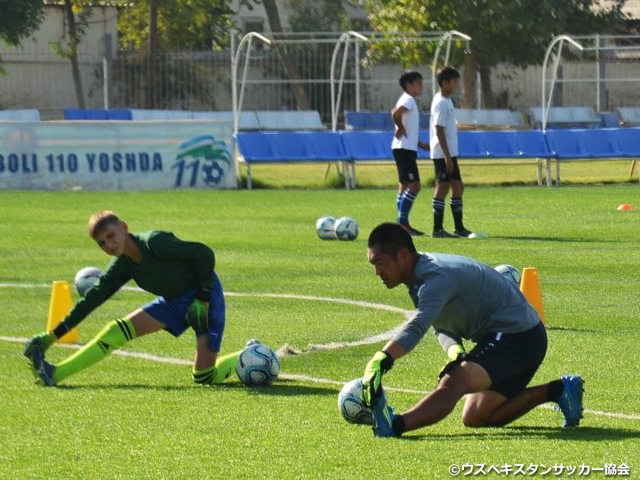 Given these circumstances, the national team's goalkeeper training places a strong emphasis on situational training that simulates reality-based match situations, which requires the goalkeepers to make their own decisions. We also emphasise the importance of having the goalkeepers understand the team tactics during training sessions held with the field players. As a result, the goalkeepers' performance has become more consistent and their tactical coaching has improved both in terms of quality and quantity with each national team activity, which gives us great hope for the future. In order to continuously produce quality goalkeepers from Uzbekistan, it is important to increase the number of goalkeepers and to provide consistent coaching tailored to each age group, starting from the youth age. For this purpose, we will focus not only on strengthening of the national team, but also on goalkeeper development and grassroots.