NEWS
Japan Reveals Official Logo of Bid to Host 2023 Women's World Cup
05 July 2019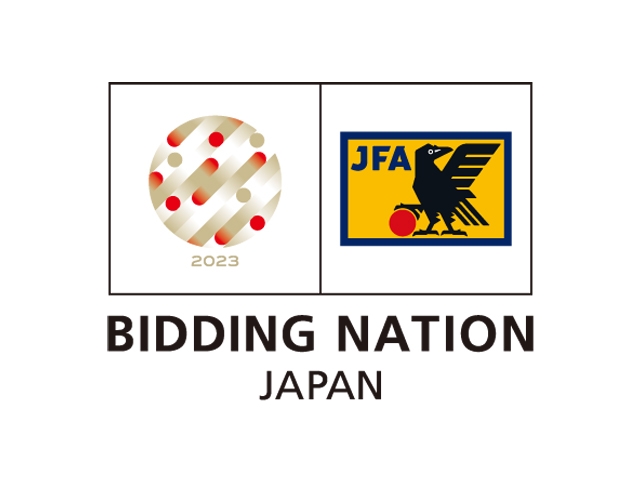 The Japanese Bid to host the FIFA Women's World Cup in 2023 in Japan is delighted to reveal today, 5 July, its official Bid logo and slogan "Time to Fly".
The logo, designed with distinctive stripes and unique dots, illustrates the entertainment and speedy interaction of players on the pitch, as well as expressing the embracement between people from different race, gender and cultures through football.
TASHIMA Kohzo, President of Japan Football Association and Chairman of Japan 2023 Bid Committee commented:
"We in Japan have a strong desire to harness the momentum built by the 2019 tournament in France to ensure women's football continues to advance, expand, and ascend to a higher level, elevating it to a status parallel with that of the men's game. We firmly believe that Japan can make this happen. Now, it's time to fly and elevate the Women's World Cup to an even higher level. Japan is fully prepared to deliver this incredible tournament to a true showcase, and empower the youth, women and more.
"Witnessing top-class entertainment before our own eyes changes the world. When embracing such wonderful experiences, differences in race, gender, and cultures disappear. That thrill moves people, removing barriers and embracing all aspects to ensure we become one. This is what we want to achieve in 2023 in Japan."
FIFA is expected to announce the FIFA Women's World Cup 2023 host member association in March in 2020.