NEWS
JFA renews visual identity and reconstructs brand values
01 November 2017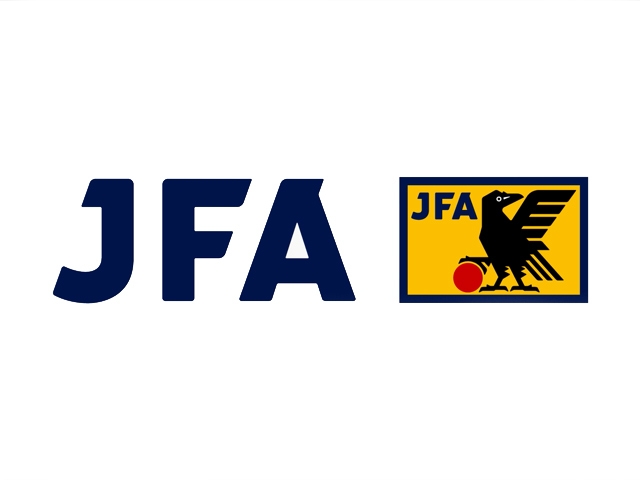 Japan Football Association (JFA) has reconstructed its brand values and renewed its visual identity for each ongoing project.
This rebranding is one of its measures to strengthen the foundation of the association to achieve "JFA Objective for 2030" which was established as part of "JFA Pledge for 2050" included in "JFA 2005 Declaration". The changes were made to the JFA's logotype, which underwent minor alteration in March 2016, the JFA symbol, the emblem and logotype for the national teams, the referee badge and designs specific to each project including its privately owned media. In addition, the standardised logo and event name are redesigned for football, futsal and beach soccer tournaments hosted by the association.
Through rebranding, the JFA aims to improve its ability to convey messages and exert influences as well as accelerating their projects under the JFA Ideal: 'Through football, we realise the full benefits that sports can bring to our lives, the soundness of our bodies, the expansions of our minds, and the enrichment of our societies.'
Outline of JFA Branding
In its rebranding efforts, the association divided all its activities into four categories: organisation, tournaments, projects and national teams. The concept of the visual identity is 'universal modernity that continues to be loved consistently over the times' and the designs are aimed to be universally and uniformly recognised with subthemes of ''sincere attitude and fair spirit that is universal and constantly face-to-face', 'challenging spirit to growth and development', 'respect for all involved' and 'familiarity, proximity, trust and security'.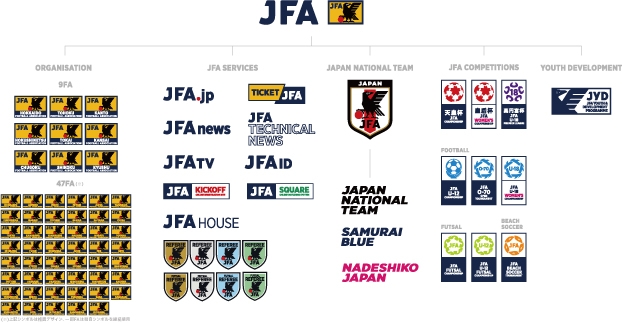 JFA-TV (Japanese version only)