NEWS
Oman National Team arrive in Japan ahead of AFC Asian Qualifiers (Road to Qatar)
01 September 2021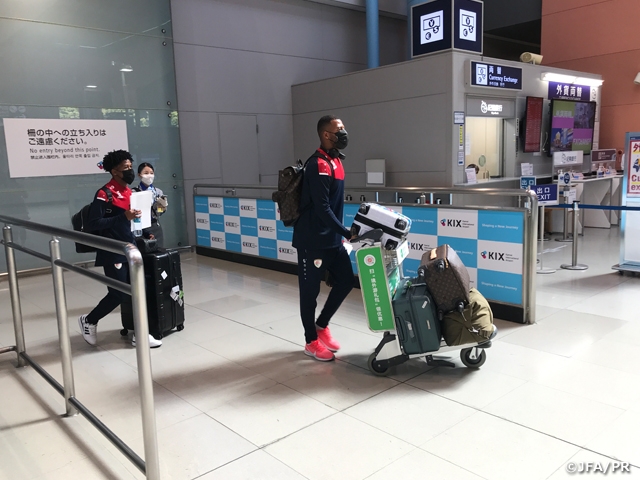 Ahead of their AFC Asian Qualifiers (Road to Qatar) match against the SAMURAI BLUE (Japan National Team) on Thursday 2 September, the Oman National Team arrived in Japan on Saturday 28 August. The team has been training in Osaka to prepare for the match scheduled to be played at Suita City Football Stadium (Osaka).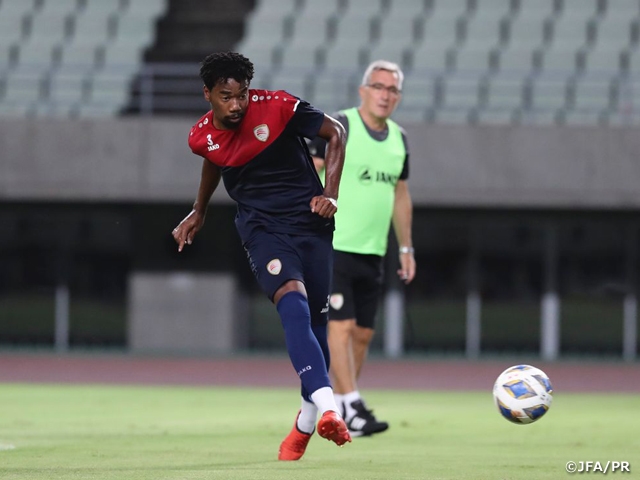 Coach and Player's Comment
Branko IVANKOVIC, Coach
Greetings to the people of Japan. The Japan National Team is the best team in Aisa and considered as one of the top teams in the world. They consist of spectacular players who are thriving at the top leagues in Europe, so I have the impression that they have plenty of experience. We are grateful for the warm hospitality we have been receiving here in Osaka. With the match being held during the ongoing pandemic, everybody is respecting the rules to prevent the spread of the infection. We would like to thank everyone who has made this match possible and give our best efforts to showcase a spectacular match.
Harib Jamil AL SAADI
We are grateful for the wonderful hospitality here in Japan. We have held a training camp in Serbia, where we played four matches in a month span, to prepare for this match. Japan consists of many players who are playing for European clubs, and they are a very strong team. However, we are fully prepared to showcase a strong performance that can earn us a positive result, so we will give our best efforts to win the match. I would like to express my gratitude once again to Japan and JFA for their warm hospitality and support.
Oman National Team Squad
Coach
Branko IVANKOVIC
Squad
Faiyz AL RUSHEIDI
Mohsin AL KHALDI
Abdul AL MAQBALI
Harib Jamil AL SAADI
Mohammed AL MUSALLAMI
Ali Sulaiman AL BUSAIDI
Ahmed AL KHAMISI
Omer Talib AL FAZARI
Khalid Nasser AL BRAIKI
Fahmi Said Bait DURBIN
Amjad AL HARTHI
Khalid Khalifa AL HAJRI
Ahmed Faraj AL RAWAHI
Almandhar AL ALAWI
Abdulaziz AL GHEILANI
Juma Marhoon AL HABSI
Jameel AL YAHMADI
Ahmed AL KAABI
Abdullah FAWAZ
Muhsen Saleh AL GHASSANI
Issam Abdallah AL SABHI
Mohammed Mubarak AL GHAFRI
Ibrahim Saleh AL MUKHAINI
Yazed Salim AL MAASHANI
Salaah Said AL YAHYAEI
Zahir Sulaiman AL AGHBARI
Arshad Said AL ALAWI
AFC Asian Qualifiers【Road to Qatar】
Thu. 2 September 2021 [19:10] *Subject to change
SAMURAI BLUE vs Oman National Team
Match venue: Suita City Football Stadium (Osaka)