NEWS
Introduction of the referees in charge of the KIRIN CHALLENGE CUP 2022 match between SAMURAI BLUE and Brazil National Team
06 June 2022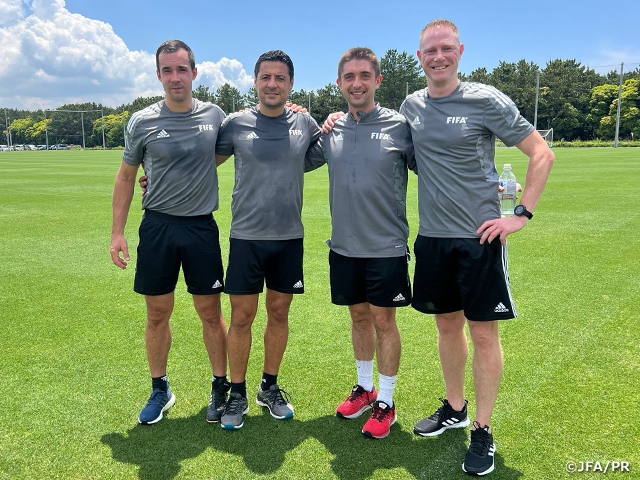 The referees in charge of the KIRIN CHALLENGE CUP 2022 SAMURAI BLUE (Japan National Team) vs Brazil National Team, to be held at Japan National Stadium on Monday 6 June, shared their enthusiasm for the match.
Referees in charge
Referee: Alireza FAGHANI (Iran)
Assistant referee 1: Ashley Beecham (Australia)
Assistant referee 2: Anton SHCHETININ (Australia)
Fourth official: KIMURA Hiroyuki (Japan)
VAR: Kurt AMS (Australia)
AVAR: KASAHARA Hiroki (Japan)
After the training, the referees observed a VAR practical training session held by Japanese referees at the same location. *Masks were removed only when taking a photograph.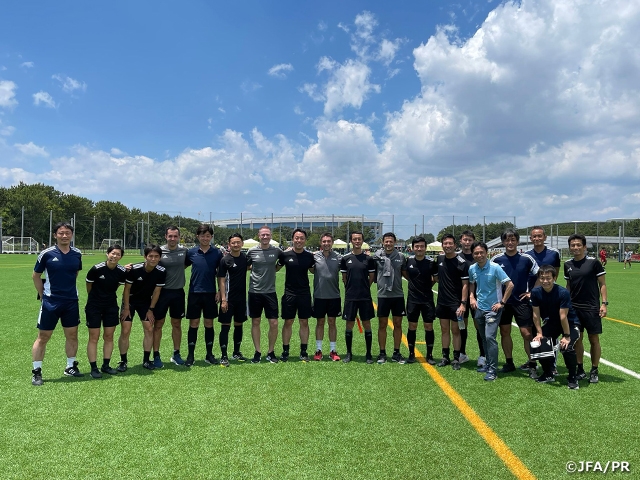 Referee Crew's Comment
Thank you for inviting us to this important match between Japan and Brazil. It will be a great match between two wonderful teams who are participating in the World Cup. We are hoping it will be a good match for the spectators and for both teams.

Date: Mon. 6 June 2022, 19:20
Fixture: SAMURAI BLUE vs Brazil National Team
Venue: Japan National Stadium (Tokyo)

Match Information