NEWS
Ms. Yamashita Yoshimi receives the Pioneer Award at the Forbes JAPAN WOMEN AWARD 2022
07 October 2022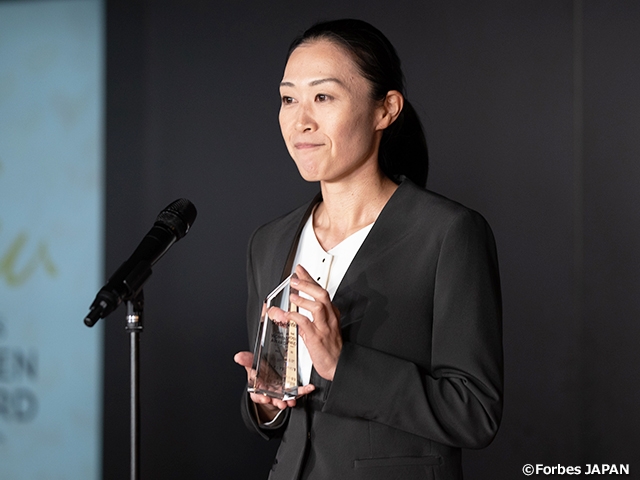 On Thursday 6 October, Ms. YAMASHITA Yoshimi, FIFA International referee, was awarded the "Pioneer Award" in the individual category at the Forbes JAPAN WOMEN AWARD 2022.
The Forbes JAPAN WOMEN AWARD 2022, launched in 2016 as Japan's largest women's award to celebrate companies that are producing female leaders and professionals, and women who are pioneering their own paths, is being held for the sixth time. In the individual category, nominees are selected for their contribution to the launch or success of a business, product or service, their achievements in areas where women are underrepresented, being the first woman to hold a specific position, being an entrepreneur who has created innovation, or being a woman who has spread new ideas and values in the world. Ms. Yamashita was nominated for the award in recognition of her selection as the first ever female referee for the FIFA World Cup Qatar 2022™.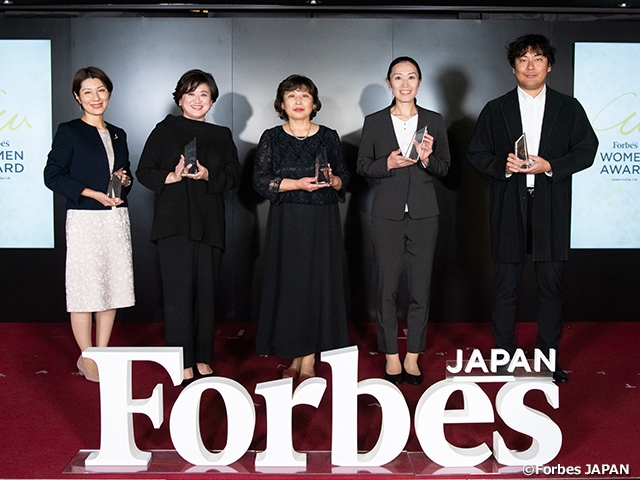 Comment
YAMASHITA Yoshimi, FIFA International referee
I am very honoured and delighted to receive this wonderful award today. Thank you very much. Referees rarely get the opportunity to receive awards, so I am very pleased. I am awarded the Pioneer Award this time, but the true pioneers are my predecessors who have paved the way, fellow referees, the staff of JFA, AFC and FIFA who have created so many opportunities for me. I am happy to be here to receive the award on behalf of them. I am usually in charge of officiating matches in the J.League. I am the only women to do so at the moment, but I am approaching each match with the hope to make it a regular occurrence to have female referees officiate men's matches at the professional level. Last year, a professional women's football league was established in Japan. I would like to do my best to make football a driving force for the success of women in the world of sports. I am deeply encouraged by this wonderful award and hope to continue with my activities in the future.