NEWS
【Let's learn about VAR】"A chance for football to reach new heights" Interview with Vice Technical Director YAMAMOTO Masakuni of JFA Technical Committee
20 February 2020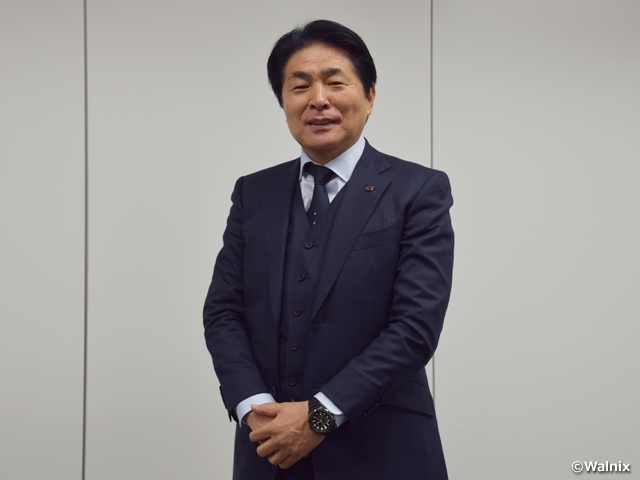 Starting from the 2020 season, VAR (video assistant referee) will be used at the Meiji Yasuda J1 League. Here we will share the interview conducted with Vice Technical Director YAMAMOTO Masakuni of the JFA Technical Committee on the topics of what VAR will bring to football and how we should cope with the new system.
*This interview was conducted on 5 February
――What is your honest opinion on the implementation of VAR?
Yamamoto I am all for it. The quality of football will get higher and we should see more goals. In fact, since implementing the system, we saw a dramatic increase of penalty calls at the 2018 FIFA World Cup Russia (a total of 28 calls, compared to 13 calls from 2014 World Cup in Brazil). From my perspective, the quality of plays and approach inside the penalty area have changed since the implementation of VAR.
――You have done commentaries for matches using VAR. What is your impression?
Yamamoto When doing commentaries for matches of the Bundesliga, the system is utilised so smoothly that you don't even realise that VAR is being used. That is how much the referees are adjusting to the system and how seamlessly the matches are being conducted. When considering the players, it is important that there are less interruptions during the match, and in that standpoint, the matches played in Germany are exceptionally high quality. You can tell that VAR is only used when necessary.
――VAR has been implemented from the 2017-18 season in Germany.
Yamamoto In Germany, (instead of stalling VAR at each match venue) a centralised match-centre is located in Cologne to monitor every match. Through this system, the league can cut down travel costs of VAR officials and heighten the efficiency level of communication. You can tell that the standards are set at a very high level.
――Starting this year, VAR will be implemented in Japan. I am sure there will be many challenges waiting ahead, including the level of the officials.
Yamamoto To some extent, there will be failures, mistakes, and accidents. What's important is that we make the necessary adjustments from those experiences to improve the system. In order to advance the system, there will be many challenges, and failures are part of the challenge. How efficiently we can improve the system will be a crucial factor.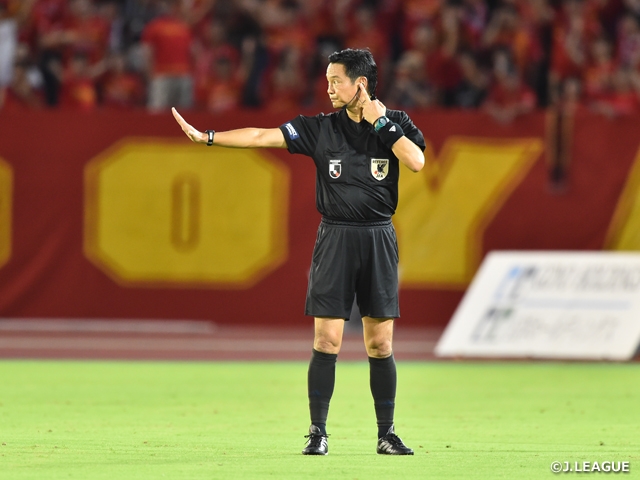 ――Among AFC member associations, VAR has been implemented in Australia and Korea Republic.
Yamamoto In order to raise the overall level of football in Asia, it is a necessity for Japan to implement the system. It's a field where Japan's attentive to detail can thrive, and the J.League must become a model case to develop the system. I believe that Japan must lead the way so that referees from other Asian countries can come learn the system.
――What impact will VAR have on football?
Yamamoto In terms of offence, the value of dribblers will be reassessed. Players who can take on defenders inside the penalty area will have even more value, because a physical contact with a defender will be under review for a potential penalty kick. On the other hand, defenders with the skillsets to defend properly will also be re-evaluated. Acts of pulling jerseys and holding can result in a costly foul, so the defenders must heighten their ability to stop the opponent one-on-one. By implementing VAR, the entertaining aspects of football will be raised to a new level.
――If you were a coach, how would you instruct your players on VAR?
Yamamoto I would lecture my players on "what not to do." In terms of tactics, set-plays will be even more detrimental. It is said that set-plays are involved in 1/3 of the total goals, so I will tell my players not to commit fouls inside the defensive third. When looking at the top teams making deep runs at the World Cup, they only concede a few fouls inside their defensive third.
――Share us with your expectations on the implementation of VAR.
Yamamoto The implementation of VAR in 2020 will provide a chance for football to reach new heights. Especially for kids, I hope this will give them the opportunity to raise the quality of their plays. There will no longer be room for cheating, and coaches must teach their kids the proper way to play football. Also, attackers will have a huge advantage inside the penalty area, so I want to see more players attacking the area with individual skills. If we can develop more players like that, we might be able to open our path towards the world pinnacle.