NEWS
Inaugural tournament to determine the best U-18 women's team in the nation to be held! - JFA U-18 Women's Football Finals 2022
15 September 2022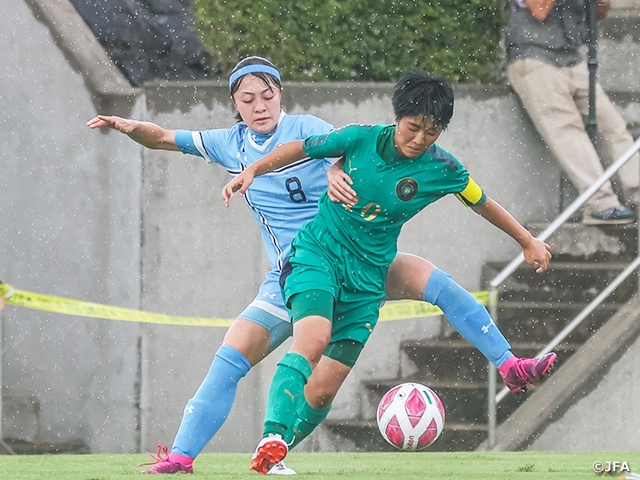 The JFA U-18 Women's Football Finals 2022 is scheduled to be held from Saturday 17 to Monday 19 September. The tournament was scheduled to be held in 2020 and 2021 as a new initiative to raise the overall level of teams in the women's U-18 age group, but both events were cancelled due to the pandemic, making this the inaugural tournament.
The teams competing in this tournament are the champions and the runners-up of this year's Inter-High School Championships held in Tokushima and the XF CUP 2022 The 4th Japan Club Youth (U-18) Women's Football Tournament held in Gunma, who will be competing for the "true" national title of the women's U-18 age group.
Daisho Gakuen High School (Osaka) came from behind to defeat Hinomoto Gakuen High School (Hyogo) at the semi-finals before edging Jumonji High School (Tokyo) 1-0 in overtime of the Inter-High School Championships final. After the tournament, team captain NAGAO Nonoka commented on their first national title, "Jumonji were much better than us in terms of technique and physical strengths, but our ability to work as a team and our tenacious defence led to this title."
Cerezo Osaka Sakai Girls (Osaka) played through close matches to reach the XF CUP final, where they defeated the two time defending champions JFA Academy Fukushima (Shizuoka) 1-0 in overtime. "We were able to grow both as a team and as individuals through this tournament," said NAKATA Nagisa, as the captain continued to mention about the newly established tournament, "It gives us an opportunity to face teams we normally don't face, so we are looking forward for it."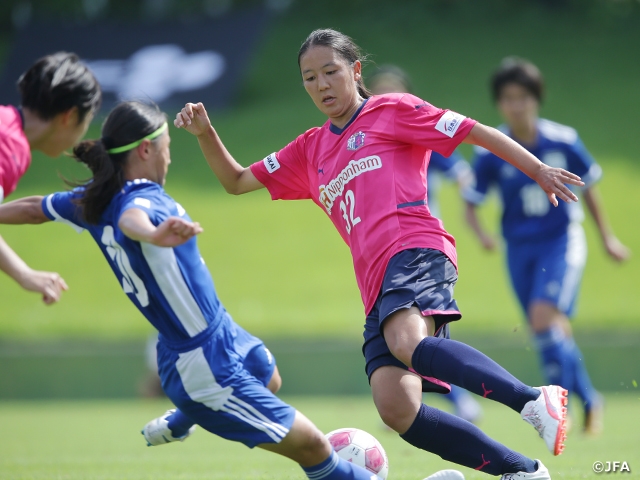 The JFA U-18 Women's Football Finals 2022 will take place at Sanga Stadium by KYOCERA, where Daisho Gakuen face JFA Academy Fukushima, and Cerezo Osaka Sakai Girls face Jumonji High School on the 17th. The winners of the two matches will face each other in the final scheduled on the 19th.