NEWS
【Scouting report】The Football Kingdom aiming for its first world title in five World Cups - Brazil National Team (KIRIN CHALLENGE CUP 2022)
03 June 2022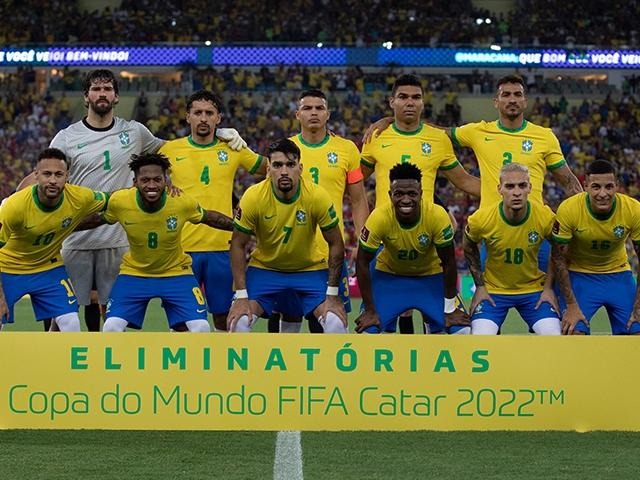 This will be the first time in 20 years that the Brazil National Team will play on Japanese soil. Last time they visited, CAFU raised the trophy high in the air at International Stadium Yokohama, as the team extended their record for most titles won at the FIFA World Cup™, claiming their fifth title in the 2002 FIFA World Cup Korea/Japan™. Since meeting Brazil for the first time in July 1989, Japan has never won a match against Brazil, having drawn twice and lost 10 times in 12 encounters. NAGATOMO Yuto, who has faced Brazil three times himself, commented on his experience against the football kingdom, "Every match, they beat us to a pulp and won't let us do anything."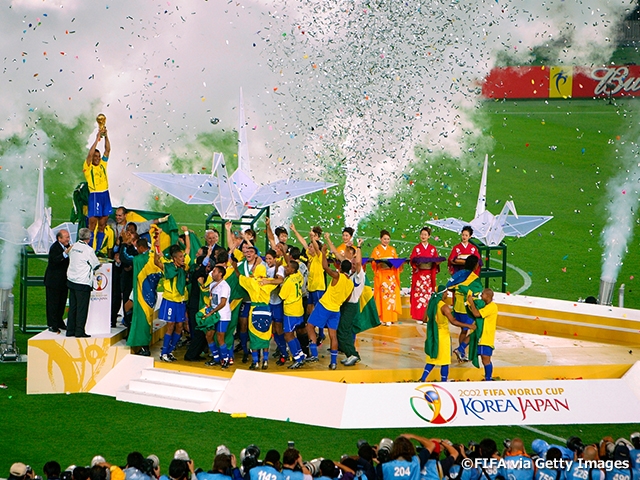 Brazil is the only country to have participated in every FIFA World Cup™ since the first edition in 1930 but has not won the title since 2002. In the highly anticipated 2014 FIFA World Cup Brazil™, they suffered a humiliating 1-7 semi-final defeat to eventual winners Germany. They also lost to the Netherlands 0-3 in the third-place match, leaving the nation in despair. Despite being named as the favourites to win each time, they were eliminated by European sides in the quarterfinals in the 2006 FIFA World Cup Germany™, 2010 FIFA World Cup South Africa™, and the 2018 FIFA World Cup Russia™.
It goes without saying that they are one of the favourites to win this year's FIFA World Cup Qatar 2022™. The team started off the South American qualifiers with nine straight wins and secured the top spot with six matches to spare. They will play Serbia, Switzerland and Cameroon in the group stage of the World Cup.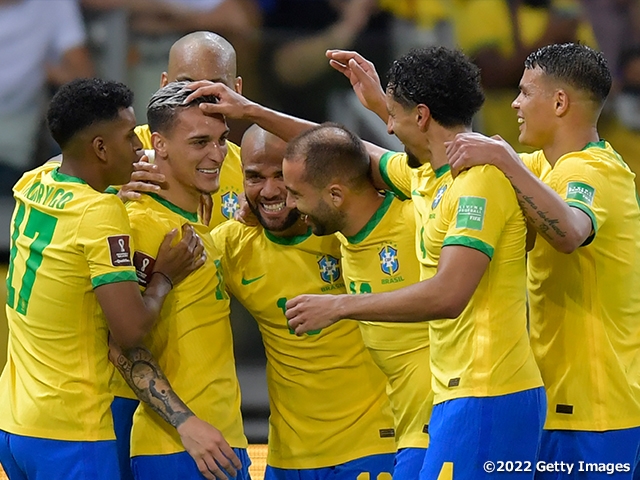 Under Head Coach TITE, who will take charge following the World Cup in Russia, the team has some of the best talent in the world. Led by NEYMAR (Paris Saint-Germain/France), the squad includes CASEMIRO (Real Madrid/Spain), MARQUINHOS (Paris Saint-Germain), Dani ALVES (FC Barcelona/Spain), and goalkeeper ALISSON (Liverpool/England), all of whom play for top European clubs.
Also of note in this year's squad are the up-and-coming young forwards, 21-year-old duo of VINICIUS JUNIOR and RODRYGO, who are rising stars at Real Madrid, and 23-year-old Matheus CUNHA (Atletico Madrid/Spain), who helped Brazil win the gold medal at last year's Olympic Games in Tokyo. With the emergence of new forces in their attack, which has relied heavily on Neymar in the past, a first world title in five tournaments should be close.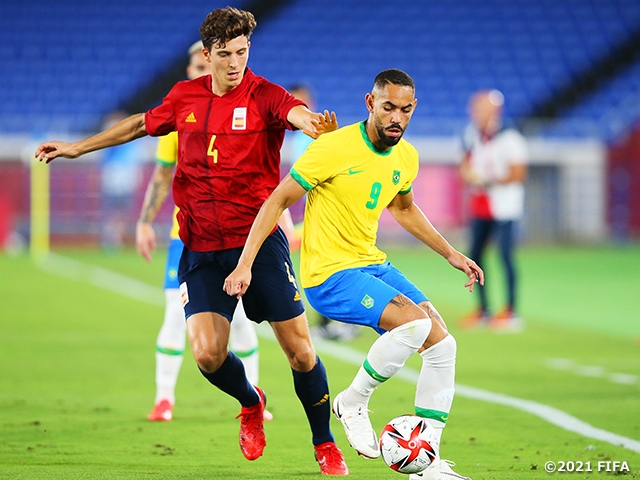 The coaching staff surrounding coach Tite is also a stellar line-up. Assistant coach Cesar SAMPAIO is a former Brazilian international who played for Yokohama Flugels and was runner-up in the 1998 FIFA World Cup France™. GK coach Claudio TAFFAREL is also a former national team player and 1994 FIFA World Cup USA™ winner. In addition, Juninho PAULISTA, who will accompany the team as national team co-ordinator, is a member of the aforementioned 2002 winning team.

FIFA Ranking: 1st *As of 31 March 2022
FIFA World Cup™ Appearance: 21 times, 1930, 1934, 1938 (Third Place), 1950 (Runners-up), 1954 (Quarterfinals), 1958 (Champions), 1962 (Champions), 1966, 1970 (Champions), 1974 (Fourth place), 1978 (Third Place), 1982 (Second Round), 1986 (Quarterfinals), 1990 (Round of 16), 1994 (Champions), 1998 (Runners-up), 2002 (Champions), 2006 (Quarterfinals), 2010 (Quarterfinals), 2014 (Fourth place), 2018 (Quarterfinals)