NEWS
Aomori Yamada keeps perfect record with win over Yokohama FM at the Prince Takamado Trophy JFA U-18 Football Premier League 2021
26 April 2021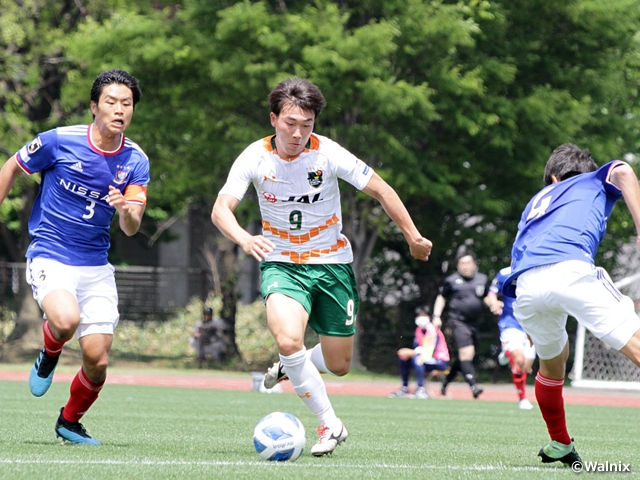 The fourth sec. of the Prince Takamado Trophy JFA U-18 Football Premier League 2021 EAST took place on Saturday 24 and Sunday 25 April.
Pick-up Match
Yokohama F.Marinos Youth 1-4 (0-2, 1-2) Aomori Yamada High School
Since coach OKUMA Yuji took the helm from this season, Yokohama F.Marinos Youth (Kanagawa) has started the season with a win, a draw, and a loss thus far. The team welcomed Aomori Yamada High School (Aomori) to Nissan Field Kozukue.
Facing the Aomori side who has won all three matches so far, coach Okuma regretted how his team entered the match, "We entered the match too passively against a team with momentum." As the coach mentioned, Yokohama FM was kept in the defensive end against the attack-minded Aomori Yamada eleven.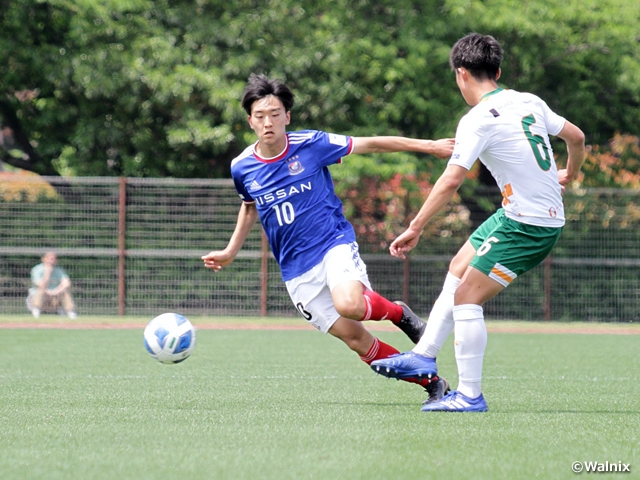 After MATSUKI Kuryu (#10) scored the opening goal in the sixth minute, Aomori Yamada kept the pressure on by utilising the long throws of TAKUSHIMA Yoshiki (#3), as the second goal was created from his throw-in. The goal came in the 27th minute, when MIWA Ryohei (#4) went up in the air to win the long throw, allowing Matsuki to capitalise on the loose ball to make it 2-0.
With GK KIMURA Ryoya (#1) making superb saves to keep his side in contention, Yokohama FM gradually picked up their pace in offence, as SATO Mikuya (#15) came within inches to score a goal. However, it was the Aomori side who scored the next goal, as TAZAWA Yuzumu (#16) converted a loose ball in front of the goal to make it 3-0 at the 57th minute mark.
Despite getting one back from an own goal in the 63rd minute, Yokohama FM conceded another goal in the 86th minute, losing their home game 1-4.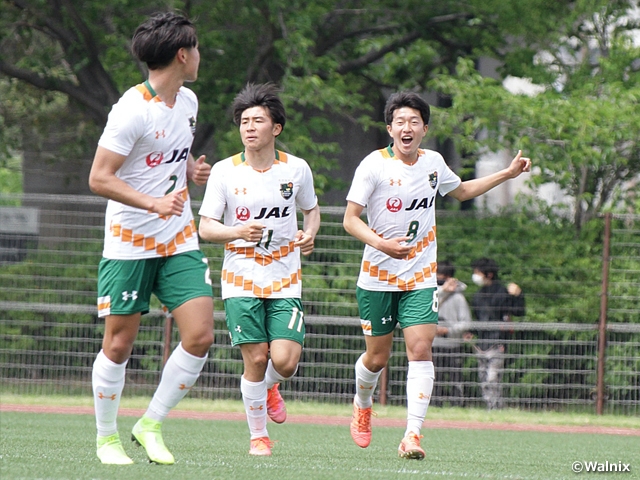 Following the match, Aomori Yamada's coach KURODA Go mentioned, "We entered the match with the intention to keep the first half 0-0, but we managed to score a goal in the early minutes." The coach went onto praise his players, "They executed the game plan very well. I was worried about our defence because we didn't have any returning starters from last year, but we are showing improvements."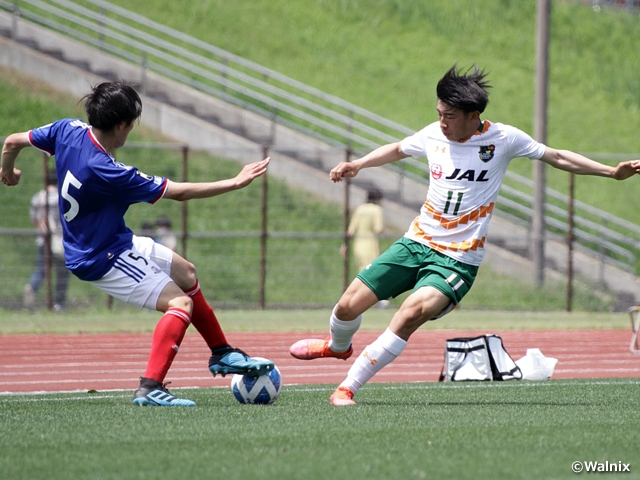 Yokohama's coach Okuma on the other hand mentioned, "I feel that our players are showing signs of improvements, but we still lack the fundamental aspects of football, which is fighting for the ball and winning the battle in front of the goal. That is an aspect we must work to improve as the season progresses."
Coaches and Players' Comments
OKUMA Yuji, Coach (Yokohama F.Marinos Youth)
If we were going to lose the match, this was exactly what I envisioned how we'd lose it. We entered the match playing too passively, which allowed our opponent to gain momentum. Although we created some good chances, we committed too many mistakes and we lacked the intensity to score goals today.
MF #27 MATSUMURA Kosuke (Yokohama F.Marinos Youth)
I was given the opportunity to play for the first time, so I wanted to make a case for myself on the pitch. Both teams were playing the long balls in the first half, and I saw that there were plenty of space in midfield, so I focused on receiving the ball in those gaps and make plays that would change the pace of the game.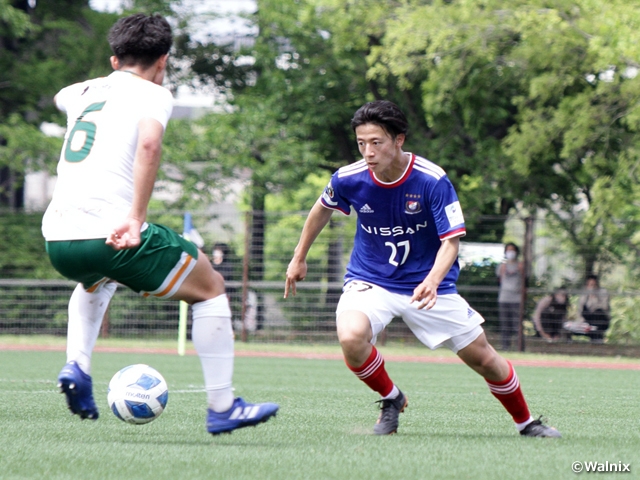 KURODA Go, Coach (Aomori Yamada High School)
We have been working on our defence since pre-season, and the results are starting to show. Physical training is another aspect we have been working on this season, and I feel that it is allowing us to win the individual battles. Although our opponent might have had the upper-hand in terms of techniques, we tried to overwhelm our opponent with our speed, strengths, and mentality.
MF #10 MATSUKI Kuryu (Aomori Yamada High School)
Based on the scouting report, we knew we had advantage in set-pieces, so we focused on capitalising on our set-pieces today. Things are going our way so far, so we hope to ride the momentum, but try not to sit on our laurels.
Results of other matches
Omiya Ardija U18 1-0 (1-0, 0-0) FC Tokyo U-18
Urawa Red Diamonds Youth 0-3 (0-1, 0-2) Shimizu S-Pulse Youth
Funabashi Municipal High School 0-1 (0-0, 0-1) Yokohama FC Youth
Kashiwa Reysol U-18 1-1 (0-1, 1-0) Ryutsu Keizai University Kashiwa High School
Omiya Ardija U18 (Saitama) defeated FC Tokyo U-18 (Tokyo), thanks to the first half goal scored by OOI Yuto (#3). Shimizu S-Pulse Youth (Shizuoka) extended their winning streak to four matches after beating Urawa Red Diamonds Youth (Saitama) 3-0. The match between Funabashi Municipal High School (Chiba) and Yokohama FC Youth (Kanagawa) came down to the wire, as Yokohama's HARA Daiki (#9) scored the winning goal in the 90th minute. Kashiwa Reysol U-18 (Chiba) and Ryutsu Keizai University Kashiwa High School (Chiba) squared off in the "Kashiwa Derby," where they both walked away with a point apiece after exchanging a goal each.

Prince Takamado Trophy JFA U-18 Football Premier League 2021
League Duration: Sat. 3 April - Sun. 5 December 2021