NEWS
General Secretary SUHARA participates in online AFC MA & RA GS Conference
01 July 2020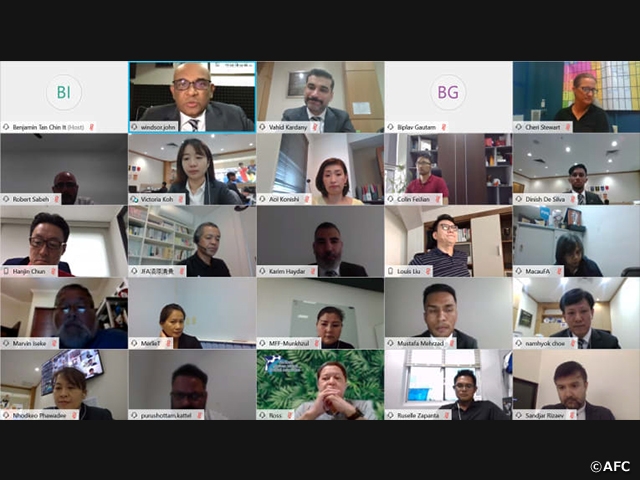 In June 2020, Japan Football Association (JFA) General Secretary and Chief Executive Officer SUHARA Kiyotaka participated in the Asian Football Confederation (AFC) Member Associations' & Regional Associations' General Secretaries Online Conference for all five zones held by AFC.
AFC General Secretary Dato' Windsor John opened the conference with an overview of the AFC's Vision and Mission. Additionally, several topics were covered from the AFC, such as the latest status of the AFC competitions, commercial, and safeguarding.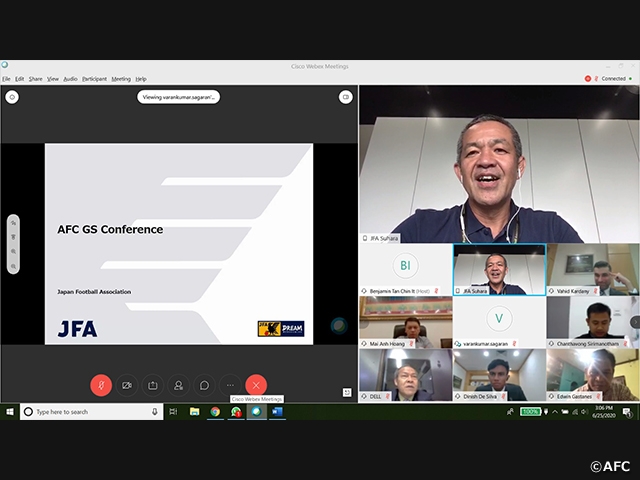 An in-depth presentation from participants were also shared by Mr. Mark Falvo (Football Federation of Australia Deputy General Secretary), Mr. Ravshan Irmatov (Uzbekistan Football Association Senior Vice President), Mr. Alex Phillips (the former UEFA Head of Asia-Europe Affairs), Mr. Anter Issac (CEO of Kleinmann Wang), Mr. Biplov Gautham (Director of Business Development, Sportradar), and Dr. Kevin Tallec Martson (Research Fellow & Academic Project Manager of CIES).
Upon requests from the AFC, Mr. SUHARA also delivered himself, the presentations to all 3 sessions for Central-South zone (4 & 5 June), ASEAN zone (25 & 26 June) and West zone (30 June and 1 July). His session about the best practice in areas such as JFA's football administration, philosophy of General Secretary, and strategic planning were highly acclaimed by all participants.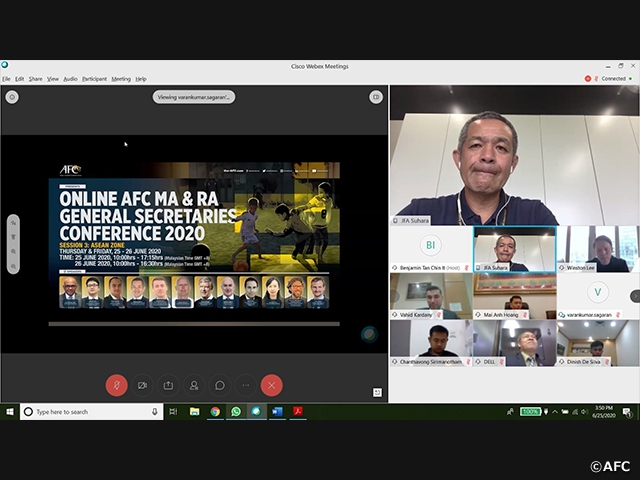 AFC Published news