NEWS
【Interview with Overseas Dispatch of JFA Coach】"Conveying passion" GK Coach OHTOMO Maiko of Chinese Taipei Women's National Team
11 June 2020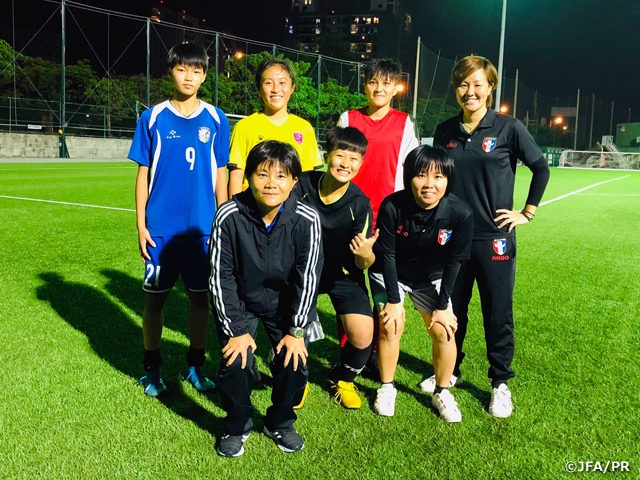 Japan Football Association (JFA) has devoted its efforts to strengthen Japan Women's National Team and managed to win the title of FIFA Women's World Cup at each category. With Japan's bid to host the FIFA Women's World Cup 2023™ and the kick-off of the WE League (Women's Professional Football League) next autumn, the women's football is about to enter a new era in Japan. Also, in efforts to develop and strengthen teams, players, and referees overseas, JFA has dispatched many coaches to various countries and regions since 1992. Here we will introduce an interview conducted with Ms. OHTOMO Maiko, GK Coach of Chinese Taipei Women's National Team, where she shared her story on how she became a coach and her future goals.
*This interview was conducted remotely via online video conference on Friday, 29 May.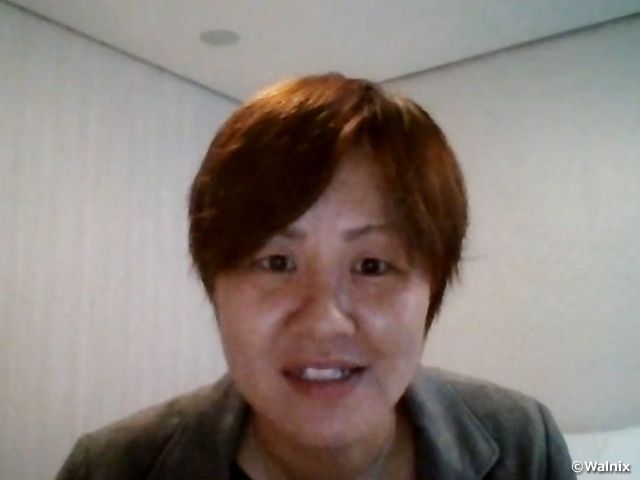 ――Tell us how you became a coach?
OHTOMO Shortly after I decided to retire as a player, I was offered to coach at a football school for kids, and that is where it all started. I coached primary school students for a year, and I had so much fun watching the kids develop through the course. However, I was in good physical condition right after retirement, so I wanted to coach for a higher age category, and assumed the post of GK Coach at Shobi University. During the five years I spent at Shobi University, the players showed great dedication to the training menus I came up with and their enthusiasm inspired me to work even harder. With this great synergy between players and myself, one of the players I coached was named as the most valuable GK in the league.
――In 2019, you were appointed as GK Coach for Chinese Taipei Women's National Team. Can you tell us the story behind?
OHTOMO I left the job at the university because I wanted to take a break from football, but soon afterwards, I was notified by the JFA staff about this opportunity. I was intrigued by the opportunity to coach overseas and ended up taking the job. My contract was originally for just a month during the duration of the second round of the Asian qualifiers for the Tokyo Olympics.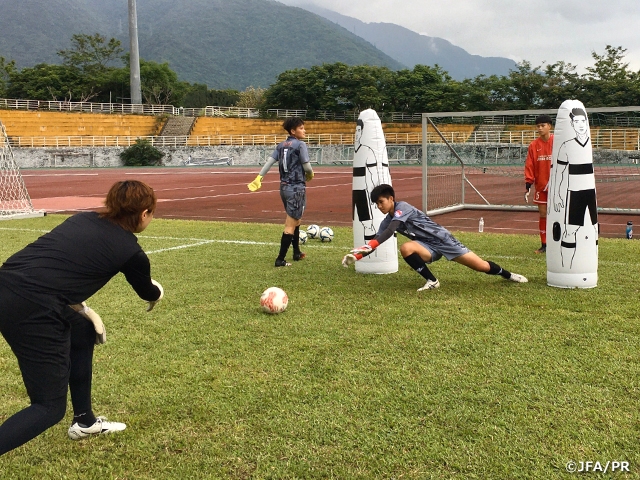 ――What obstacles did you face in Chinese Taipei, both on and off the pitch?
OHTOMO First thing was the language. I had no prior experience speaking Chinese, so I had a tough time communicating with others. However, in terms of my daily life, I spent most of the time traveling, so it was not that bad.
――Can you tell us how your contract got extended after the first month?
OHTOMO Mr. ECHIGO Kazuo, who is the head coach of the team, asked me if I can continue to work as GK coach. I really appreciated that he thought highly of me, despite only working together for a month. I was also getting more attached to the players, so I told him that I would be honoured to accept the offer.
――Did you face any difficulties following your contract extension?
OHTOMO Chinese Taipei has a culture of eating out, so I do not have a kitchen at my house. I also do not have an interpreter off the pitch, so I had a tough time going out at first. In terms of work, our team had many tours overseas, whilst holding domestic training camps for several months, where we were assembled during the weekdays and dismissed in the weekends. I had never experienced such working style, so I was not able to rest even on my day-offs.
――Through your coaching experience at Chinese Taipei, do you feel like you have improved as a coach?
OHTOMO I am not sure if I have improved, but because there are limited number of GK coaches in Chinese Taipei, I received coaching offers from several teams and regions. I was delighted when they told me "thank you for coming," and felt that I was needed by the people there.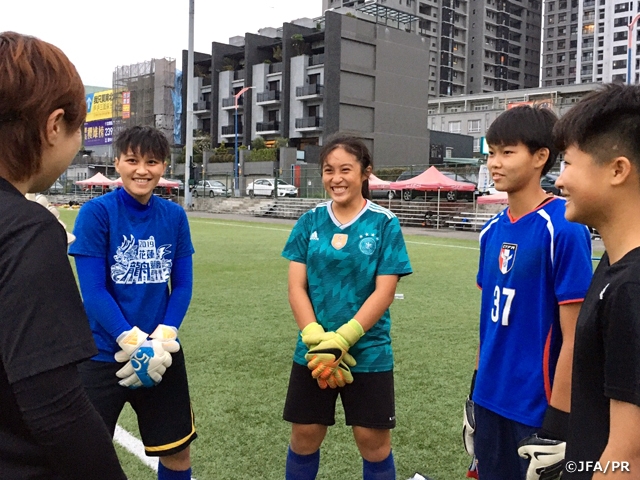 ――What is your future goal or plan?
OHTOMO Through my coaching experience, I am realising how much I need to study, so once I return to Japan, I will try to obtain more knowledge and utilise the experience I gained overseas to strive to become a better coach.
――The women's football scene in Japan is about to enter a new era with the bid to host the FIFA Women's World Cup 2023™ and the kick-off of the WE League. What do you think is essential to further develop women's football in Japan?
Once women's football is professionalised, we will see more people getting devoted to football. It is so wonderful to be provided with such environment and that alone should propel the development of women's football in Japan.
――Do you have any message you would like to share towards women working in Japan?
OHTOMO There were times when I wanted to quit, but ultimately, I loved football and that is why I still continue to work in football. I think it is important that you follow your heart. There are messages that can be conveyed without words. In my case, my passion towards football allowed me to overcome the language barrier with my players, so it is important that you work with faith and strong spirit.