NEWS
JFA Academy Fukushima Boy's Entrance Class of 2014 conducts Italy Tour
15 March 2019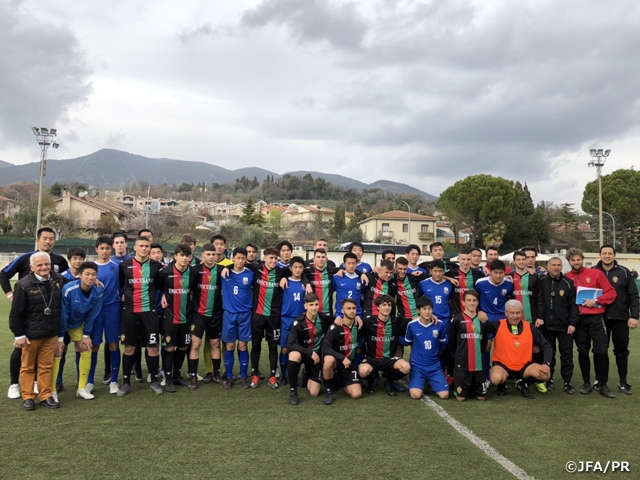 The JFA Academy Fukushima Boy's Entrance Class of 2014 (9th Class) toured Italy for 10 days from Saturday 2 to Monday 11 March.
During their stay, the team conducted training sessions and played training matches against the local clubs to strengthen the team.
In their training matches, the team was given the opportunity to compare the tasks and results while the players made the adjustments against opponents with greater physical strengths. Off the pitch, the players enjoyed their time watching matches of the Serie A and visiting World Heritage Sites to spend a productive time overseas.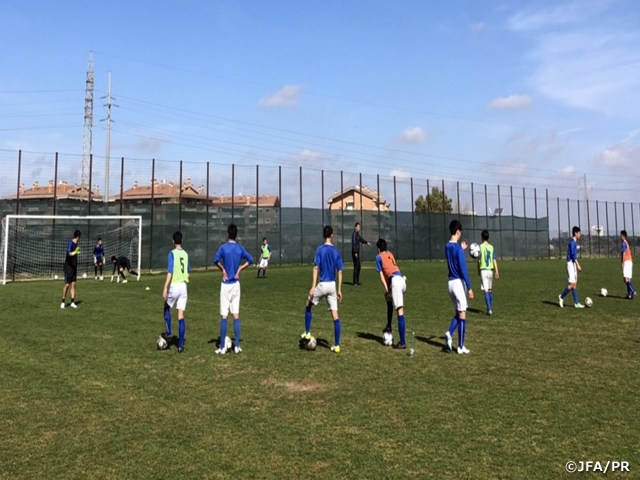 Academy Players' Comments
ISHIO Rikuto (Entrance in 2014: 9th Class)
I was able to learn so much from this Italy tour. In terms of football, we thought hard to find ways to utilise our strong points against the physically stronger opponents, which allowed us to use our techniques and teamwork to win matches. We were also given the opportunity to indulge ourselves in a culture different from Japan and get inspiration from extraordinary experiences. The tour has given me a new perspective on football and gave me the opportunity to rethink about my daily routines.
UENAKA Asahi (Entrance in 2014: 9th Class)
The most impressive part about this tour was the training matches we played, and the Serie A matches we watched. In our training matches, we faced opponents with stronger physiques and had to make the adjustments to play against them. It also gave us the opportunity to play under an away environment where we had to control our emotions. By watching the Serie A matches, we got to learn how the top players of the world warmup prior to the match. We hope to implement these experiences we gained at this tour into our daily lives once we return to our academy.
KANO Kanato (Entrance in 2014: 9th Class)
During this tour, we played three training matches and watched two Serie A matches. In the training matches, we were able to showcase our ability to move the ball with pace and defend with great persistency. The Serie A matches gave us a precious experience to watch not only the match itself but observe how the top-class players prepare for the match and feel the atmosphere surrounding the stadium. Our season starts in a month, so we hope to organise the experience we gained through this tour and prepare ourselves ahead of the start of the league.