NEWS
Nadeshiko Japan (Japan Women's National Team) squad, schedule - New Zealand tour (6/4-11)
23 May 2018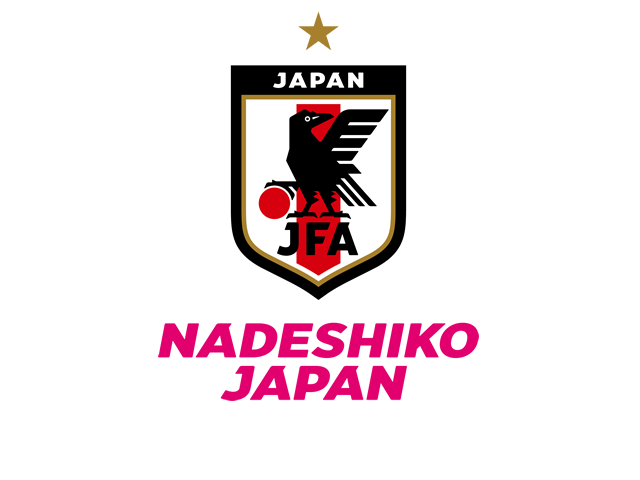 Staff
Coach: TAKAKURA Asako (JFA National Coaching Staff)
Assistant Coach: OBE Yumi (JFA National Coaching Staff)
GK Coach: OHASHI Akiyoshi (JFA National Coaching Staff)
Physical Coach: HIROSE Norikazu (JFA National Coaching Staff/Waseda University)
Squad
GK
1 IKEDA Sakiko (Urawa Red Diamonds Ladies)
18 YAMASHITA Ayaka (Nippon TV Beleza)
21 HIRAO Chika (Albirex Niigata Ladies)
DF
3 SAMESHIMA Aya (INAC Kobe Leonessa)
6 ARIYOSHI Saori (Nippon TV Beleza)
2 UTSUGI Rumi (Seattle Reign FC/USA)*
4 KUMAGAI Saki (Olympique Lyonnais/France)
17 TAKAGI Hikari (Nojima Stella Kanagawa Sagamihara)
23 MIYAKE Shiori (INAC Kobe Leonessa)
22 SHIMIZU Risa (Nippon TV Beleza)
5  ICHISE Nana (Mynavi Vegalta Sendai Ladies)
MF
20 HAJI Madoka (Mynavi Vegalta Sendai Ladies)
15 SAKAGUCHI Moeno (Albirex Niigata Ladies)
7 NAKAJIMA Emi (INAC Kobe Leonessa)
12 NAOMOTO Hikaru (Urawa Red Diamonds Ladies)
16 SUMIDA Rin (Nippon TV Beleza)
14 HASEGAWA Yui (Nippon TV Beleza)
24 NAGANO Fuka (Incheon Hyundai Steel Red Angels/Korea Republic)**
FW
9 KAWASUMI Nahomi (Seattle Reign FC/USA)*
13 SUGASAWA Yuika (Urawa Red Diamonds Ladies)
8 IWABUCHI Mana (INAC Kobe Leonessa)
11 TANAKA Mina (Nippon TV Beleza)
19 MASUYA Rika (INAC Kobe Leonessa)
*UTSUGI and KAWASUMI to join the team on 6/6
**NAGANO called up to NADESHIKO JAPAN for the first time
Players Changes (6/3)
IWABUCHI Mana
FW Club: INAC Kobe Leonessa Changed due to the Unwell Physical Condition

NAKASATO Yu
MF Club: Nippon TV Beleza DOB: 14 July 1994 148cm/45kg
*Jersey number will be 8
Players Changes (6/4)
NAOMOTO Hikaru
MF Club: Urawa Red Diamonds Ladies Sidelined due to injury

MIURA Narumi
MF Club: Nippon TV Beleza DOB: 3 July 1997 156cm/48kg
*Jersey number will be 12
Coach TAKAKURA Asako's Comment
With the FIFA Women's World Cup fast approaching, we must heighten our quality as a team. We will continue with what we have been working on, especially after winning the AFC Women's Asian Cup, but we must keep in mind what we lacked during the Cup matches and improve on them. I have based my selection on players' experience, with the exception with NAGANO, who is making her first national team call-up. The FIFA U-20 Women's World Cup will be held this year, and with the intention to heighten the team's potential, while considering the team balance, I have elected to call her up at this timing. She will be the youngest player in this squad, but I don't want her to hesitate to display her skills and wide perspective view on the pitch.
Schedule
Tue. 5 June
PM
Training
Wed. 6 June
AM/PM
Training
Thu. 7 June
AM/PM
Training
Fri. 8 June
AM/PM
Training
Sat. 9 June
TBD
Official Press Conference
PM
Official Training
Sun. 10 June
15:10
International Friendly Match vs vs New Zealand (Westpack Stadium)
*Local Time
*The schedule is subject to change due to the team condition, the weather, etc.
International Friendly Match vs vs New Zealand Women's National Team
Sun. 10 June 2018 Kick-off 15:00
New Zealand/Westpac Stadium
Nadeshiko Japan (Japan Women's National Team) vs New Zealand Women's National Team
For more information