NEWS
U-17 Japan Women's National Team short-listed squad - Training Camp (3/20-24@JFA YUME Field)
17 March 2022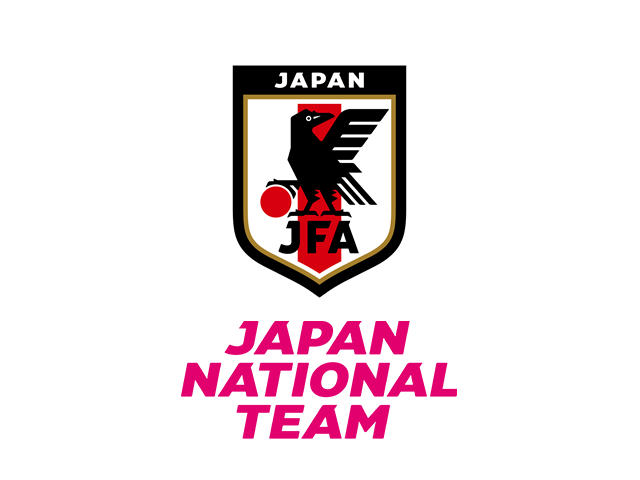 Staff
Head Coach: KANO Michihisa (JFA National Coaching Staff/Sagawa Shiga FC)
Assistant Coach: ARIMACHI Saori (JFA National Coaching Staff/Mynavi Sendai Ladies)
GK Coach: IJIMA Masaki (JFA National Coaching Staff)
Physical Coach: YAMADA Hiroshi (Biwako Seikei Sport College)
Technical Staff: TERAGUCHI Kensuke (JFA Technical House)
Squad
GK
FURUHASHI Ayano (Sfida Setagaya FC Youth)
WULF Jessica Yuri (Nippon TV Tokyo Verdy Menina)
IWASAKI Uruha (Nojima Stella Kanagawa Sagamihara Due)
NAWA Sako (Cerezo Osaka Sakai Girls)
DF
AOKI Yuna (Tokoha University Tachibana High School)
FUJISAWA Nagomi (Ehime FC Ladies MIKAN)
OYA Sakura (Nojima Stella Kanagawa Sagamihara Due)
OKAMURA Raika (Mitsubishi Heavy Industries Urawa Reds Ladies Youth)
SHIRAGAKI Uno (Cerezo Osaka Sakai Ladies)
SHIMIZU Yu (Mitsubishi Heavy Industries Urawa Reds Ladies Youth)
MITOMI Ririka (Kamimura Gakuen High School)
KINOSHITA Hinako (Cerezo Osaka Sakai Girls)
MF
NAKATANI Rina (Cerezo Osaka Sakai Ladies)
TANIKAWA Momoko (JFA Academy Fukushima)
YOSHIOKA Kokoro (JFA Academy Fukushima)
MARUI Yuna (Cerezo Osaka Sakai Girls)
SHIBATA Hitomi (Nojima Stella Kanagawa Sagamihara Due)
TSUJISAWA Ai (Fujieda Junshin High School)
KONNO Maho (Mitsubishi Heavy Industries Urawa Reds Ladies Youth)
MATSUNAGA Miyu (Nippon TV Tokyo Verdy Menina)
FUJISAKI Satoko (Mitsubishi Heavy Industries Urawa Reds Ladies Junior Youth)
SHINJO Miharu (Nippon TV Tokyo Verdy Menina)
FW
KAKOI Miwako (INAC Kobe Leoncina)
KUBOTA Mao (Fujieda Junshin High School)
HIWATARI Moka (Nippon TV Tokyo Verdy Menina)
KOGA Touko (JFA Academy Fukushima)
MAEHARA Yoshino (Mitsubishi Heavy Industries Urawa Reds Ladies Junior Youth)
ITAMURA Mao (AIC Seagull Hiroshima Ladies)
※SASAKI Norio, Chairman of JFA Women's Committee is scheduled to accompany the team from 21 to 23 March.
※SmartAmp tests will be conducted to all staff members and players upon arrival.
※In order to prevent the spread of COVID-19, all trainings will be held behind closed doors.
※Players and staffs are asked to refrain from responding to requests for autographs, handshakes, photographs, etc.
We ask for your kind understanding and cooperation.
<Upcoming schedule of U-17 Japan Women's National Team>
Sun. 10 - Thu. 14 April: Domestic training camp (Fukushima)
Sun. 15 - Thu. 19 May: Domestic training camp (Shizuoka)
Sun. 10 - Thu. 14 July: Domestic training camp (TBC)
August: Overseas tour (TBC)
Thu. 29 September - Thu. 6 October: FIFA U-17 Women's World Cup India 2022™ Pre-camp (TBC)
Fri. 7 - Sun. 30 October: FIFA U-17 Women's World Cup India 2022™
※Listed activities are subject to change