NEWS
Nadeshiko Japan tune in official practice before second Canada game
28 October 2014
Nadeshiko Japan, who had beat Canada 3-0, moved to the site for their second contest in Vancouver on Sunday. On the following day, they held an official practice session at BC Place, the stadium for the FIFA Women's World Cup championship game. They tuned up for the match, checking their buildups and playing an intra-squad game.
While Japan is in their final phase of their players selections, according to their head coach Norio Sasaki, this is an important two-game series for them to come up with their issues and gain experiences. Ariyoshi, who came in their first game as a substitute, said, "in order to keep up with this members, this game will be as important as the first game.'' Sugasawa commented, "Since I'm a forward, it'll be the best for me to show myself by scoring a goal.'' Each player was preparing with high motivation to come up with the best outcomes both as the team and individually.
Different from a cold Edmonton, where it had some snows, the temperature in Vancouver was about nine degrees. To promote the Tuesday match, posters with an image of Sinclair were posted at bus stops everywhere in the town. The Canada game, which will be the last match within the year for Nadeshiko Japan, will kick off at 7 p.m. (11 a.m. on Wednesday).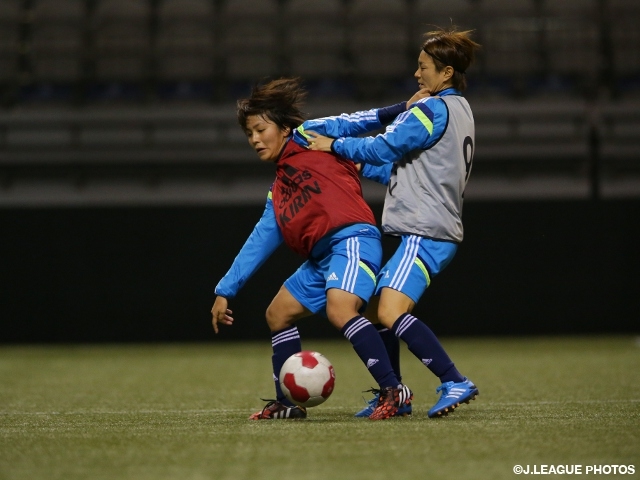 Comments of Head Coach and Players
SASAKI Norio, Head Coach (Nadeshiko Japan)
Having played our first game against Canada, we are confirming with the good parts that we had and bad parts we had. Based on them, I want our players to show challenge and show what they have. The field here at Vancouver has different type of turf from that in Edmonton, but we should not have many problems as we get used to it through trainings, and in fact it is important to do so during the official trainings.
FUKUMOTO Miho (Okayama Yunogo Belle)
I want to actively cover our defence and play boldly, not just sticking at the goal. As the team, we had some issues through the first game, but I believe that we can accumulate things from here. We are going to keep our concentrations so we can play our own game, playing with the whole squad.
KAMIONOBE Megumi(Albirex Niigata Ladies)
While I'll firmly do what I'm supposed to do defensively, I want to play freely to some extent, because offensive game is part of my strengths. I want to showcase my strengths and I am going to take necessary communications with the team, sticking with a result. We had some frustrating feelings through the World Cup in Germany and London Olympics, and we've come all the way to get here with that in our mind. I'm ready to get in the team's atmosphere, and want to prove that with my plays, taking advantage of my past experiences.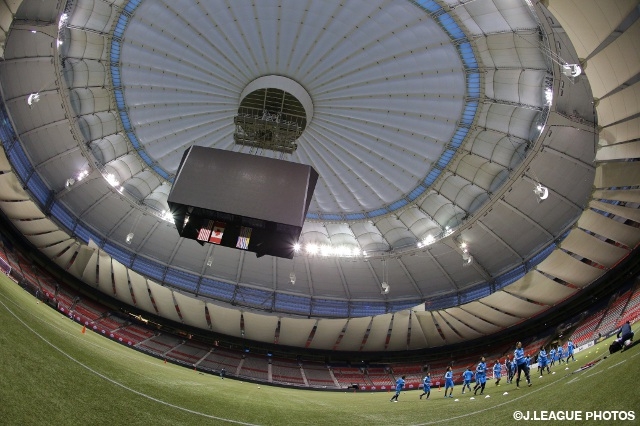 International Friendly Match Nadeshiko Japan vs. Canada Women's National Team
2nd Match Vancouver/Canada
Local Time: Tue. 28 October 2014 Kickoff 19:00 (plan)
JST*: Wed. 29 October 2014 Kickoff 11:00 (plan)
Note: *JST: Japan Standard Time