NEWS
Japan Beach Soccer National Team announce 14-man roster for the FIFA Beach Soccer World Cup Russia 2021™
27 July 2021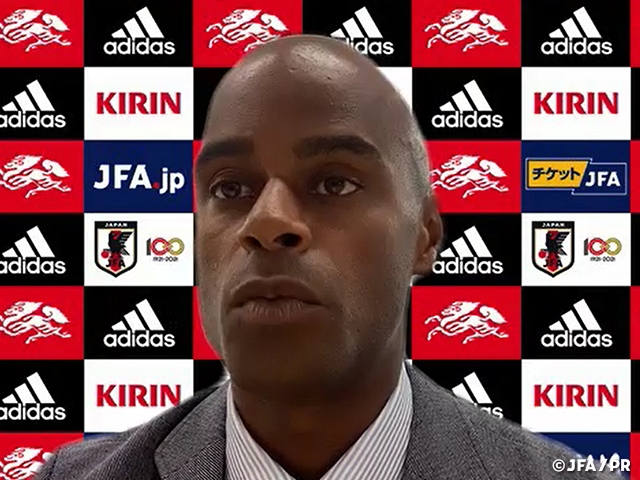 On Monday 26 July, player-coach MOREIRA Ozu of the Japan Beach Soccer National Team appeared in an online press-conference to announce the 14-man roster for the FIFA Beach Soccer World Cup Russia 2021™, scheduled to kick-off on Thursday 19 August.
The roster featured veteran players like GINOZA Tomoya (Sol Mar Praia Okinawa) and YAMAUCHI Shusei (Tokyo Verdy BS), who have played in multiple FIFA Beach Soccer World Cups, while SHIROTA Yu (Loewe Yokohama), SAITO Takumi (Sol Mar Praia Okinawa), UESATO Takumi (Tokyo Verdy BS), and TSUBOYA Ryota (Sol Mar Praia Okinawa) were among those making their World Cup debut.
"We considered the balance between the veterans and youngsters" said coach Moreira, as he shared his thoughts on Saito and Tsuboya, who will enter their first World Cup, "They both play the ala position, which is a position I consider as the team's heart. The two players have different playing styles which could help us tremendously in both offence and defence."
Coach Moreira also mentioned that he will be wearing the arm band on the pitch, while hoping to see veteran FP Yamauchi to take on an active role to lead the team, "This will be Yamauchi's ninth World Cup, but he has shown great motivation for this tournament. As a pivot, his job is to score goals, but we are also hoping to see him provide stability to the team."
Japan finished in fourth place at the FIFA Beach Soccer World Cup Paraguay 2019™, tying their best ever finish at the World Cup, but their goal is to make a deeper run, as coach Moreira proudly commented, "We have become a team that can earn results at the World Cup."
Due to the influence of COVID-19, the team activities were limited to domestic training camps since last years, but coach Moreira shared his optimism, "The team has shown development in the mental aspects. Following our fourth place finish, we feel confident to win a medal this time. Japan is currently ranked sixth in the world, so we will enter the tournament as one of the top teams in the world. We have also improved our physical conditions, as we invited physical coach TAKEI Atsuhiko to work on our endurance, which should allow us to maintain our top form into the third period."
Japan is scheduled to enter the World Cup with a group stage match against Paraguay on Thursday 19 August. With the team being grouped with Russia, USA, and Paraguay, coach Moreira commented, "Following the last World Cup, we are once again placed in the same group with Paraguay and USA. We know each other's play style, so we are expecting a tough match. Although we have we won the last match, it doesn't guarantee us a win this time. We will try not to think about our matches against USA and Russia, and try focus on our first match against Paraguay"
The Japan Beach Soccer National Team will travel to Russia on Saturday 7 August to hold a training camp ahead of the FIFA Beach Soccer World Cup Russia 2021™.
Coach and Players' Comments
FP #10 MOREIRA Ozu, Player-Coach (Tokyo Verdy BS)
Despite the affects of COVID-19, we were able to start our training camps from March, thanks to the support of our staffs. We took a look at about 30 players, formed select teams, and held training matches to give the players opportunities to make a case for themselves. After going through many adversities, we were able to select the best players, and the team must now combat the pressure that comes with the World Cup. We will cherish each match ahead of the World Cup and give our best efforts to bring back a medal to Japan.
FP #9 YAMAUCHI Shusei (Tokyo Verdy BS)
This will be my ninth World Cup, so it's safe to say that I am aware of the whole situation. I know what the players are going through, so I hope to be able to provide support for coach Ozu. During my 15 years with the national team, fourth place has been our best finish, and I have seen it all with this team. I feel that it is my obligation to lead this team to win a medal, and it would be great if I can share the moment with coach Ozu and coach Tabata at this World Cup.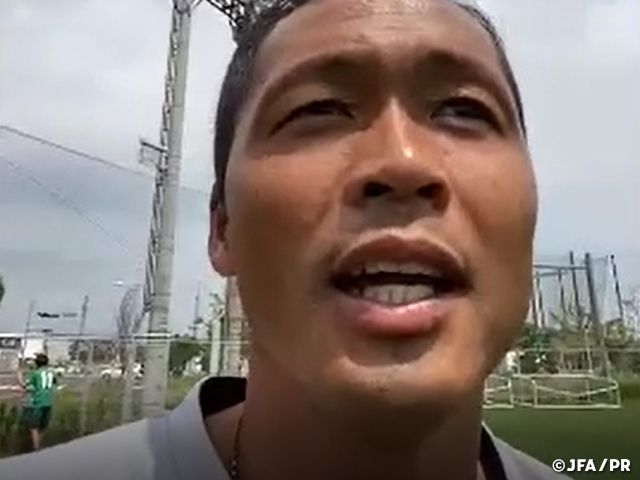 FP #4 MATSUDA Kosuke (Loewe Yokohama)
I am truly happy to be selected. It gives me the opportunity to have revenge from the last World Cup. I feel that we can accomplish our goal, if we can showcase what we have been working over the years. Although this is only my second World Cup, I will continue to take an active role to lead the team. I will give my utmost efforts to help the team implement the philosophy and tactics of coach Ozu and coach Tabata.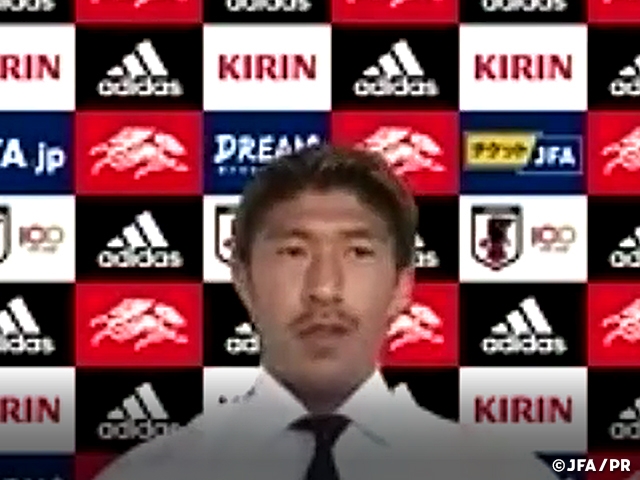 FP #3 TSUBOYA Ryota (Sol Mar Praia Okinawa)
I am just glad that I made the team. I was called-up a few times under the regime of coach RAMOS but was never able to earn a spot on the team to play in the World Cup. I have worked hard to earn this opportunity to play in the World Cup, so I will run harder than anyone and play with a sense that I have nothing to lose. I will give everything I've got to contribute for the team.