NEWS
Online press conference held to announce inauguration of Japan Beach Soccer National Team Coach MOREIRA Ozu
22 July 2020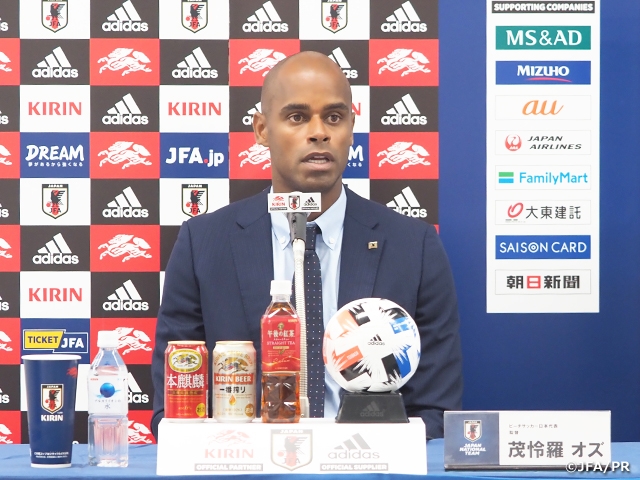 On Tuesday 21 July, JFA held an online press conference to announce the inauguration of Japan Beach Soccer National Team coach MOREIRA Ozu. The news was originally announced following the seventh JFA Council held in June, and coach Moreira was given the opportunity to share his enthusiasm and aspiration at this online press conference.
Chairman KITAZAWA Tsuyoshi of the JFA Futsal Committee also appeared at the press conference, giving his explanation on how the decision was made and what he expects from coach Moreira. Chairman Kitazawa also mentioned that coach Moreira will continue to play as a player and the benefits of having a player-coach. At the press conference, the appointment of assistant coach TABATA Teruki was also announced.
Comments
KITAZAWA Tsuyoshi, Chairman of JFA Futsal Committee
Japan Beach Soccer National Team have finished fourth at the FIFA Beach Soccer World Cup Paraguay 2019™, which was a wonderful result. Former coach RAMOS Ruy has done a tremendous job to strengthen the team's mental and strategical aspects to lead the team to the World Cup semi-finals. This experience must have given the players a clear vision on what it takes to win the World Cup title. We were looking for a person that can follow the latest trends of beach soccer and understands the current situation surrounding the Japanese beach soccer players. We also had to prepare for a generation change for the national team, and in many ways, coach Moreira was the perfect fit for this position. It is difficult to plan ahead during this pandemic, but we must be prepared to form a team quickly ahead of next year's World Cup and its qualifiers. Our short-term goal is to earn results in the upcoming event, but we hope coach Moreira can help us achieve our long-term goal of strengthening and promoting beach soccer in Japan. We will continue to support the national team to reach beyond the top-four and strive to become a strong and sustainable Japan Beach Soccer National Team.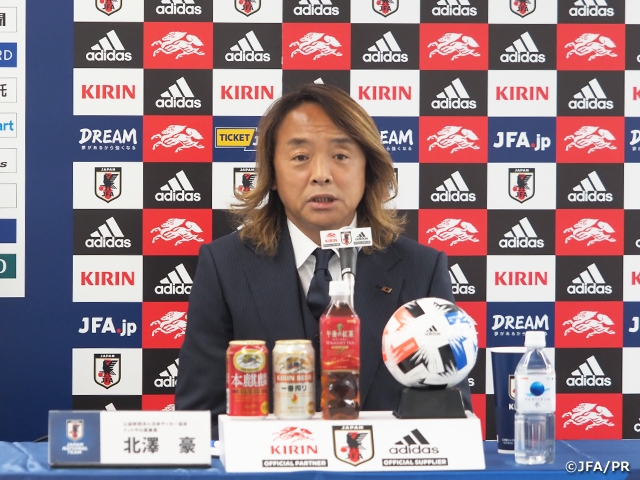 MOREIRA Ozu, Coach of Japan Beach Soccer National Team
I am grateful to be given such wonderful opportunity during such tough times. I will try to build on the strong foundation coach Ramos has built for us at the previous FIFA Beach Soccer World Cup and work closely with my teammates and staffs to become the world champions. Acting as a player-coach is not an easy task, but I hope I can aid the team with a wide perspective both as a player and a coach. I have played in Japan for a long time, but I also have the experience of playing overseas and working with many coaches all over the world, so I hope to utilise my experience to help the team. Currently, we are seeing many new talents emerge. I hope to give these young players plenty of opportunities and build a strong team that can showcase a great harmony between the veterans and young players. A player must focus on their own duty while playing on the pitch, but with coach Tabata Teruki assisting me while I play as a player, I am not worried at all. With the World Cup qualifiers fast approaching in March, and the World Cup scheduled in August, we will strive to build a strong team within the short period of time to win a medal at the World Cup, and your support will be greatly appreciated.