NEWS
【Scouting report】AFC Women's Asian Cup champions seeking to win second title with incredible competitive spirit - China PR Women's National Team (EAFF E-1 Football Championship 2022 Final Japan)
25 July 2022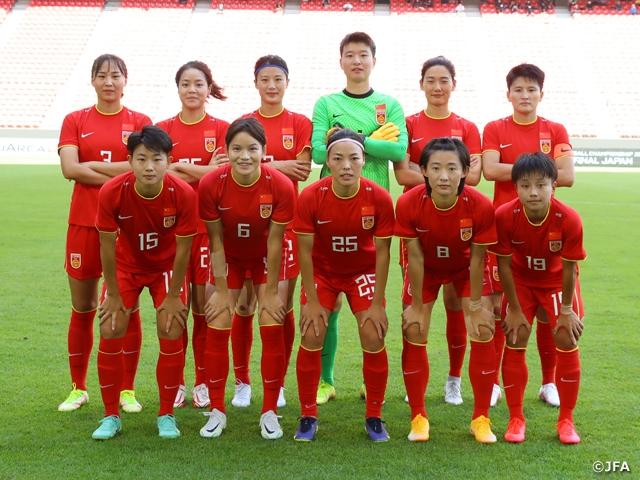 Having won an astonishing seven consecutive titles from the sixth to the twelfth AFC Women's Championship (now the AFC Women's Asian Cup) between 1986 and 1999, the China PR Women's National Team have enjoyed a golden era since the late 1980s. They won the silver medal at the Games of the XXVI Olympiad (Atlanta 1996), the first Olympic Games in which women's football was included, and were runners-up at the third FIFA Women's World Championship (now the FIFA Women's World Cup™) in 1999. With their powerful football, the team stepped out of the Asian confines and made their presence felt at the world stage.
However, after missing out on the FIFA Women's World Cup Germany 2011™, which the Nadeshiko Japan (Japan Women's National Team) won, they also finished fourth in the final round of the Asian qualifiers for the Games of the XXX Olympiad (London 2012), missing out on both the FIFA Women's World Cup™ and the Olympics.
At last year's Games of the XXXII Olympiad (Tokyo 2020), they were eliminated in the group stage, losing to Brazil 0-5 and the Netherlands 2-8, finishing last in their group with a draw and two losses. The team was then entrusted to coach SHUI Qingxia, a former China PR Women's National Team player, who led the team to their first Asian title in five tournaments at the AFC Women's Asian Cup India 2022™, which took place earlier this year. They managed to come from behind to win the quarterfinals and the final, and in the semi-finals against Japan, they came from behind twice to win the match in a penalty shoot-out, showing their immense competitiveness to reach the summit of Asia for the ninth time.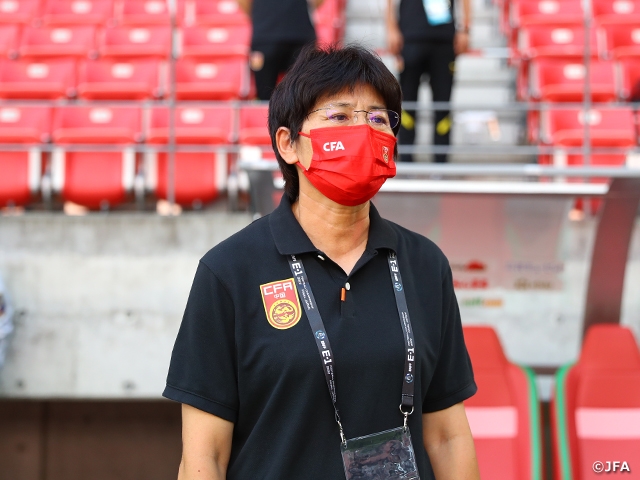 The players who experienced winning the Women's Asian Cup are present for this EAFF E-1 Football Championship 2022 Final Japan, including WANG Shanshan, who won the Best Player Award at the tournament, and ZHU Yu, who won the Best Goalkeeper Award. Many players have made over 100 career caps for the national team, including WANG Shuang, who won the AFC Player of the Year (Women) award at the AFC Annual Awards 2018 during her time at Paris Saint-Germain FC (France).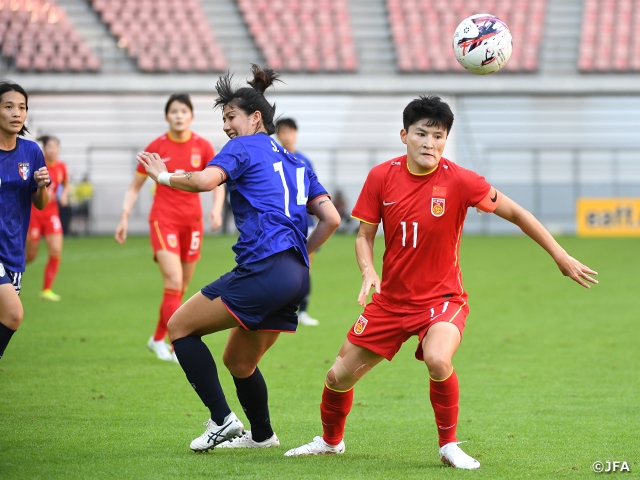 However, when looking at their track record in the EAFF E-1 Football Championship, China PR's best result came in 2010 when they finished as the runners-up, and they have never won the East Asian title. The Asian powerhouse will be seeking to gain momentum ahead of next year's FIFA Women's World Cup Australia/New Zealand 2023™ by claiming their second consecutive title in Asia.
FIFA Ranking: 16th (4th in Asia) *As of 17 June 2022
FIFA Women's World Cup™ Appearance: 7 times, 1991 (Quarterfinals), 1995 (4th), 1999 (Runners-up), 2003 (Quarterfinals), 2007 (Quarterfinals), 2015 (Quarterfinals), 2019 (Round of 16)
Japan's Head-to-head Record: 17 wins, 8 draws, 17 losses (40 goals, 57 conceded)
| | |
| --- | --- |
| Association | Chinese Football Association (CFA) |
| FIFA Confederation | Asian Football Confederation (AFC) |
| President | CHEN Xuyuan |
| Official Site | www.fa.org.cn |
| Tournament Record | Championship: - / Runners-up: 2010 |