NEWS
【Scouting report】Carrying on the momentum from their runners-up finish in the AFC Women's Asian Cup to win the tournament for the second time - Korea Republic Women's National Team (EAFF E-1 Football Championship 2022 Final Japan)
15 July 2022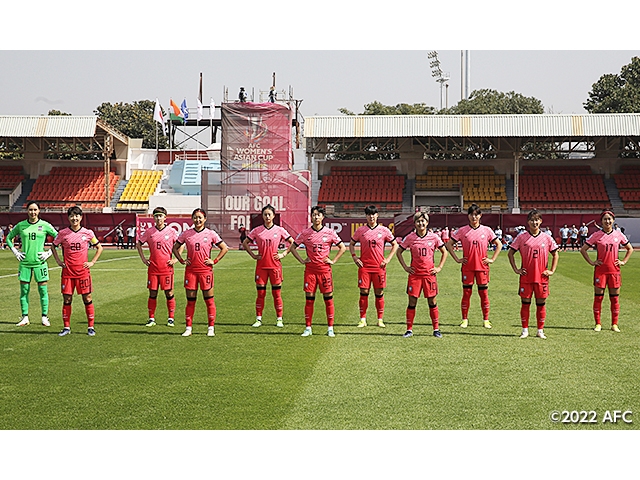 The Korea Republic Women's National Team won the inaugural EAFF Women's Cup 2005 (currently the EAFF E-1 Football Championship) held in Korea Republic. Since then, however, the team has failed to win any international titles.
After three consecutive defeats in the group stage of the FIFA Women's World Cup France 2019™, the team appointed Colin BELL, the first foreign head coach to lead the team in the history of the Korea Republic Women's National Team, at the end of the tournament. Immediately after the appointment of coach Bell, who has previously led women's club teams in Europe and the Ireland Women's National Team, Korea Republic entered the EAFF E-1 Football Championship 2019 following a 0-0 draw in an away game against the USA. Korea Republic finished as the runners-up after losing their final match against the Nadeshiko Japan (Japan Women's National Team), but the team showed signs of improvement in their combination skills in addition to the strong football style they have shown in the past.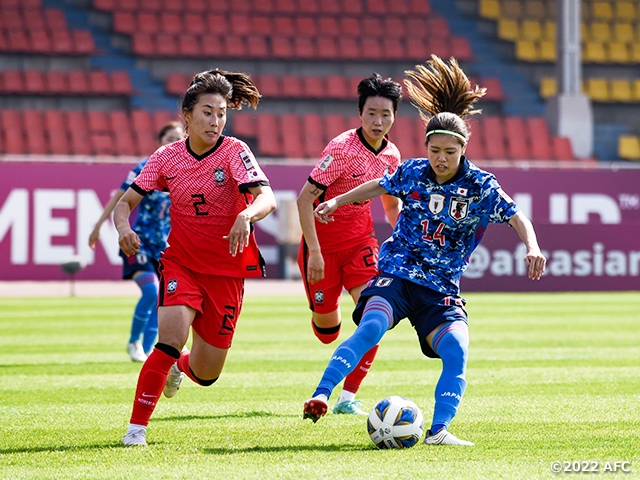 The team failed to make their first Olympic appearance, after losing to China PR in the Asian qualifiers for the Games of the XXXII Olympiad (Tokyo 2020) but continued to put their faith in coach Bell. In the AFC Women's Asian Cup India 2022™ held earlier this year, the team defeated Australia 1-0 in the quarter-finals. Despite losing 2-3 in the final against China PR, the team finished the tournament in second place, which was their highest finish at the AFC Women's Asian Cup.
One of the players who excelled at the AFC Women's Asian Cup was JI So-yun, who played a leading role in the team. She played for INAC Kobe Leonessa in Japan for three years before moving to the English side Chelsea FC. A talented game-maker and scorer, she has now returned to her home country and is playing for Suwon FC in the WK League.
In June this year, Korea Republic played an away match against Canada, which ended in a scoreless draw. This result against the gold medallists of the Tokyo Olympics shows their steady improvements over the recent years. The team will be competing in this year's EAFF E-1 Football Championship, aiming to regain the title for the first time since winning the inaugural tournament.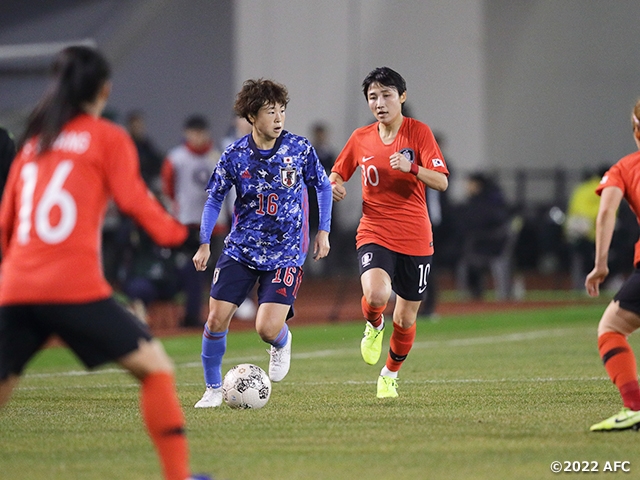 FIFA Ranking: 18th (5th in Asia) *As of 17 June 2022
FIFA Women's World Cup™ Appearance: 3 times, 2003, 2015 (Round of 16), 2019
Japan's Head-to-head Record: 17 wins, 11 draws, 4 losses (76 goals, 29 conceded)
| | |
| --- | --- |
| Association | Korea Football Association (KFA) |
| FIFA Confederations | Asian Football Confederation (AFC) |
| President | CHUNG Mong Gyu |
| Official Site | www.kfa.or.kr |
| Tournament Record | Championship: 2005 / Runners-up: 2015, 2019 |