NEWS
Title and relegation battle continue in the Prince Takamado Trophy JFA U-18 Football Premier League 2022
30 September 2022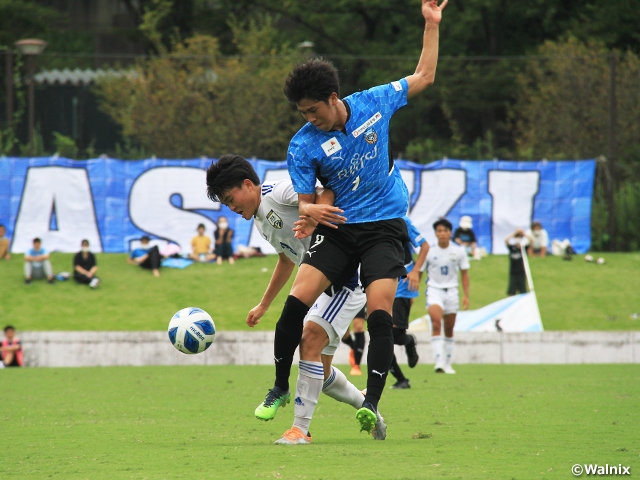 The 16th sec. of the Prince Takamado Trophy JFA U-18 Football Premier League 2022 will take place on Saturday 1 and Sunday 2 October.
EAST
East leaders Kawasaki Frontale U-18 (Kanagawa) will face Maebashi Ikuei High School (Gunma). Kawasaki had been undefeated from the start of the season to the 12th sec., but unexpectedly lost two games in a row following the league break. With the team losing both matches with a score of 0-1, this match against Maebashi Ikuei, who is coming off a championship campaign at this summer's Inter-High School Championships, will be a crucial match for them to get back on their winning ways.
Second placed Yokohama F.Marinos Youth (Kanagawa) will square off against third placed FC Tokyo U-18 (Tokyo). While Kawasaki stumbled into a two game losing streak following the break, Yokohama FM have picked up four points to close down the gap to a mere point with the East leaders. Despite the postponement of their previous game, their offense, which boasts the most goals scored in the league, has continued to showcase its impressive form with seven goals scored in their last two games. FC Tokyo, on the other hand, have also been in good form with two wins and a draw in their last three matches, in which they scored four of their five goals in the second half, demonstrating their ability to score late in the game. With only six points separating the two, this head-to-head match will have huge implications on the title race.
Another fixture between two closely ranked teams will take place, as sixth placed Yokohama FC Youth (Kanagawa) face fifth placed Aomori Yamada High School (Aomori). Both teams have won their previous match and are seeking to start a winning streak. With only six points separating Yokohama FC and the 10th placed team, this will be an important match for them to avoid getting sucked into the relegation race.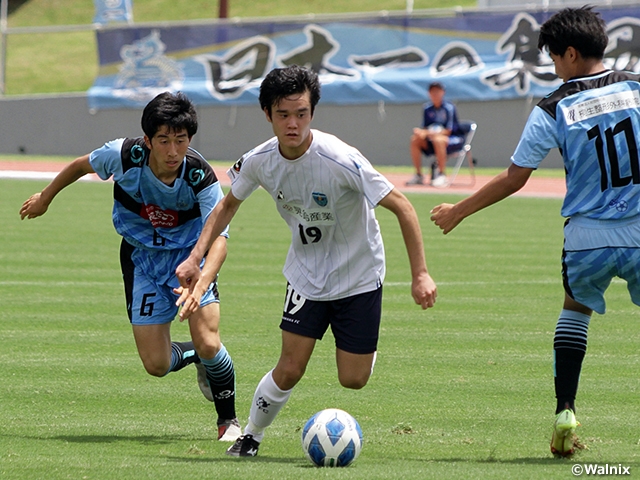 Elsewhere, Kiryu Daiichi High School (Gunma) and JFA Academy Fukushima U-18 (Shizuoka), Ryutsu Keizai University Kashiwa High School (Chiba) and Omiya Ardija U18 (Saitama), Kashiwa Reysol U-18 (Chiba) and Funabashi Municipal High School (Chiba), are scheduled to face each other.
WEST
West leaders Sagan Tosu U-18 (Saga) will play seventh placed Sanfrecce Hiroshima FC Youth (Hiroshima). Tosu, who are tied for the most goals scored and the fewest goals conceded in the league, were denied from notching their second five-game winning streak of the season, when they conceded a 90th minute equaliser to Ozu High School (Kumamoto) in the 14th sec. Their last match was postponed, but they are still six points clear of second-placed Jubilo Iwata U-18 (Shizuoka) and will be looking to consolidate their lead with a win this time around. Hiroshima, who had not won a single match until the seventh sec., have remained undefeated since the eighth sec., only needing one more win to break even for the season. It will be interesting to see how far the Hiroshima side can extend their undefeated streak going.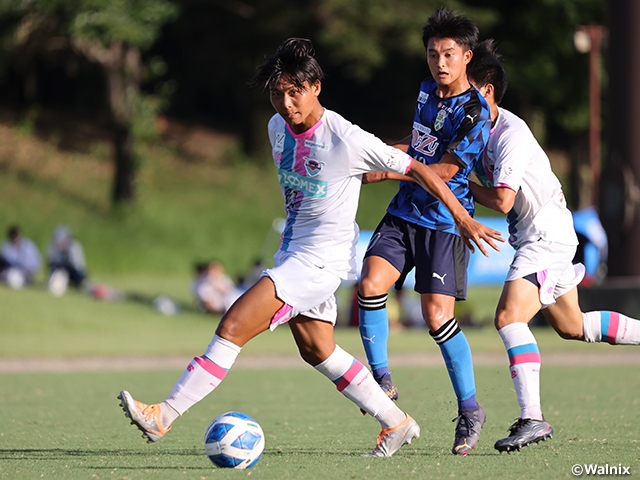 Second placed Iwata will welcome eighth placed Cerezo Osaka U-18 (Osaka) to their home. Despite suffering a three-game losing streak since their 11th sec. fixture against Tosu, Iwata managed to stop the streak with a win over Gamba Osaka Youth (Osaka), before drawing with Higashi Fukuoka High School (Fukuoka) last weekend. Cerezo Osaka, who are tied with Tosu for the most goals scored, are finding themselves in a tough spot, having lost three in a row since August. The team's greatest attribute, its attacking prowess, has been overshadowed during this streak, with only one goal scored in each of the last three games. The Osaka side still has a chance to advance to the top half of the table if they can snap their losing streak against the title contenders.
The match between ninth placed Riseisha High School (Osaka) and 12th placed Gamba Osaka will also be an enticing match to watch. Riseisha played 15 matches, with six of the eight losses coming by a single goal, giving the impression that they are losing ground in close matches. With a gap of just two points between them and 10th placed team, it will be interesting to see how many points they can accumulate in the remaining matches. Their opponent this week is Gamba Osaka, who is in last place with two wins, three draws and eight defeats.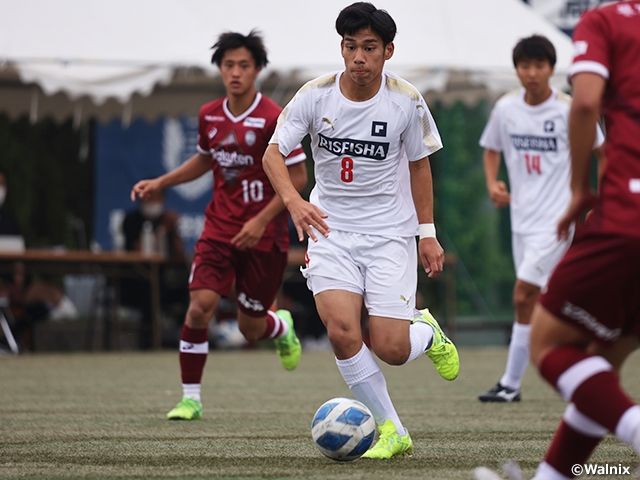 Elsewhere, Shizuoka Gakuen High School (Shizuoka) and Nagoya Grampus U-18 (Aichi), Vissel Kobe U-18 (Hyogo) and Higashi Fukuoka, Ozu and Shimizu S-Pulse Youth (Shizuoka), are scheduled to face each other.
%E2%9A%BD️ 今週末開催 %E2%9A%BD️#高円宮U18 プレミアリーグ 2022%F0%9F%8F%86

%F0%9F%93%BA放送・配信対象試合%F0%9F%93%B1

%E2%98%91@jsports_soccer#履正社 vs #G大阪#V神戸 vs #東福岡

%E2%98%91 @sportsbull_jp#静岡学園 vs #名古屋

詳細はこちらから%F0%9F%94%97https://t.co/oAPnT9juTR
#高校サッカー pic.twitter.com/B5z54Dvbvs

— 高円宮杯 JFA U-18サッカープレミアリーグ (@jfa_u18) September 30, 2022
Prince Takamado Trophy JFA U-18 Football Premier League 2022
League Duration: Sat. 2 April - Sun. 4 December 2022