NEWS
Aomori Yamada and Gamba Osaka seek to start off season with three consecutive wins at the Prince Takamado Trophy JFA U-18 Football Premier League 2021
15 April 2021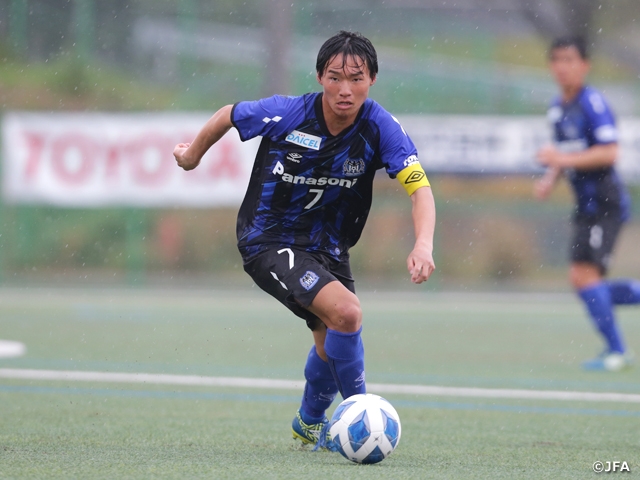 The third sec. of the Prince Takamado Trophy JFA U-18 Football Premier League 2021 will take place on Saturday 17 and Sunday 18 April.
EAST
FC Tokyo U-18 (Tokyo) will face Yokohama F.Marinos Youth (Kanagawa). After conceding two goals in the first half, FC Tokyo came back from behind in the second half to pick up a point in their last fixture. The team will try to raise their intensity level from the early minutes this week, while UCHINO Kotaro (#9) will lead the offence for the Yokohama side to secure back-to-back wins.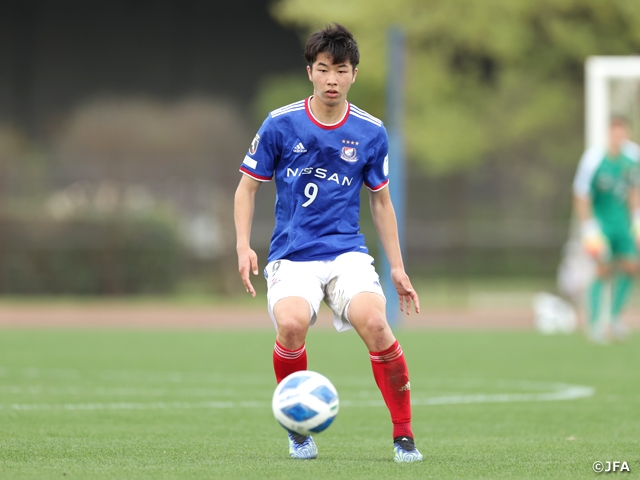 Coming off a 9-0 victory from last week, Aomori Yamada High School (Aomori) will welcome Yokohama FC Youth (Kanagawa) to their home field this week. It will be interesting to see how the Aomori defence respond against the Yokohama offence led by YAMAZAKI Taishin (#10), as they seek to start off the season with three straight victories.
Ninth place Omiya Ardija U18 (Saitama) will square off against seventh place Kashiwa Reysol U-18 (Chiba). Despite creating many opportunities in their last fixture against Shimizu S-Pulse Youth (Shizuoka), Omiya dropped the match 0-1. They will seek to redeem themselves by scoring their first goal of the season to grab a win.
Funabashi Municipal High School (Chiba) will face Urawa Red Diamonds Youth (Saitama) at home. With both sides coming off a loss, this will be a match they desperately want to win. An intriguing matchup between the two aces awaits, as Funabashi's YAMAMOTO Taiki (#10) will go head-to-head against Urawa's TAKAHASHI Yu (#10).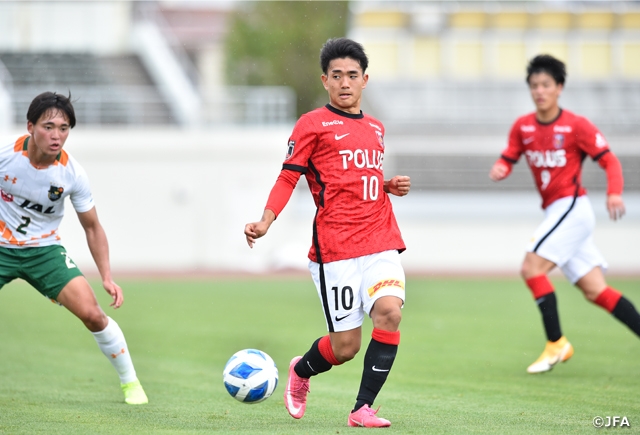 After coming off back-to-back wins, second place Ryutsu Keizai University Kashiwa High School (Chiba) will welcome Shimizu S-Pulse Youth to their home. The Kashiwa side has shown great fire-power this season, scoring multiple goals in the first two matches. Their ace KAWABATA Yuto (#9) will seek to score in three consecutive matches, as they try to stay up in the ranking for the title race.
WEST
Kyoto Sanga FC U-18 (Kyoto) will welcome Ozu High School (Kumamoto) to their home. With the Kyoto side starting off the season with consecutive losses, KATSUSHIMA Shinnosuke (#10), who has scored the team's only goal, will try to lead Kyoto to their first win of the season.
An enticing match up in the midfield awaits in the fixture between Sanfrecce Hiroshima F.C Youth (Hiroshima) and Jubilo Iwata U-18 (Shizuoka). Led by IKEDA Yuzuki (#14), Hiroshima has scored six goals in two matches, while Iwata's attack will be led by FUJIWARA Kensuke (#13), who was named in the short-list for the U-18 Japan National Team. We will see who takes the initiative in this match.
Higashi Fukuoka High School (Fukuoka) will have to find ways to tighten up their defence after conceding a total of eight goals in their first two matches. The team has specially struggled in the first half, so DANGAMI Naoki (#4) will try to lead the defence to keep the Nagoya Grampus U-18 (Aichi) offence at bay.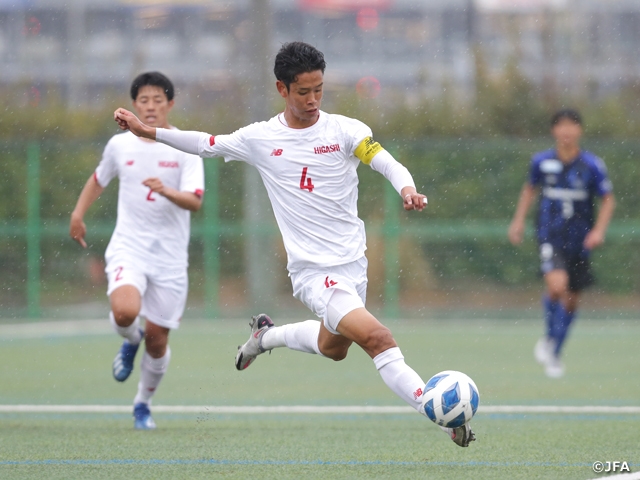 Following their first Premier League victory, Sagan Tosu U-18 (Saga) will try to ride the momentum to earn back-to-back wins, as they face Cerezo Osaka U-18 (Osaka). ANDO Toshiki (#3) will lead the defence for Saga, as their defensive shape will play a key role in this match.
Gamba Osaka Youth (Osaka) will square off against their Kansai rival, Vissel Kobe U-18 (Hyogo). The two sides have faced each other at the Premier League 14 times thus far, and although Kobe holds a slight edge with six wins four draws and four losses, it is the Osaka side who has shown their dominance in their recent matches. The two rivals who both have claimed the Premier League title in the past, will square off for the 15th time this weekend.
Prince Takamado Trophy JFA U-18 Football Premier League 2021
League Duration: Sat. 3 April - Sun. 5 December 2021