NEWS
Quarterfinals occupied by WE League teams - Empress's Cup JFA 44th Japan Women's Football Championship
13 January 2023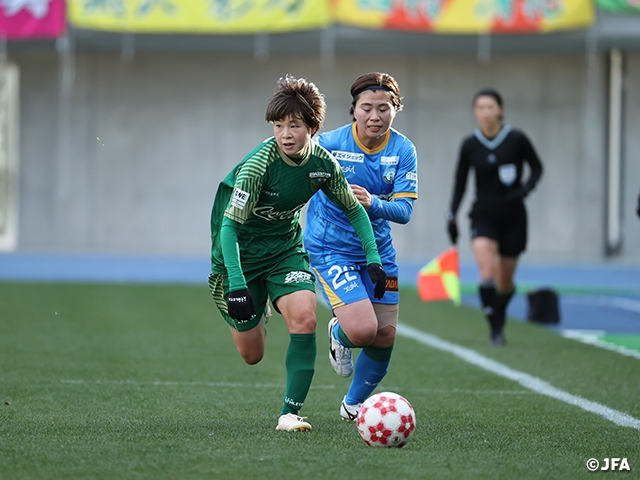 Four quarterfinal matches of the Empress's Cup JFA 44th Japan Women's Football Championship will be held on Sunday 15 January.
The fourth round featured 11 teams from the WE League, four teams from the Nadeshiko League, who had won their way through from the first round, and the sole regional representative remaining, Waseda University (Kanto 2/Tokyo). Sfida Setagaya FC (Nadeshiko 1/Tokyo), Iga FC Kunoichi Mie (Nadeshiko 1/Mie), AS Harima Albion (Nadeshiko 1/Hyogo), and NHK Spring Yokohama FC Seagulls (Nadeshiko 1/Kanagawa), who finished first, second, third and eighth, respectively, in the Nadeshiko League, challenged teams from the WE League, but all four teams were eliminated in the fourth round.
Waseda University also lost to Omiya Ardija Ventus (WE/Saitama) to set up a quarterfinals between eight WE League teams.
In the quarterfinals, Nippon TV Tokyo Verdy Beleza (WE/Tokyo), who boast the most Empress's Cup titles, will take on Sanfrecce Hiroshima Regina (WE/Hiroshima), who are in their second year of existence. Although Beleza are ranked fourth in the league while Regina are ranked eighth, Regina have won 1-0 in the league match held on Sunday 4 December.
The defending champions, Mitsubishi Heavy Industries Urawa Reds Ladies (WE/Saitama), will face INAC Kobe Leonessa (WE/Hyogo), the inaugural WE League champions, who are currently ranked first in the league. The two sides clashed in match-week six, where Leonessa won 2-1, thanks to the late goal score by TAKASE Megumi.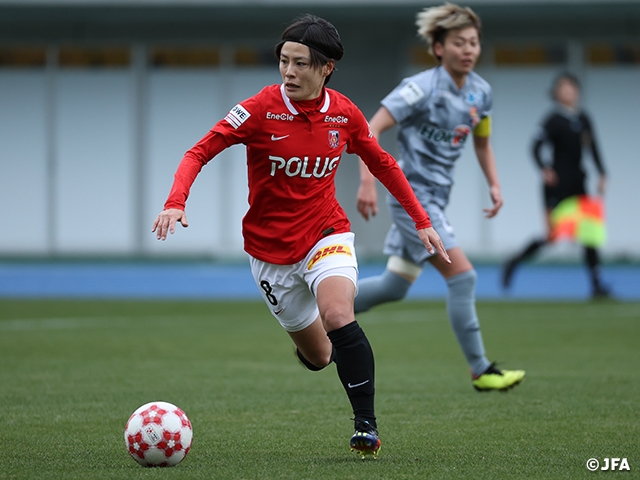 The "Orange derby" between Albirex Niigata Ladies (WE/Niigata) and Omiya Ardija Ventus is another intriguing fixture. These two teams have also clashed in match-week six, where Ventus won with the goal scored by INOUE Ayaka in the 33rd minute.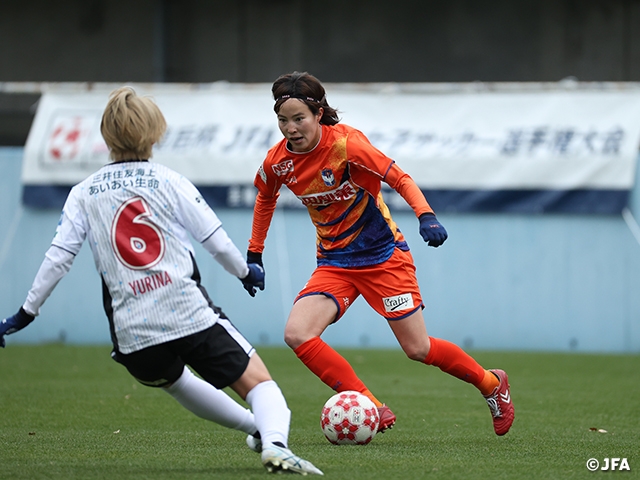 Nojima Stella Kanagawa Sagamihara (WE/Kanagawa) and Chifure AS Elfen Saitama (WE/Saitama), currently ranked fifth and seventh place respectively, will clash in the quarterfinals. Nojima Stella will be seeking to reach the semi-finals for the first time since 2017, while it will be their first since 2019 for Chifure AS Elfen.
Please stay tuned for the heated battle between the eight WE League sides.
Empress's Cup JFA 44th Japan Women's Football Championship
Tournament Duration: Sat. 26 November 2022 - Sat. 28 January 2023
【1st Round】Sat. 26, Sun. 27 November
【2nd Round】Sat. 3, Sun. 4 December
【3rd Round】Sat. 10, Sun. 11 December
【4th Round】Sat. 17, Sun. 18 December
【Quarterfinals】Sun. 15 January 2023
【Semi-Finals】Sun. 22 January 2023
【Final】Sun. 28 January 2023